Decoding the future of work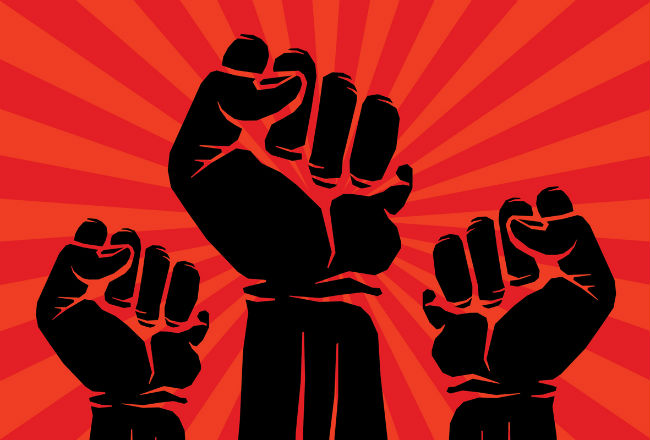 When it comes to the future of work, it's technology and artificial intelligence (AI) that have earned the lion's share of discussion to date, according to Lisa Taylor, founder and president of the Challenge Factory in Toronto.
In fact, there's actually much more shaping the change, including five consistent drivers: aging and longevity, career ownership, the freelance economy, rise of platforms and jobs of the future, she said.
"We are living in revolutionary times and revolutions actually follow patterns," said Taylor. "Where we may feel like things are chaotic or changing or not quite constant, we actually can learn from the past and from how other revolutions have taken place."
"In the early stages, there are all kinds of ideas and thought leaders and technologies and trends that bubble up," she said. "They're interesting and diverse and they're in the news all the time — but there isn't a lot of cohesion."
Speaking at a recent SCNetwork event in Toronto, Taylor warned human resources professionals against remaining passive when it comes to shaping the future workplace.
"This actually is your revolution, and your organizations, your employees, your country need you to recognize your role as revolutionaries," she said.
Drivers of change
While technological advances remain a hot topic, more discussion is needed to prepare human workers to live within future realities, said Taylor.
Demographic dynamics are actually the driver that most HR professionals believe will affect organizations most significantly in the immediate future, according to her research.
Much has changed since the 1930s, when the retirement age was 65 — three years longer than the life expectancy at that time, she said.
"People were working themselves well past life expectancy, and a social program had to be enacted in order to allow people the space to go through the end-of-life process without being at work," said Taylor.
Today, life expectancy is in the mid-80s, even as workers' retirement mindsets remain the same.
"Our working life expectancy is still stuck in the '30s," she said.
"We still have this mindset that we should be withdrawing, concluding or helping our employees prepare to withdraw and conclude when they're in their late 50s or in their 60s."
"That gap in longevity causes dysfunction in career paths and patterns for everybody, all the way down the entire career chain inside of organizations."
Sixty has become the new 40, even as the retirement mindset remains the same, leaving young workers unsure of where they fit, said Taylor.
However, the aging workforce is also beginning to drive change as a catalyst in terms of succession planning and leadership gaps.
Preparing workers
With this new longevity in mind, employee training paths, career trajectories and change opportunities need to be rethought, she said.
Many organizations have broken "talent escalators," where workers get stuck on the fourth or fifth step because senior workers ride the top step for much longer than they should, out of fear of stepping off, said Taylor.
"Employment in the workforce is a system," she said. "If things aren't working for one demographic inside of that system, there are actually going to be signs and symptoms that they're not going to work for others."
Mentorship, culture and the traditional career path model can each be affected as a result, according to Taylor.
"People are moving in and out of careers all the time," she said, citing the effects of the freelance economy. "As we rethink the employee life cycle, we're rethinking the relationship that we have with those employees."
From an employee perspective, careers are being directed by individual needs, skills, market trends and personal preferences, said Taylor.
"Managers have to become really adept at having good quality career conversations that don't really rely on a specific career path."
Additionally, more than one-third of skills across industries are expected to be rendered obsolete by 2025, replaced by future technologies, she said.
"If we're not preparing our workforce for what's coming… you're setting them up to be constructively dismissed as a result of technology," said Taylor. "That doesn't need to happen."
"But we need to think about it a little bit differently, instead of just saying, 'So much is changing and there's no way to be able to predict.' Revolutions follow patterns."
Advice for HR
Today's HR professionals still have an opportunity to get ahead of the talent revolution and set their organizations up to win, said Taylor.
The rise of platforms has also provided more options for companies to bring products or services to market, she said.
"Every single organization has an opportunity to think about what is their platform, or platform-based business model, that they can enact and enable to facilitate growth and move into the future of work in different ways than just offering revamped products and services."
Baby boomers are talent revolutionaries, transforming work and setting the trends for future generations, according to Taylor.
"This is a talent revolution. Our work as HR professionals… is to think about what does this mean for humanity inside of those workplaces, and what type of world do we want to create so that there is an abundance for everybody in the future."
"In each revolutionary cycle, there are leaders that have the right expertise at the right time to actually lead their organizations — and this is our time," she said.
In order to lead, human resources needs to be suspicious of constant, urgent organizational needs, said Taylor.
"Most common workforce-related projects are treated as if they're all acute. That constant state of acuity is stressful, and not helpful for looking (at) how we chronically live through decades of change."
It is also important for HR to have a handle on organizational numbers, trends and proxies in order to "bust the myths" inside of an organization, she said.
"Challenge what people just commonly believe to be true. Living through revolutionary times is extraordinarily exciting if you are able to see what the possibilities hold."