'It's a big change for gig workers'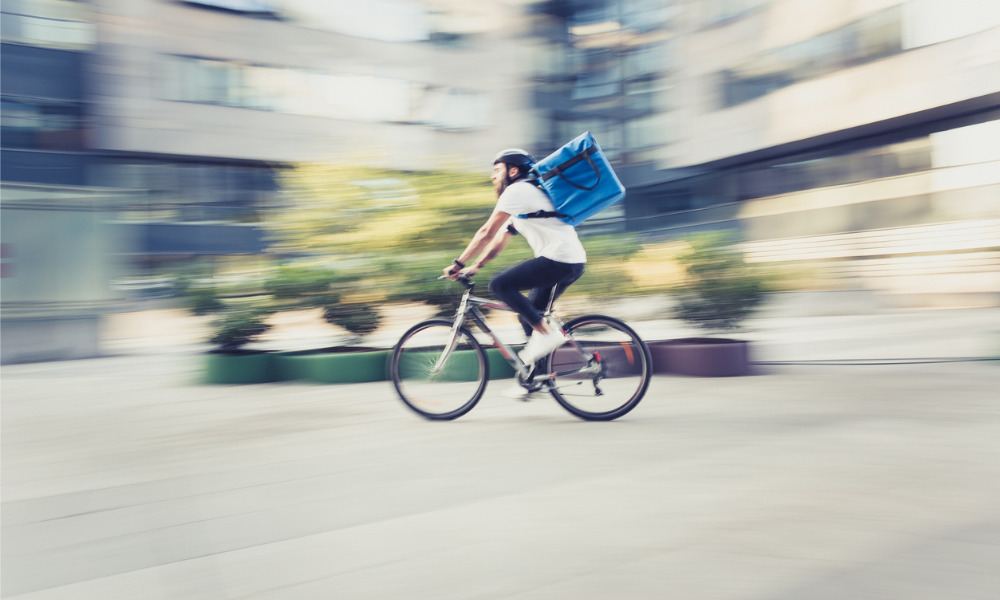 Former Foodora food couriers in Canada will receive a $3.46-million settlement after their employer filed for bankruptcy and shut down its Canadian operations in April of this year.
The settlement was finalized by the Canadian Union of Postal Workers (CUPW) and Delivery Hero, the parent company for Foodora Canada.
"To lose your job during a global pandemic is stressful, but to lose it as a gig worker, with no guaranteed access to government funds is truly terrifying and we are pleased to have reached this settlement to lessen the financial stress imposed on the foodsters," says says Jan Simpson, CUPW national president.
It's "an important victory for @FoodstersUnited and all app-based workers," says Larry Savage, labour studies professor at Brock University, in a tweet.
"Closing this sad chapter in Canadian labour history, CUPW and Foodora Canada reach settlement for workers after company bolts Canada to avoid collective bargaining," says David Doorey, a law professor at York University, in a Twitter post.