Formal workplace restoration following a disruptive workplace incident is the flip side of dealing with employment law issues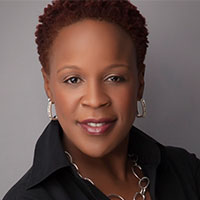 The pages of this publication are filled with judgments from courts, arbitrators and tribunals dealing with incidents involving employee misconduct or unfair behaviour by employers. Decisions are rendered on who was right or wrong and who deserves compensation, usually providing a remedy for the situation. However, such decisions usually don't address the aftermath of the incidents in the workplace.
The reality is that even after a decision is made, the parties as well as others in the workplace must live with the after-effects. And while it's easy to say something is resolved and over with, it can be more difficult to follow through — especially if the issue disrupted the workplace.
Once the dust has settled — or better yet, before then — an employer should be implementing procedures to try to restore the workplace culture and ensure things don't snowball into more problems — legal and otherwise.
Every company experiences difficulties from time to time.
In some cases an organization could be disrupted by the departure of a visionary CEO or a high-performing sales representative, or perhaps by a swift slide in business caused by an unforeseen economic downturn. Other situations may produce acute employment law challenges, such as an incident of workplace harassment or violence, a mass lay-off, an acquisition requiring workplace culture integration, a botched termination or a workplace investigation gone awry.
Sometimes, as in the case of the Canadian Broadcasting Corporation (CBC), employers are forced to manage a host of critical issues at once. Over the past two years, the CBC has faced mass layoffs and huge budget cuts. In 2015, the network faced more of the same, while also dealing with the Jian Ghomeshi workplace bullying and sexual violence scandal, not to mention ethical controversies over paid speaking engagements for former business correspondent Amanda Lang and The National anchor Peter Mansbridge. To put it mildly, 2015 could be considered an annus horribilis for Canada's national broadcaster.
The challenges faced by CBC this year were underscored by an internal CBC employee survey commissioned in the wake of the Ghomeshi scandal, which revealed a significant level of workplace disenchantment across the network.
According to the survey — conducted by polling firm Gallup — 43 per cent of respondents would not describe the work environment at the CBC as psychologically healthy, while 29 per cent felt their employer did not deal effectively with situations that may harm or threaten employees. Employee "pride of association" in their employer dropped to 69 per cent in 2015, from a robust 92 per cent just three years earlier.
While a cause of great concern for CBC management and a signal of a need for immediate change, the findings should come as no surprise. We regularly work with clients across industries whose workplaces are spun into turmoil by a disruptive event. While few have the profile of the Ghomeshi incident, the fallout can be equally severe. Workplaces such as these are not only damaged, they're often shattered by these events. As such, they require major restorative work to rebuild earlier levels of productivity, innovation and employee engagement.
Doing so means engaging in a formal workplace restoration process. While a relatively new term in the employment law field, workplace restoration is becoming widely regarded as an important tool to help reinvigorate engagement and productivity after a disruptive workplace event, while also restoring a workplace culture to its pre-incident state — or better. This last consideration is particularly important in an era when organizations' successes or failures are often determined by the strength of their employer brand.
In the weeks after events such as these, employers often gain a clear understanding of the state of their workplace culture, as well as the engagement levels of their employees — which tend to drop precipitously until corrective action is taken.
Workplace culture and engagement a challenge
The unfortunate reality is that most Canadian businesses struggle to maintain strong workplace culture and engagement at the best of times. Case in point: a 2012 Ipsos Reid survey —available online at http://www.ipsos.ca/common/dl/pdf/research/loyalty/IpsosLoyalty-BetterWorkplace.pdf — found that less than half of Canadian employees (46 per cent) were satisfied with internal communications within their organizations, feel their company listens to their concerns (49 per cent) or that senior management communicates a clear vision (47 per cent). Fewer than half feel their managers are making the right strategic decisions. In short, such a pronounced level of disengagement and disillusionment could be costing Canadian companies billions of dollars each year in lost productivity and revenue potential.
The CBC report only underscores that challenge, as well as the shockwaves that can ripple across an organization after any event that has major employment law implications. But these findings also highlight the clear opportunity that organizations have to leverage employee feedback, take action and rebuild battered employee morale. In many cases, they simply have no choice but to act.
That's because few corporate cultures can withstand the impact of such jarring events without deliberate restorative action on the part of management. The employers who fail to take this necessary step often struggle to attract, retain and engage top talent long-term, let alone compete and succeed in their respective industries.
Proactive approach can mitigate after-effects of incident
Of course, the best way to manage a disruptive incident is by being proactive in the first place — usually by implementing engagement-fostering policies, clearly communicating responsibilities and corporate objectives to employees on an ongoing basis, and applying all workplace policies in a clear and consistent manner. Equally important is improving hiring practices at the management level, with a focus on hiring managers who can motivate and inspire employees with their leadership and strategic expertise, not to mention nurturing a culture built on mutual respect and integrity.
Unfortunately, there are times when it's simply too late for a proactive approach. In these situations, managers should focus on maintaining regular communication throughout the post-incident period, as well as ensuring their visibility and availability. That means training leaders to answer employee questions and concerns in a consistent manner — perhaps in a series of town hall-style meetings, if necessary — and implementing a comprehensive resolution process comprised of a post-incident assessment to help understand the impact of the disruptive event, along with an evaluation detailing the additional steps required to restore relationships and rebuild the culture.
That process will inevitably include a series of staff and management meetings, as well as management coaching sessions to rebuild morale and remind leaders of their role as cultural ambassadors. Another option is to enhance performance monitoring processes to restore employee productivity, or introduce team-building exercises to improve relationships and reiterate core values. In some cases, employee schedules may need to be altered to avoid contentious staff interactions — in others, employee terminations may be the only viable option.
Because no two cultures are the same, one of the most important considerations is to customize the workplace restoration process to suit your organization — then be patient. Leveraging the right strategy can help your company avoid HR law-related escalations and recover from a disruptive incident, but it takes time, resources and, in all cases, a great degree of leadership commitment.
Laura Williams is the founder and principal of Williams HR Law, a human resources law firm in Markham, Ont., serving employers exclusively. She can be reached at (905) 205-0496 or [email protected]