But there's some good news for employers after a Nova Scotia discrimination complaint was dismissed because employee didn't supply adequate information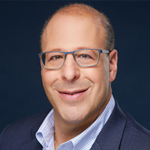 The duty to accommodate can be an endless source of frustration for employers. They struggle to find the right balance of accommodation and efficiency, seeking to find appropriate modified duties for an employee without infringing on the employee's human or privacy rights.
Frequently, the employee doesn't stay in regular contact or fails to provide more than cursory information regarding their condition. Employers are often left in the unenviable position of having an employee off work without knowing what's wrong and when they might be able to work again. Requests for further information are either ignored or met with claims of harassment or invasion of privacy. In such situations, efforts to accommodate are simply guesswork.
One of the questions I am frequently asked is how far an organization can go in requesting or demanding information on the medical condition of an employee who is on sick leave or disability. Privacy rights and human rights legislation can create real barriers in this regard. While employers have no legitimate reason to see an employee's complete medical history, they do need to understand how the employee's medical condition limits her ability to carry out her duties. Such knowledge is crucial for the employer to meet its obligation to accommodate the individual's condition.
For employers who feel like the deck is stacked against them and there's nothing they can do to protect themselves from employees who seem to be taking advantage of the system, there is some good news coming out of Nova Scotia. In
D.H. Michelin North America (Canada) Ltd. (re Halliday)
, the Nova Scotia Human Rights Board of Inquiry dismissed a discrimination complaint due to the fact the worker had not provided sufficient information to allow the company to accommodate his disability.
In order to properly understand the decision of the board in Michelin, some background is in order. Halliday worked for Michelin for 12 years as a production employee. In 2000, he was diagnosed with a general anxiety disorder. He was off work from March until July of 2000. Upon his return, Halliday received a first warning letter pursuant to the company's innocent absenteeism program. His absenteeism rate for the prior 12 months had been 28 per cent, which far exceeded the company's average rate at three plants of 2.9 per cent.
Shortly thereafter, Halliday's doctor wrote to Michelin and advised that he was having problems from discontinuing his medication and suffering from sleep deprivation. The doctor recommended Halliday would benefit from being placed on a non-rotating shift (generally, the workers were on rotating shifts). Michelin did not adopt this recommendation, as the head of its occupational health department concluded Halliday's problems were related to the medication and would not benefit from a fixed shift. Furthermore, there were no available day shift positions for which the he was properly trained.
It is worth noting that, over the course of his employment, there were issues regarding Halliday's interpersonal relationships at work, including allegations he used abusive language with his colleagues. He had strained relations with his supervisors and issues arose at several performance reviews.
On three occasions, Halliday refused to sign a development progress review form, a form completed by supervisors at Michelin which requires an employee's signature.
In November 2000, Michelin issued a second warning letter to Halliday regarding his absenteeism and Halliday responded by putting in a formal request to transfer to where he could work in a non-rotating shift. Michelin denied his request and Halliday's absences continued. A third warning letter was issued and ultimately he was dismissed in June 2001. The Nova Scotia Labour Standards Tribunal ordered that he be reinstated but the Nova Scotia Court of Appeal overturned that decision. He was dismissed in April 2003.
Halliday filed a complaint, alleging Michelin failed to accommodate his disability to the point of undue hardship, as required by law. Michelin argued he had failed to assist them in finding appropriate accommodation by providing an adequate diagnosis and treatment plan options.
As of July 2000, Halliday had been cleared to work without restriction and Michelin argued there was no need to make any further inquiries regarding his disability. Finally, the company relied upon the fact that putting the complainant into a fixed shift would cause undue hardship due to the fact such positions were rare and doing so would have required Michelin to bump another employee.
There were some very real issues with respect to the medical evidence provided by Halliday's family physician, Dr. Dean. As part of Michelin's process for dealing with injured or disabled workers, Dr. Dean was to complete an attending physicians report (APR) at various intervals. The board found Halliday's physician had provided numerous reports over the course of about 15 months. However, these reports were incomplete and never provided a diagnosis or a course of treatment that was consistent with or arose from such a diagnosis. The board referred to the information about the source of Halliday's disability as confusing and vague.
Furthermore, when Halliday returned to work in July 2000, the information from his physician indicated he was ready to return without restrictions, except that a fixed shift would be more suitable. There was no indication as to why that would be medically necessary, and it was the view of Michelin medical staff that it would not solve Halliday's medical issues. Halliday acknowledged that when he returned to work, he didn't raise the issue of a shift change.
In addition, Dr. Dean's evidence at the hearing was curious, to say the least. He made the "rather bold and unequivocal assessment in his evidence at the hearing that during all relevant time Mr. Halliday did not suffer from a medical condition." The board noted that "Dr. Dean acknowledges that he used technical terminology to diagnose Mr. Halliday's condition, (but) insists that he did not mean to use these with great precision and purpose." Dr. Dean was noted to have taken pride in his efforts to advocate on behalf of Halliday in an effort to see him given a regular shift instead of a rotating one. During his evidence, Dr. Dean also insisted that Mr. Halliday did not need medication despite the abundant evidence in his chart regarding treatment and medication prescribed.
The board also noted some irregularities in Halliday's evidence. He denied two consultations with Michelin's doctor, despite the doctor's detailed entries regarding these visits.
Halliday argued Michelin should have sought whatever medical information it required from him to accommodate his condition and it had plenty of time to do so. The board disagreed. Ultimately, the board held that, "although the complainant did suffer from a disability, he provided a 'very confusing and vague picture to Michelin of the source of his disability' and failed to 'bring the facts' of his disability and work restrictions to Michelin."
The board also said "Michelin underwent a systematic and comprehensive examination" to find an appropriate accommodation for Halliday. The board agreed with Michelin that employees within the plant are not interchangeable and moving Halliday to a different area of the plant would have required training.
Expecting Michelin to provide such training would have caused undue hardship and the company was therefore above and beyond the duty to accommodate.
The board's decision is particularly instructive with respect to duties of the parties involved in the accommodation process: the employer, the employee and his physician. The burden of accommodation falls on the employer, as does the burden to lead the process "with a spirit of co-operation." The board found that such co-operation was never achieved despite Michelin's best efforts.
The board noted it was Dr. Dean's "obligation to provide information to Michelin in such a way that Michelin could both understand and apply in reintegrating the employee into the workplace." They added the information "needed to be practical, timely and comprehensive, tailored to the purpose of accommodating the employee on the road to returning to work" and "the diagnosis and treatment presented by the attending physician and expressed in terms of restrictions or adjustments required by the employee has to link up with the reconfiguration of the workplace as identified by the employer so as to facilitate the employee's return to work." The board found the first part of this was never brought forward effectively.
"Michelin required a basic level of information on Mr. Halliday's disability in order to embark and succeed in the exercise of accommodating Mr. Halliday. Put simply, it cannot begin looking for something unless it knows what it is that it is looking for," the board said.
They also made it clear that it is not the job of the employer to second-guess the employee's doctor or to substitute their own diagnosis for the one (or lack of one) provided.
This decision should provide some level of comfort to those employers dealing with disabled workers who don't "bring the facts." However, the bottom line remains that the onus in the effort to accommodate a disabled employee rests on the employer, who must lead the process.
Stuart Rudner is a partner who practices commercial litigation and employment law with Miller Thomson LLP's Toronto office. He can be reached at (416) 595-8672 or by e-mail at srudner@millerthomson.ca.