The recent dismissal of a manager unhappy with his corporate gift highlights the importance of employers taking appropriate discipline — and having an effective social media policy — finds Sarah Dobson, in talking to experts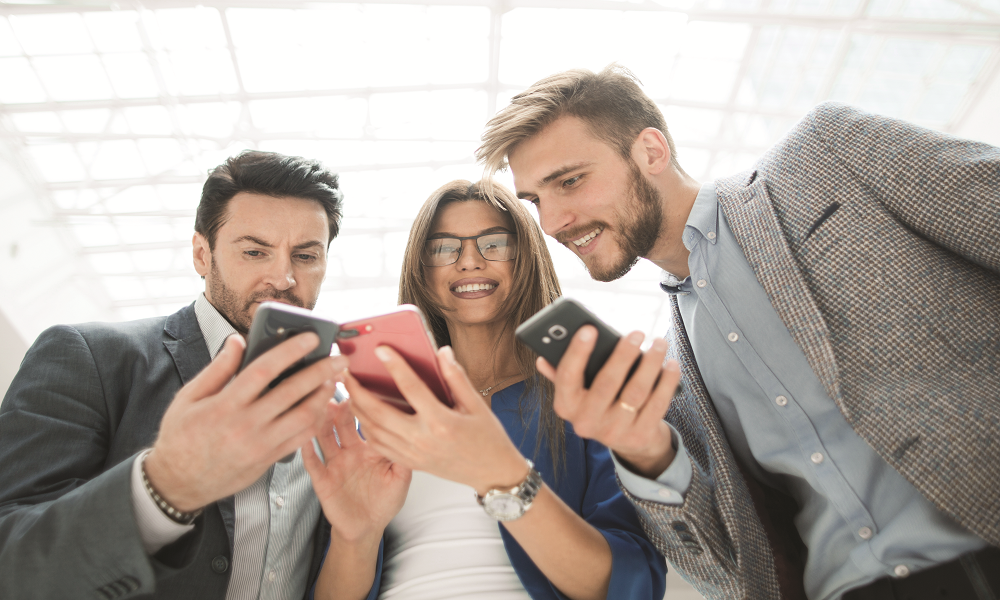 It was a rant like many others seen online, but this time it was a worker complaining about his employer on Twitter, and the tweet led to his dismissal — while also going viral.
Hussien Mehaidli, a Toronto-based general manager at Fastenal, a U.S. wholesaler of construction materials, was unhappy with the Christmas gift from his employer: "What kind of multibillion-dollar company gifts its Canadian employees barbecue sauce as a holiday gift? Yet the USA employees stuff their face with an actual holiday gift box! @FastenalCompany @ FastenalCanada."
While the Twitter account did not contain Mehaidli's full name, the company eventually found out and he was fired for violating company policy.
The late-2019 incident serves as another reminder that many employees still don't "get it" when it comes to what's appropriate messaging on social media about their employer.
It's also a good opportunity to remind employers of the importance of a solid social media policy, along with delivering appropriate discipline, say experts.
'Egregious' messages becoming more common
A growing number of people seem to be going home and complaining about their boss or employer, says Richard Johnson, a partner at Kent Employment Law in Vancouver.
"We're finding that to be really frequent. More and more things will come up on social media that reflect poorly on the employment conditions in the workplace. And maybe it's not accurate, maybe it's just venting, but it's something that we do have to deal with," he says.
"With [U.S. President Donald] Trump, I think that it's telegraphing a bad message because he's not getting in trouble for his texts," he says. "A lot of people are growing up in a day and age where they see egregious things being sent out by world leaders, or a particular world leader, and they think it's OK and that there's no repercussions."
There are fundamental misconceptions, says Isabelle Keeler, an associate at Cox & Palmer in Charlottetown.
"Employees have this assumption that because it's off duty on their own private time, they can't be disciplined by the employer as a result of their social media use," she says. "It does bleed into the other side [too] where employers feel like 'Oh, because it's on the employee's own private time, there's nothing we can do about it.''
Deciding on discipline
Terminating an employee because they criticized a Christmas gift on Twitter seems like a pretty extreme response, but if the tweet goes viral, what could have been a relatively innocuous comment that was seen by 100 people all of a sudden is multiplied, says David Fraser, a partner and privacy lawyer at McInnes Cooper in Halifax.
On the other hand, there's also the risk of the "Streisand effect," where the response of the employer becomes the focus of the criticism, he says.
"It starts to focus on negative aspects of the employer, in effect, and it gets worse than the initial tweet," says Fraser.
"[The type of discipline] can also have an effect on morale within the workplace, if there's a pervasive view that the employer was oversensitive or overreacted in a certain circumstance. So, I think it's a… thing that you want to navigate [carefully]."
When an issue does come up regarding off-duty posting, it can be dealt with through discipline or alternative means, says Johnson.
"You don't necessarily have to just fire the person," he says. "If you've got somebody who's a good employee, and they had a lapse in judgment because they had a tough day… think about alternatives that don't end the relationship where it's not necessary.... That's where you end up potentially with a snowball effect and things getting out into the media or even making further comments on social media after they've been fired."
Sometimes, it's just a matter of sitting down with the angry poster and telling them you're concerned, with a list of reasons, says Johnson.
"In a lot of cases, that's all that's needed… that first go-round with the employee, which may or may not be in writing, depending on the severity, and telegraphing to them, 'Look, you want to think about your conduct off duty here.'"
The key in a lot of cases, he says, is "Can this be dealt with through discipline? Or is it so far gone that the relationship of trust is fractured irreparably? That's typically where things come down to, if it's a really egregious post or something that goes to the core of the relationship."
The level of discipline imposed by the employer ultimately depends on the severity of the employee's conduct, which depends on the circumstances of each case, says Keeler. Other factors that have been taken into consideration include: the nature of the comments made and whether they include hateful, threatening or racist overtones; the number and frequency of the comments; and whether the comments were deliberate or merely impulsive.
"It's such a contextual approach; you really need to think about the factors," she says. "It wouldn't hurt either to set out the process for responding to these incidents. Because it's not always going to be just cause off the bat. So, progressive discipline and the like, investigations of social media and providing guidelines for your managers — all that's useful to have in the policy also."
Why a policy makes sense
To establish just cause for the breach of a social media policy, it's about having a policy in place that justifies discipline and discharge for off-duty conduct that touches on the employer's reputation, says Ritu Mahil, a partner at Lawson Lundell in Vancouver.
"[It's about:] Is it harming the company's reputation or product? Does it render the employee unable to perform his or her duty satisfactorily? Does it lead to any kind of reluctance on other employees or clients to work with that person?"
It's also about looking at all the factors, including the person's seniority, if the employer has a social media policy and if there was any warning that this kind of thing may lead to some sort of discipline.
"You have to be fair and reasonable as an employer," she says.
But an employer also has to decide how it will enforce the policy and provide training around it, says Mahil.
"You can't just say, 'Oh, we developed a policy.' It's not fair just to put something in writing in the back of the employee handbook. People have to be aware of what it says, what it means and what are the consequences of breaching it."
---
MILLENNIALS MOST ACTIVE ON SOCIAL MEDIA (WEEKLY BASIS)
38% Millennials
31% Gen X
25% Baby boomers
Source: Insights West