Worker called in after prior incidents, but this time he requested record of employment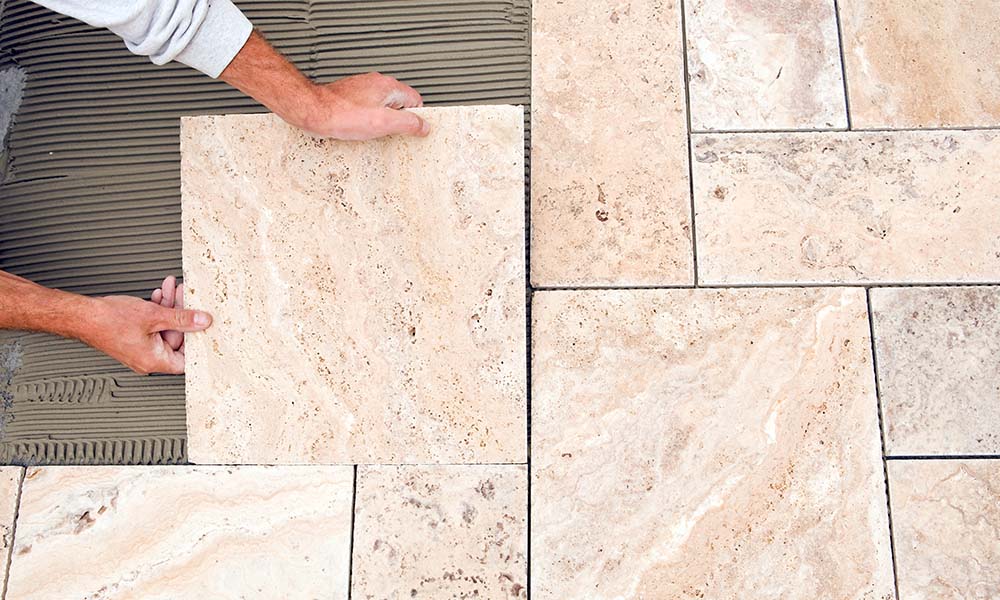 A British Columbia worker who was sent home after an altercation with a supervisor and never returned to work quit his employment and was not dismissed by the employer, the B.C. Supreme Court has ruled.
Joe Coutlee, 60, is a tile setter who started working for Apex Granite and Tile on May 4, 2017. Apex is a company that installs tile and granite at commercial construction sites building community centres, swimming pools and apartment buildings. The company is located in Surrey, B.C.
When Apex hired Coutlee, it couldn't guarantee full-time employment, but its practice was to provide employees with 40 hours of work each week when there was work available that matched the worker's skills.
Coutlee often took time off whenever he felt he needed to — sometimes for seasonal allergies, sometimes for illness such as a cold or the flu, when he didn't sleep well or when his back hurt. He also took days off when it was expected to rain the next day. His absences added up to at least 20 days over the course of the year. Although Apex never wrote him up for absenteeism, timely and regular attendance was important for the efficient operation of teams on worksites.
In August 2018, Coutlee started missing more work due to stress that stemmed from a difficult financial situation — his wife wanted to travel to Korea to see her sick mother, which he couldn't afford, and his car insurance lapsed for non-payment. Adding to his stress was the fact that he didn't get along with any of the four supervisors with whom he worked — although this was partially from his belief that he knew the tiling trade better than his supervisor and didn't always follow their instructions. His supervisor received complaints from others about his attitude in this regard.
Rocky relationships and uneven work
The complaints about Coutlee's attitude made it difficult for Apex to manage regular work for him at times, as Coutlee didn't get along with certain employees and altercations caused safety problems.
On four occasions, Coutlee was sent home for disciplinary reasons — for a verbal fight with a co-worker, incorrect installing of tile and leaving a site without permission. Another issue arose when Coutlee claimed carrying 12 boxes of tiles in his vehicle to a job site damaged the suspension, struts and tires. Apex gave him $500 toward the repairs, but Coutlee claimed the total bill was $2,200 — although this included an oil change, new filter and oil. In addition, the vehicle was eight years old and had travelled long distances carrying Coutlee's own heavy tools.
On Aug. 17, 2018, a supervisor arrived at the job site where Coutlee was removing tiles and asked to speak to him. Coutlee replied that he would only speak to the supervisor if he was offering him a raise or wanted to speak about his job performance. He also said if the supervisor wanted to discuss an incident where the supervisor called him names in front of other employees, he would refuse because he had been advised not to.
The supervisor said that if Coutlee refused to talk to management, then he was a danger on the site. He told Coutlee to take his tools and leave. Coutlee asked if he was fired and the supervisor replied "No, I want to talk to you, but if you won't talk to me, you are suspended and you can pack up your tools and get off the site." He then arranged for a notice of non-compliance to be prepared for Coutlee to sign.
As he left, Coutlee told other employees that he had been fired. He expected to receive a record of employment (ROE) with his final paycheque, but instead received a regular paycheque and no ROE. There was no contact by either side until Coutlee then texted Apex and demanded an ROE so he could apply for employment insurance.
Coutlee's application for employment insurance was refused because Service Canada found he had voluntarily left his employment. He then began an action against Apex for wrongful dismissal. He also claimed Apex constructively dismissed him when it failed to invite him back to work after the Aug. 17 incident, failed to clarify why he requested an ROE, refused to pay for his vehicle repair, failed to provide him with full-time work on multiple occasions and bypassed the normal write-up disciplinary system.
Clearly no termination
The court found that the altercation on Aug. 17, 2018 in which Coutlee's supervisor told him to go home included "a clear denial at the time by [the supervisor] that [Coutlee's] employment had been terminated." As a result, there was little doubt that Apex did not terminate Coutlee's employment. In addition, Apex prepared a notice of non-compliance for Coutlee to sign, which indicated the company intended to discipline him, not end his employment.
In addition, Coutlee had been sent home on multiple occasions previously and not been dismissed. On those occasions, the suspensions ended when Coutlee contacted management to resolve the issue and return to work. There was no reason for Apex to consider this situation any different, particularly since Coutlee didn't get along well with his supervisors and some co-workers and essentially controlled when and where he worked. Apex went along with this because it needed his skills, but it meant that the onus was on Coutlee to contact the company for work assignments, said the court.
The question to consider, then, was whether Coutlee had resigned from his position with Apex, said the court.
After the Aug. 17 incident, rather than contacting management to resolve the matter, Coutlee requested an ROE — a change from the other incidents and an indicator in an objective observer that he intended to quit.
"In none of these past instances did [Coutlee] make the request for an ROE," the court said. "This casts serious doubt on [Coutlee's] assertion that, since an ROE would be needed for employment insurance on any type of interruption of work, having asked for an ROE cannot be seen as a clear and unequivocal expression of his intent to resign."
The court found that, in the circumstances, it was Coutlee's responsibility to make inquiries about his employment with Apex and when he requested an ROE, a reasonable employer in Apex's position would see it as "a clear and unequivocal expression of his voluntary intent to resign."
The court also found no evidence of constructive dismissal, as Apex didn't guarantee full-time hours, it just tried to provide them as much as possible — not to mention Coutlee's health issues and disputes with management that sometimes prevented him from working at particular sites. In addition, the $500 Apex gave Coutlee fulfilled any obligation to pay for damage to his car while performing work-related activities — the company didn't have to pay the entire bill, said the court.
As for the company's failure to contact Coutlee for more work after Aug. 17, 2018 or inquire about the ROE request, it was Coutlee's obligation to get in touch with management, as was previously established practice.
The court determined that Coutlee resigned from his employment and dismissed Coutlee's action.
For more information, see:
Coutlee v. Apex Granite & Tile Inc., 2020 BCSC 315 (B.C. S.C.).