When dismissal is justified, can a demotion be substituted?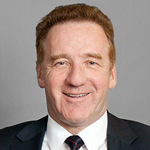 Question: Can a demotion be used as discipline for serious misconduct if the alternative is likely termination, or could it still be constructive dismissal?
Answer: Most employers will dismiss rather than run the considerable risk of a constructive dismissal lawsuit.
Generally, any unilateral decision by the employer regarding a fundamental aspect of the employment relationship, absent an express contractual provision allowing such, can expose the employer to a claim of constructive dismissal. However, if the underlying reason for the employer's decision was serious enough that it could substantiate a just cause termination of the employee, such reason could arguably support a lesser disciplinary measure such as demotion.
In 2001 the Supreme Court of Canada said the question of appropriate discipline is one of proportionality (McKinley v. BC Tel): "Underlying the approach I propose is the principle of proportionality. An effective balance must be struck between the severity of an employee's misconduct and the sanction imposed."
If the employer can establish that a just cause dismissal could have been appropriate remedy — and there is a good chance such would be the case if the offence was a serious one, such as harassment or theft — then the employer should be able to establish that something short of dismissal, such as demotion, was just as, if not even more so, appropriate.
The employee may still feel the demotion was undeserved and may resign, claiming constructive dismissal. And, as with most employment matters, the ultimate determination of whether there was a constructive dismissal will be based on the particular facts.
In Carscallen v. FRI Corp., the employer indefinitely suspended and subsequently demoted the employee, moved her from an office to a cubicle, stripped her of her title and eliminated her access to a flex hours program. In response to a claim of constructive dismissal, the court held that the discipline was not in keeping with the company's established discipline policy. Rather, it was meant to humiliate the employee. Further, there was no provision in the employment contract which allowed for suspension. Even though the court recognized if an employer has just cause to dismiss an employee, it may substitute a suspension, the court found the suspension in this case was not justified.
Presumably, the same principles would apply to a demotion.
If the underlying reason for the demotion is the employee committed an act for which the employer would have been justified in terminating her, the lesser of the two sanctions should be justifiable.
For more information see:
• U.E., Local 512 v. Anchor Cap & Closure Corp. of Canada, 1949 CarswellOnt 402 (Ont. Arb.).
• N.B.U.P.P.E. v. New Brunswick (Department of Public Safety), 2011 CarswellNB 549 (N.B. P.S.L.R.B.).
• Kieran v. Ingram Micro Inc., 2004 CarswellOnt 3117 (Ont. C.A.).
• Reid v Stratford General Hospital, 2007 CarswellOnt 8645 (Ont. S.C.J.).
• Tolman v. Gearmatic Co., 1986 CarswellBC 737 (B.C. C.A.).
• McKinley v. BC Tel, 2001 CarswellBC 1335 (S.C.C.).
• Carscallen v. FRI Corp., 2005 CarswellOnt 2394 (Ont. S.C.J.).
Brian Johnston is a partner with Stewart McKelvey in Halifax. He can be reached at (902) 420-3374 or bjohnston@smss.com.