Employer claimed a disability affecting her work after being let go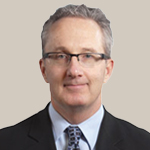 Question: We dismissed a non-union employee for poor performance and gave her severance pay in lieu of notice. The employee now claims her performance problems were caused by a disability and she has offered to provide a doctor's note. We didn't know about any disability when we terminated her. Are we required to do anything?
Answer: The legal obligations of an employer facing a post-termination claim of disability will depend on what the employer knew, or should have known, before the employee was terminated.
Human rights legislation across Canada protects employees against discrimination based on certain protected grounds, which include mental or physical disability. An employee will be able to establish prima facie discrimination where she can demonstrate that she has a disability, that the employer treated her adversely and that the disability was a factor in the treatment.
Where a workplace standard is discriminatory, an employer must show it is a bona fide occupational requirement and the affected employee has been accommodated to the point of undue hardship. This duty to accommodate may require an employer to modify or dispense with discriminatory workplace policies. The duty generally arises once an employer knows, based on notification from the employee, that the employee has a status or condition requiring accommodation.
The duty, however, may also be triggered where an employer ought to know an employee needs accommodation. Employers must, therefore, be aware of signals such as marked changes in personality or work performance. Where such circumstances exist, the employer is under a "duty to inquire" and must seek additional information about the employee's condition, prognosis and abilities.
A wide range of remedies, including payment of lost wages and expenses, damages for injury to dignity, and in some cases reinstatement, is available to employees who have suffered discrimination based on a protected ground.
The duty to inquire was considered by the British Columbia Human Rights Tribunal in Sylvester v. British Columbia Society of Male Survivors of Sexual Abuse. In that case, the employee exhibited a change in behaviour and provided notice to her employer that she was going to take a medical leave of absence.
Rather than investigate the matter, however, the employer dismissed the employee and provided her with severance pay. In its finding of discrimination, the tribunal held that the employer should have made reasonable inquiries into the employee's condition and possibilities for accommodation. The employer was ordered to pay damages for lost wages and injury to dignity.
In Nghiem v. Frendel Kitchens Ltd., on the other hand, the Ontario Human Rights Tribunal considered a post-termination claim of disability, but found that the employer had not failed in its duty to inquire.
There, the employee was dismissed for insubordination, and then claimed afterward he had a disability requiring accommodation. The tribunal determined that, at the time of dismissal, the employer had no reason to suspect a disability. As a result, the complaint was dismissed.
In this situation, the organization was not aware the employee was suffering from a disability when her employment was terminated. The question, therefore, will be whether there were sufficient warning signals before the dismissal to trigger the duty to inquire under the applicable human rights legislation. If there were not, the employer should have a good argument that the employee has no grounds for a discrimination complaint.
For more information see:
• Sylvester v. British Columbia Society of Male Survivors of Sexual Abuse, 2002 CarswellBC 3216 (B.C. Human Rights Trib.).
• Nghiem v. Frendel Kitchens Ltd., 2011 HRTO 717 (Ont. Human Rights Trib.).
Colin G.M. Gibson is a partner with Harris and Company in Vancouver. He can be reached at (604) 891-2212 or cgibson@harrisco.com.