Do incentives at hiring mean more notice at firing?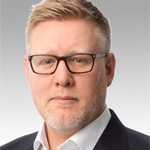 Question: If an employee is hired with incentives to stay for a certain period of time, does that translate to extra severance or notice if the employer terminates the employment before that period of time is up?
Answer: The fact an employee is offered financial or other incentives to remain employed for a certain period of time does not necessarily have any effect on the period of reasonable notice if the employee is terminated before the incentive period expires. Without an assurance or guarantee of employment for the duration of the period, no entitlement to any particular length of employment is created by the hiring. The incentive may (depending on the terms of the contract) obligate the employee to remain in the employer's service if she expects to earn that incentive. However, without more, it does not obligate the employer to keep the employee for that period or to pay the employee for the remainder in the event of an early termination as if the contract was one for a fixed term.
That said, it is certainly possible that an offer of employment including a retention bonus could be relevant in increasing the amount of notice that would otherwise have been considered reasonable. Even though discussions regarding long-term employment lack contractual force in terms of a fixed term contract, they can be significant on the issue of reasonable notice: Wallace v. United Grain Growers Ltd. Whether an offer of a retention incentive would be a relevant factor in any particular case would depend on whether the facts established that the offer could reasonably have given rise to an expectation by the employee that she would have job security. If so and if, for example, the employee might have left a pre-existing secure position relying on that reasonable expectation, the offer of a retention bonus might be a consideration affecting the determination of reasonable notice.
For more information see:
•Wallace v. United Grain Growers Ltd., 1997 CarswellMan 455 (S.C.C.).
Tim Mitchell is a partner with Armstrong Management Lawyers in Calgary who practices employment and labour law. He can be reached at T.Mitchell@amllawyers.com.