Is employer liable if harassed employee doesn't come to it first?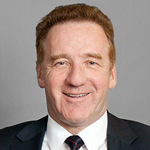 Question: Is an employer liable if an employee files a harassment complaint with a human rights commission before bringing the harassment to the attention of the employer, therefore not giving the employer a chance to act on the complaint?
Answer: There is no hard and fast rule that an employee is required to report harassment to her employer before filing a human rights complaint, but if an employee does not report harassment to her employer, a tribunal or board may make unfavourable credibility findings. This was the case in Chaudhary v. Smoother Movers, a Canadian Human Rights Tribunal decision where the tribunal concluded the allegation of harassment could not be sustained. The complainant, an otherwise outspoken individual in the workplace, failed to raise the alleged harassment issue, instead choosing to go directly to the Human Rights Commission:
"I find it difficult to reconcile the complainant's allegations with the fact that he never raised any of those allegations with his employer. He claims Mr. Bensley is intimidating and not approachable, and he was hesitant to raise the issues in fear that it might affect his employment. Despite this assertion, the complainant was able to confront his alleged harassers about their conduct," said the tribunal.
The tribunal noted there may be sensitivities and challenges for an employee that may prevent a complaint to the employer, and in those instances, failing to report is not in itself suggestive of fabrication. However, in Smoother Movers, the evidence showed the employee was generally outspoken on other issues that could be characterized as "sensitive" (such as negotiating his pay). With this evidence, it was difficult to support the assertions by the employee that the employer was intimidating or not approachable. This put the employee's credibility at issue.
In a 2009 decision from the Ontario Human Rights Tribunal — Harry Dyal v. Toronto Transit Commission — the tribunal found an employee who also did not report alleged harassment to his employer, also had credibility issues. At the same time, the Tribunal stated that failing to report harassment to an employer does not automatically raise issues of fabrication or credibility.
"I also note that not raising concerns about harassment or discrimination during his employment or while contesting his termination is not necessarily suggestive of fabrication. While I appreciate the respondents' argument that the applicant had frequently raised workplace concerns, there may be particular sensitivities and challenges around allegations of discrimination or harassment that distinguish these from other workplace issues," said the tribunal.
The case law is clear that an employee's failure to report harassment to her employer does not absolve an employer of liability. These two decisions also support that an employee who does not report harassment to the employer will not automatically be assumed to be fabricating the allegation. However, these cases support that an employee who fails to report may be required to raise evidence of intimidation or other factors that prevented reporting the harassment. This issue provides a reminder to employers to review their workplace harassment policies. Most policies include alternative complaint procedures for employees who feel that they cannot raise an issue directly with a supervisor.
For more information see:
• Chaudhary v. Smoother Movers, 2013 CarswellNat 1897 (Can. Human Rights Trib.).
• Harry Dyal v. Toronto Transit Commission, 2009 HRTO 828 (Ont. Human Rights Trib.).
Brian Johnston is a partner with Stewart McKelvey in Halifax. He can be reached at (902) 420-3374 or bjohnston@smss.com.