What can an employer do if a key employee leaves it in the lurch?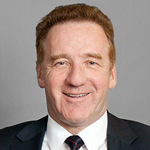 Question: Is there anything an employer can do if an employee in a key position quits her job and leaves immediately without notice?
Answer: Sue for failure to provide reasonable notice and withhold pay. In terms of withholding or deduction of pay, unless this issue is addressed in an employment contract or the employer has written permission from the former employee, the answer depends on what employment standards legislation in the jurisdiction says. For example, in some jurisdictions, such as Nova Scotia, when an employer is able to show it suffered a financial loss or hardship as a result of the former employee's failure to provide notice, the Labour Standards Tribunal has said holding back outstanding pay is permitted.
However, in most jurisdictions, holding back pay is prohibited unless authorized by the employee in writing.
The fact that the "key" employee failed to provide reasonable notice would give rise to a legitimate claim by itself. As the Supreme Court of Canada said in RBC Dominion Securities Inc. v. Merrill Lynch Canada Inc. in 2008:
"The majority of the Court of Appeal, by contrast, held that once the investment advisors left RBC, they were no longer under a duty not to compete with it. The view of the Court of Appeal on the law for the purposes of this issue may be summed up as follows. Generally, an employee who has terminated employment is not prevented from competing with his or her employer during the notice period, and the employer is confined to damages for failure to give reasonable notice (Southin J.A. for the majority). To this general proposition Rowles J.A. may be read as adding the qualification that a departing employee might be liable for specific wrongs such as improper use of confidential information during the notice period. This appears to be consistent with the current law, which restricts post-employment duties to the duty not to misuse confidential information, as well as duties arising out of a fiduciary duty or restrictive covenant: see G. England, Employment Law in Canada (4th ed. (loose-leaf)), vol. 2, § 11.141. Neither of the latter duties is at issue here." (Emphasis added)
Reasonable notice is determined on the facts of each case and is difficult to predict without further information about the "key" employee and his role with the company. From a business viewpoint, this alone may not warrant making such a claim. However, when a key employee quits unexpectedly, the employer should thoroughly investigate whether the lack of notice or the former employee's post-employment conduct has put it at risk. Again, counsel should be consulted to assist in determining risk and identify possible courses of action.
For more information see:
•RBC Dominion Securities Inc. v. Merrill Lynch Canada Inc., 2008 CarswellBC 2099 (S.C.C.).
Brian Johnston is a partner with Stewart McKelvey in Halifax. He can be reached at (902) 420-3374 or bjohnston@smss.com.