What are an employer's obligations to protect employees from violence in the workplace?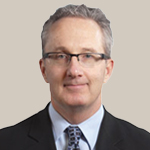 Question
: What are an employer's obligations to protect a worker from violence in the workplace? Is it different across Canada?
Answer
: Increasingly, employers are being held liable for ensuring the workplace is kept free from violence and bullying. An employer's obligations in this area arise from several sources.
First, there are statutory obligations imposed on employers to ensure the workplace is free from violence. Across Canada, provincial occupational health and safety statutes address this issue in different ways. In British Columbia, for example, sections 4.27-4.31 of the
Occupational Health and Safety Regulations
impose obligations on employers when there may be a risk of injury to workers from violence. Where such a risk exists, employers are required to conduct a risk assessment; establish policies, procedures and arrangements to eliminate or minimize the risk; and instruct and inform workers about the risks and appropriate procedures to reduce them. In addition, B.C. employers are under a general duty to ensure workers' safety, under sections 115 and 117 of the
Workers' Compensation Act
.
Second, workplace violence can expose an employer to common law liabilities. One potential source of liability arises from the tort of negligence. It has been held that employers owe their employees a general duty of care to ensure the place of employment is as "safe as the exercise of reasonable skill and care would permit":
Naismith v. London Film Productions Ltd
.
Employers are being held liable not only for keeping physical violence out of the workplace, but also for ensuring workers are not subjected to harassment or bullying, both of which are viewed as psychological violence. In this vein, failure to provide a "decent, civil and respectful workplace" was found to be constructive dismissal in
Stamos v. Annuity Research & Marketing Service Ltd
. There, an employee successfully sued her employer for constructive dismissal after another employee intimidated and bullied her to such a degree that she was compelled to leave.
The British Columbia Supreme Court recently held an employer liable for carelessly inflicting mental suffering on an employee. In
Sulz v. Canada (Attorney General)
, the court awarded a former RCMP constable $950,000 in damages in circumstances where she became clinically depressed and had to be medically discharged from employment as a result of prolonged harassment by her supervisors. See also
Clark v. Canada
.
Recently, Quebec passed the country's first "anti-bullying" legislation. Quebec's
Labour Standards Act
now expressly recognizes that workplace violence may include psychological harassment. The act imposes obligations on employers to protect its workers from "any vexatious behaviour in the form of repeated and hostile or unwanted conduct, verbal comments, actions or gestures that affect an employee's dignity or psychological or physical integrity and that results in a harmful work environment for the employee."
Similar duties have been recognized in the arbitral jurisprudence. Increasingly, employees who have been bullied rely on the harassment provisions in the collective agreement to bring grievances forward. Such grievances have, with increasing frequency, resulted in significant damage awards against employers. For example, an Ontario arbitrator recently found an employer and a supervisor jointly and severally liable to pay a worker $25,000 in general damages after the supervisor harassed the employee and the employer failed to properly investigate and rectify the problem:
Toronto Transit Commission v. A.T.U
.
Obligations on employers to ensure safe and harassment-free workplaces have become more onerous in recent years and the trend is consistent across Canada. Although Quebec is the first province to have anti-bullying legislation, courts have shown increasing willingness to hold employers liable for failing to prevent bullying and harassment. Employers across the country are well advised to take proactive steps to keep their workplaces free from bullying and violence.
For more information see:
•
Naismith v. London Film Productions Ltd.
, [1939] 1 All E.R. 794 (Eng. C.A.).
•
Stamos v. Annuity Research & Marketing Service Ltd.
, 2002 CarswellOnt 1600 (Ont. S.C.J.).
•
Sulz v. Canada
(Attorney General), 2006 CarswellBC 141 (B.C. S.C.).
•
Clark v. Canada,
1994 CarswellNat 306, 1994 CarswellNat 1481 (Fed. T.D.).
•
Toronto Transit Commission v. A.T.U.
, 2004 CarswellOnt 5165 (Ont. Arb. Bd.).
Colin G.M. Gibson is a partner with Harris & Company in Vancouver. He can be reached at cgibson@harrisco.com or (604) 891-2212.