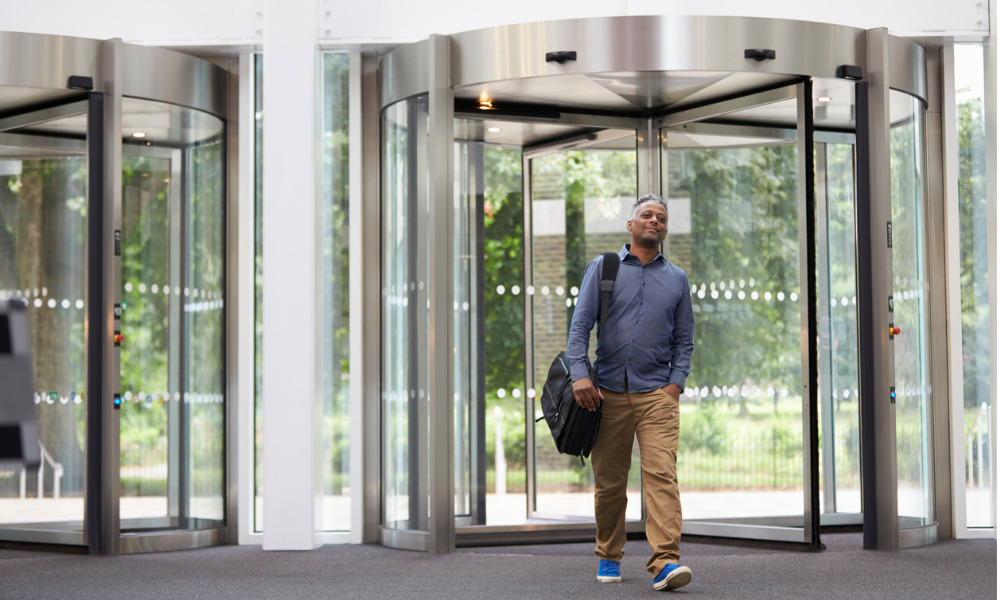 This instalment of You Make the Call involves an Ontario worker whose position became unavailable while he was on medical leave.
Michael Horgan, 63, was a warehouse manager with KRG Logistics, a freight transportation and warehousing company in Mississauga, Ont. He was hired in May 2003.
In 2015, Horgan was diagnosed with cancer and went on medical leave. Horgan spoke to KRG's vice-president outside of work in December 2016 and mentioned that his health was improving and he might be able to return to work soon. However, a few weeks later, the vice-president sent him a text message saying that KRG was experiencing financial difficulties and the warehouse would soon be closing, making Horgan's position no longer available.
On Aug. 7, 2017, Horgan's disability benefits were stopped because the insurer determined that he could perform sedentary work. This led to financial stress, as he had to resort to using his retirement savings and anxiety over not having a job at the age of 60. Horgan contacted KRG to say that he hadn't quit and KRG hadn't fired him, so he expected to receive severance pay. KRG told him it had checked with the Ontario Labour Board and it didn't owe him any severance, noting that it would "vigorously defend" any claim for severance.
Horgan heard from former co-workers that the warehouse remained open and his position had been filled by someone else. However, he wasn't given a termination letter, record of employment or termination pay. Eventually, the warehouse closed and operations were moved elsewhere.
In January 2018, Horgan's legal counsel sent a letter to KRG demanding wrongful dismissal damages and claiming KRG breached the Ontario Human Rights Code by failing to return him to work or accommodating his health needs. He claimed 15 months' salary in lieu of reasonable notice of termination plus compensation for loss of dignity.
You Make the Call
Was the worker discriminated against?
OR
Was accommodation of the worker not possible?
If you said the worker was discriminated against because of his disability, you're right. The tribunal noted that a protected ground under the Human Rights Code need only be a factor in the decision that adversely affected the applicant, not the primary reason. There was no question Horgan had a disability and suffered an adverse impact when his employment was effectively terminated when he was never returned to work, it said.
The tribunal also noted that it was unclear how long the warehouse was open and whether his position was available, but this wasn't necessary to determine the issue. It was clear that Horgan indicated that he was willing to return to work in December 2016 but was soon told "vaguely" that his position may no longer be available. After this, KRG provided no formal notice of termination or contact of any kind, said the tribunal.
In addition, the tribunal found that KRG didn't offer to return Horgan to work when he reached out after his disability benefits ended, despite the fact that he was cleared to work with medical restrictions in a sedentary position. Instead, the company "took an aggressive position and (incorrectly) maintained that KRG owed him nothing." In addition, KRG provided no evidence that the warehouse manager position had been eliminated or that there weren't any other jobs Horgan could perform.

"At no time while [Horgan] was on medical leave or after he was cleared to return to work did KRG ever explore whether [Horgan] could return to his own position, or any other position," said the tribunal. "They never turned their mind to whether [he] required accommodation."
Without a "rational non-discriminatory explanation" for refusing to return Horgan to work — which effectively terminated Horgan's employment — the tribunal found that KRG discriminated against Horgan because of disability. KRG was ordered to pay Horgan compensation for wage loss from the time he was able to return to work — when his disability benefits ended on Aug. 7, 2017 — to the date of the tribunal hearing on Oct. 2, 2019 — a period of 26 months, minus wages Horgan had earned with a lower-paying sedentary job he started in June 2018.
The tribunal also added $30,000 in damages as compensation for injury to Horgan's dignity, feelings and self-respect due to the financial stress, anxiety and discrimination he suffered. This put the total award at $134,234 plus interest.
For more information, see:
Horgan v. KRG Logistics Inc. a.k.a. GLOBAL3PL, Inc., 2019 HRTO 1624 (Ont. Human Rights Trib.).