How can an employer evaluate older workers' abilities for safety-sensitive positions?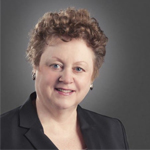 Question: If an employer with certain physical requirements for a safety-sensitive position is concerned about workers' abilities declining with age, how can it implement evaluations while avoiding age discrimination liability?
Answer: An employee who is more advanced in age may have a case of discrimination if he experiences adverse effects as a result of being unable to meet physical fitness requirements.
Canadian human rights legislation generally prohibits discrimination on the basis of age. An employer should therefore be prepared to consider potential measures to accommodate an employee who is unable to meet fitness requirements.
The duty to accommodate will only arise once grounds for accommodation are established.
This puts the onus on the employee to demonstrate a prima facie case of discrimination — proof he suffers from a disability or another prohibited ground, adverse treatment, and a connection between the prohibited ground and the adverse treatment.
Once established, the onus shifts to the employer to demonstrate the alleged discriminatory requirements were reasonable, taken in good faith, and he could not be accommodated without undue hardship.
An employer's physical fitness requirements will need to be specifically based on the actual requirements of the job. If the employer's requirements are based on the capabilities of the average 30-year-old, rather than the actual job requirements, an employer may be offside of human rights laws.
The Saskatchewan Court of Appeal recently considered physical fitness requirements in SGEU v. Saskatchewan (Environment). Although this case was heard in an arbitration, the takeaways from this case would apply both inside and outside the unionized workplace.
SGEU involved a group of firefighters referred as "Type 1" — required to meet rigorous fitness standards in order to maintain their employment and perform their tasks safely and efficiently.
At issue was a fitness test that used a "cut score" (a minimum time) within which prospective and existing employees had to complete a series of physical tests to qualify as a Type 1 firefighter.
The arbitrator concluded that the cut score was arbitrary and although the fitness test was a reasonable work requirement, there was no evidence justifying the use of the cut score.
The Court of Appeal agreed and cautioned that a timed fitness test based upon physical attributes runs the risk of being prima facie discriminatory.
Thus, a universally applied minimum standard may be viewed as arbitrary unless the employer has clear evidence that individuals who fail to meet the minimum time cannot perform their work safely and efficiently.
Just as standardized tests in school can be ineffective in determining a student's true abilities, standardized physical fitness tests can also be ineffective in assessing an employee's true capabilities.
A fitness evaluation specifically tailored to the requirements of the position will therefore be easier to justify than a standardized one.
For employees who cannot meet certain fitness requirements, the employer will need to consider whether the employee can be accommodated.
The employer will want to consider the employee's ability to contribute meaningfully to the workplace and business needs — the duty to accommodate does not require that the employer create an entirely new position.
The content of accommodation will ultimately depend on the specific workplace. However, common measures to facilitate participation in the workplace include the modification or reallocation of duties, a reduction in hours, or re-assignment.
It is also important to bear in mind the employer's duty is one of reasonable accommodation — perfection is not the standard.
Further, an employee has a shared duty to assist in the search for reasonable accommodation.
See SGEU v. Saskatchewan (Environment), 2018 CarswellSask 303 (Sask. C.A.).
Leah Schatz is a partner at MLT Aikins in Saskatoon. She can be reached at (306) 975-7144 or lschatz@mltaikins.com.