Avoiding giving evening, weekend and holiday shifts to employees with families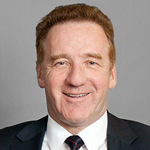 Question: If an employer has a practice of giving less desirable shifts (evenings, weekends and holidays) to single employees and avoids giving them to employees with families, is there a risk of discrimination against single employees?
Answer: Yes, the implementation of a practice distinguishing married from single employees presents a clear risk of discrimination. Marital status is a protected characteristic by every human rights code in Canada. Many provincial human rights codes — including Alberta, Saskatchewan, Ontario, Nova Scotia, Prince Edward Island and Newfoundland and Labrador — explicitly define marital status to include single employees.
In Geiger v. London Monenco Consultants Ltd., the court struck down an employer policy that provided an allowance to married employees to travel home to their families every three weeks on the grounds that it denied this benefit to single employees and, as a result, was discriminatory on the basis of marital status.
An employer bears the burden of demonstrating that being single is a bona fide occupational requirement for working the less desirable shifts. The Supreme Court articulated a three step approach to be followed in the analysis of when and how discriminatory standards will be justified.
The first step which presents the largest obstacle to scheduling employees for less desirable shifts, requires that the discriminatory policy is adopted for a purpose rationally connected to the performance of the job.
In Geiger the employer agreed that there was prima facie discrimination, but it argued that the practice of providing a travel allowance only to married employees was justified on the basis that married employees were far less likely to move to the remote job site without an ability to return home every three weeks at the company's expense. That argument did not prevail.
In the absence of a direct and substantial relationship between the qualification of being single and the abilities, qualities or attributes needed to perform the job tasks, a discriminatory measure, such as providing less desirable shifts to single employees cannot be justified. As noted in Geiger, "it is the employment or job function, and not extraneous or collateral circumstances" which must be argued in order to justify an otherwise prohibited qualification."
In any case of differential treatment of single employees on the basis that they are not married, employers must ask themselves: Is this standard absolutely necessary to the performance of the job?
For more information see:
•Geiger v. London Monenco Consultants Ltd., 1992 CarswellOnt 959 (Ont. C.A.).
Brian Johnston is a partner with Stewart McKelvey in Halifax. He can be reached at (902) 420-3374 or bjohnston@smss.com.