Asking applicant about employment history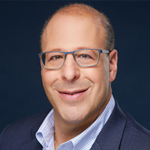 Question: Can a job applicant be asked in an interview if he has ever been terminated from a position? What kind of questions relating to employment history should be avoided?
Answer: The recruiting and interviewing process can be a tricky one, as there are many potential minefields. Most of these areas of concern, however, relate to human rights issues. Employers are prohibited from discriminating against applicants on the basis of various grounds set out in the applicable human rights legislation. In Ontario, for example, these include race, ancestry, place of origin, colour, ethnic origin, citizenship, creed, sex, sexual orientation, age, record of offences, marital status, same-sex partnership status, family status and handicap.
As a matter of practice, it is advisable for employers to refrain from asking any questions or eliciting any information that would reveal such characteristics. For example, there
is typically no reason to ask applicants to reveal their age, nationality or country of origin or religion. Similarly, employers should avoid asking questions regarding disabilities, at least until the decision to hire or not has been made. If the employer has decided to make an offer of employment and then becomes aware of a disability or other circumstance requiring accommodation, there will typically be a duty to accommodate to the point of undue hardship.
Generally speaking, however, there is nothing wrong with asking an applicant about her job history. Many resumés will raise questions regarding what transpired at the applicant's previous jobs, including whether she was dismissed and, if so, why. There is nothing wrong with asking such questions. Practically speaking, I would encourage those involved in the hiring process to adopt a realistic approach to the answers received and not immediately blacklist anyone that was fired from a previous position. However, prospective employers are entitled to such information, and as long as the questions do not infringe upon protected grounds, there is nothing preventing employers from asking about it.
Stuart Rudner is a partner in Miller Thomson LLP's Labour and Employment Group in Toronto. He can be reached at (416) 595-8672 or srudner@millerthomson.com.