Is nicotine on the same level as other drugs and alcohol?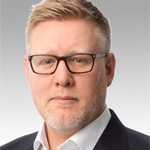 Question: When an employee is addicted to drugs or alcohol it can be considered a disability. Can an addiction to smoking be considered a disability requiring accommodation?
Answer: Although the question has not been recently addressed in case law, nicotine addiction has been found to be a disability requiring accommodation in the past. This finding was made in the context of a union grievance challenging a workplace policy that imposed a complete smoking ban everywhere on the employer's property.
In Cominco Ltd. v. United Steelworkers of America, Local 9705, the union did not object to the part of the policy that banned smoking indoors, conceding that environmental tobacco smoke posed health risks to both smokers and non-smokers in enclosed areas. However, it challenged the extension of the ban to outdoor areas. It contended that this aspect of the smoking ban unreasonably intruded on personal life choices, did not protect any legitimate employer interest and offended the prohibition against discrimination on the basis of disability in the British Columbia Human Rights Code. The union asked that affected employees be accommodated by rescinding the ban on outdoor smoking.
Although the arbitrator did not impose the solution proposed by the union, or any other form of accommodation, he did find that some of the Cominco workers were disabled for human rights purposes. The evidence before him indicated that nicotine was highly addictive and both nicotine addiction and withdrawal were addressed in the Diagnostic and Statistical Manual of Mental Disorders. While nicotine did not impair function to the same degree as alcohol or drugs, it did have long term disabling effects, including withdrawal symptoms that could significantly impair normal function.
The workers found to be disabled as defined by the code were those heavy smokers who experienced serious withdrawal due to their inability to smoke during the time they were required to stay on company property.
In reaching this conclusion, the arbitrator declined to follow McNeill v. Ontario (Ministry of the Solicitor General & Correctional Services, a 1998 decision involving a charter challenge by an inmate of a correctional institution to a smoking ban at the institution. The court held that nicotine addiction was not a disability under the equality provisions of the Charter of Rights and Freedoms.
Although noting that the cases did not raise identical issues because of the different legislation involved, the arbitrator identified several flaws in the court's decision. The court appeared to have found that nicotine addiction could not be a disability because of its temporary nature, despite the fact that many recognized disabilities were temporary and capable of being overcome. As well, the court had not had the benefit of expert medical evidence on the issue of nicotine addiction. Finally, it did not seriously address the concept of disability, suggesting instead that the inmate address the adverse effects of the smoking ban by staying out of trouble.
It is difficult to fault the arbitrator's analysis or his criticism of some of the reasoning in McNeill. However, the courts that have rejected nicotine addiction as a disability under the charter, including McNeill, R. v. Ample Annie's Itty Bitty Roadhouse, and Yellowknife (City) v. Denny, have done so on the basis that it does not interfere with a person's effective physical, social and psychological functioning in the same way as alcohol or narcotics addiction. This is a valid distinction that might hold sway in a human rights context in some future case.
It must also be remembered that proof of a disability alone does not trigger a duty to accommodate. Discrimination must first be found. In Cominco, the employer's policy was found to have discriminated against heavily addicted employees by forcing them to endure the daily effects of withdrawal and by exposing them to discipline, up to and including discharge, if they were unable to control their addiction. The sheer size of the employer's property prevented employees from getting away for smoke breaks during their shifts. Clearly, this set of facts would not be present in every case.
Because the arbitrator did not decide the issue of accommodation, it is not clear whether steps taken by the employer — smoking cessation programs provided to employees and spouses, nicotine replacement therapy and ongoing counselling — would have satisfied its obligations in the particular circumstances before the arbitrator. However, by analogy to other addiction-related disabilities, an employer might also have been required to tolerate relapses and absences and implement graduated return-to-work programs in individual cases to accommodate particular employees.
It is unlikely that the range of accommodations would include condonation of smoking in most working environments, given the statutory and regulatory bans that have been implemented in most jurisdictions, the rights of other workers to demand smoke-free workplaces and the interests of employers in promoting employee health.
For more information see:
• Cominco Ltd. v. USWA, Local 9705, 2000 CarswellBC 4681 (B.C. Arb.).
• McNeill v. Ontario (Ministry of the Solicitor General & Correctional Services, 1998 CarswellOnt 2309 (Ont. Gen. Div.).
• R. v. Ample Annie's Itty Bitty Roadhouse, 2001 CarswellOnt 6078 (Ont. C.J.).
• Yellowknife (City) v. Denny, 2004 CarswellNWT 15 (N.W.T. Terr. Ct.).
Tim Mitchell practices management-side labour and employment law at Norton Rose Fulbright's Calgary office. He can be reached at (403) 267-8225 or tim.mitchell@nortonrosefulbright.com.