When work runs out but a worker is off sick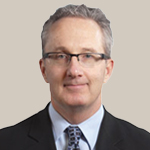 Question: We need to lay off some of our unionized staff due to lack of work. One of the affected employees is currently on medical leave. Can we lay her off along with the others, or do we need to wait until she returns from leave?
Answer: Generally speaking, arbitrators have found that employers cannot lay off unionized workers who are on medical leave, and must wait for the employee to recover before the layoff can take effect. The rationale is that an employee who is on sickness or disability leave has the right to maintain that status until he or she is medically fit to return to work.
Some arbitrators have ruled that where a collective agreement requires the employer to issue a specified amount of advance notice of layoff, the notice period can run while an employee is on medical leave, even though the layoff cannot be implemented until she recovers. However, employers should note that for the purposes of the individual and group termination provisions of their jurisdiction's employment standards legislation (if applicable to the situation), notice of layoff may not be effective if it coincides with a period when an employee is on medical leave. For example, section 67 of the British Columbia Employment Standards Act provides that a notice given to an employee under Part 8 of the Act has no effect if the notice period coincides with a period during which the employee is on annual vacation, leave, temporary layoff, strike or lockout or is unavailable for work due to a strike or lockout or medical reasons.
In Wolverine Tube (Canada) Inc. v. C.A.I.M.A.W., Local 4, the employer closed its plant and permanently laid off all employees in the union's bargaining unit, including those on long-term disability (LTD) leave. The employees who were off on LTD were able to maintain that status as long as they continued to meet the definition of disability under the LTD plan. The arbitrator ruled that as the LTD benefits had vested and were not tied to employment status, the layoffs were appropriate.
Before taking action in this area, employers should always review their collective agreements to determine whether they contain provisions that might affect the application of the normal arbitral principles. The collective agreement may also allow an employee to accumulate seniority while he or she is off on medical leave, which could have an impact on the order of layoff.

For more information see:

•Wolverine Tube (Canada) Inc. v. C.A.I.M.A.W., Local 4 (1991), 22 L.A.C. (4th) 62 (B.C. Arb. Bd.).


Colin G.M. Gibson is a partner with Harris and Company in Vancouver. He can be reached at (604) 891-2212 or cgibson@harrisco.com.