Worker started as independent contractor but was closely involved with employer's operations over 14 years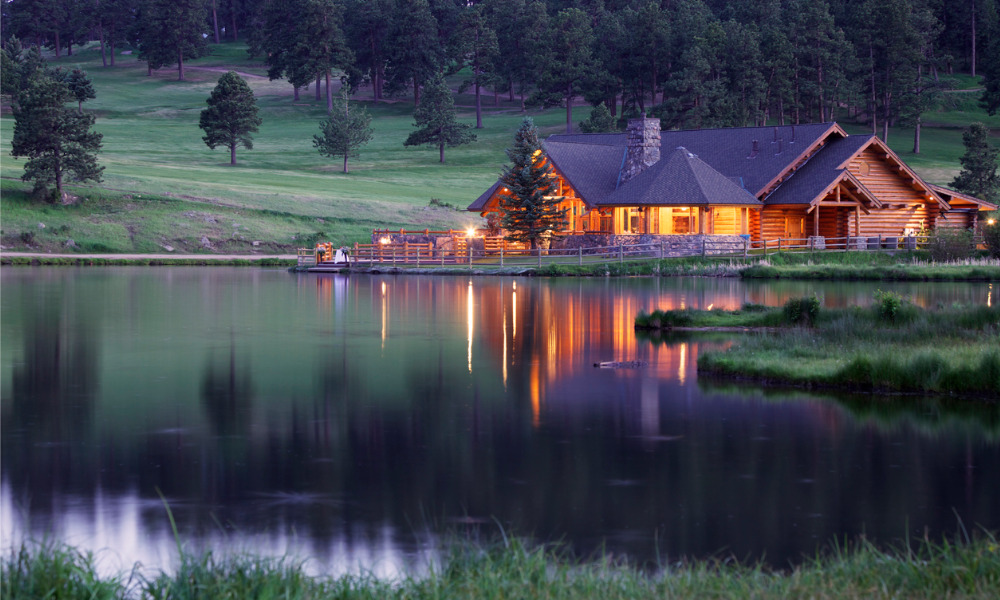 A British Columbia employer must pay a former independent contractor-turned-executive more than $180,000 for wrongful dismissal and bad behaviour leading to the dismissal.
Shannon Liebreich, 52, was hired by Farmers of North America (FNA), a Saskatoon-based business alliance of farmers dedicated to increase farm profitability, in 2002 as a part-time independent contractor. She held several different roles with FNA over time, including director of development for the Pacific Northwest, preferred supplier and program development manager, Southern Alberta territory manager and member service manager. She also held the titles of chief operating officer and business development manager for Agracity Services, a subsidiary of FNA, and information specialist for Farmers' Fertilizer Alliance, a limited partnership of FNA. At all times during her tenure with FNA and its subsidiaries, FNA paid her salary after Liebreich submitted invoices for the work she performed.
For the first while after her hiring, Liebreich worked limited hours in her part-time role, which worked for her as her son was ill and she needed to care for him. However, over time, her hours increased to the point where she was working full time. She reported to the CEO and director of FNA and was required to follow his instructions.
Liebreich was given paid vacation every year and used a cellphone and email system provided by FNA. FNA also reimbursed her travel expenses and paid her for overtime hours spent on special projects.
During her time with FNA, Liebreich prepared press releases and did interviews with the media, leading to her becoming the public face of the alliance. She developed business plans, prepared budgets and became a top salesperson.
In 2011, Liebreich took over the Alberta sales territory and developed a program to enhance member relations with a fishing trip at a lodge. Members paid their own way, but Liebreich arranged for entertainment and hosted it on behalf of FNA. The trip became popular with members, but, in 2015, the CEO insisted Liebreich book the time on the trip as vacation time.
At times, Liebreich was reduced back to part-time hours or her invoices weren't paid when FNA suffered a financial setback — wages were considered a discretionary expense. In 2015, FNA was having financial trouble, so the CEO wanted to make Liebreich an employee. Liebreich responded with the salary she would want as an employee and a requirement that she be paid amounts still owing on invoices for special projects and vacation pay, but FNA couldn't meet her demands.
However, in May 2015, Liebreich negotiated with her immediate superior and agreed to a contract with a lower salary plus past amounts owing to her, with some of it deferred. She was also given an employee handbook that contained a confidentiality clause and a conflict of interest clause.
By June 2016, FNA was still experiencing financial trouble and Liebreich was still owed money from her time as an independent contractor. The CEO wanted to cut her to part-time status, but Liebreich was already performing additional duties because of staff cuts.
Argument over new contract
On June 20, Liebreich had a contentious telephone conversation with FNA's CEO. Afterwards, the CEO texted her saying that, based on the fact she had hung up, he was assuming she was resigning from her position but wanted to discuss a new contract. Liebreich responded with a lengthy email stating that she did not resign but needed a new contract to reflect her new role. She requested a new contract for review or a termination letter outlining the reasons for dismissal.
The CEO replied that a formal contract "will only occur after we have a discussion. If you do not call me to discuss, I will take that you have abandoned your job."
On July 14, FNA offered Liebreich a revised contract for half-time independent work with reduced vacation time, running until November 2016. The contract came with a new job description as business development director and COO for Agracity Services and the stated expectation that it would revert to full-time after November "when cash flows improved."
Liebreich wasn't happy with the reduced vacation, especially since FNA hadn't honoured time off she had planned in February 2016 due to financial struggles. She applied again for time in July and her boss approved it, but when the time came, the CEO denied it had been approved and said she was abandoning her position.
While she was on vacation, Liebreich continued to answer calls and emails. However, on July 28, the CEO cut off her email and told her to call him the next day. They were unable to connect and Liebreich believed he was still trying to get her to accept a part-time contract.
The CEO maintained that Liebreich had abandoned her position and, on Aug. 4, she received two letters of termination — one from FNA and one from AgServe, another subsidiary of FNA for which Liebreich had been serving as acting COO. The FNA letter stated that she had abandoned her position and the AgServe letter gave the reason for termination as "breach of duty, serious wilful misconduct, and unsatisfactory performance." FNA deducted three vacation days from her final paycheque for the members fishing trip she had taken shortly before she went on vacation.
Liebreich sued for wrongful dismissal, claiming damages equal to between 15 and 18 months' notice plus punitive damages. FNA countered that she was an independent contractor and not entitled to wrongful dismissal damages.
The B.C. Supreme Court found that there was no doubt Liebreich became an employee of FNA in May 2015 since she entered into an employment contract at that time. Before that, she was supposedly an independent contractor.
However, from 2002 to 2015, FNA controlled Liebreich's work, schedule and wages, including vacation pay and banked overtime. Although she may have officially been an independent contractor, she was "economically dependent on FNA" during those years, said the court. In addition, other than a brief period in 2004-2005, Liebreich worked exclusively for FNA and its subsidiaries, including being part of the senior management team and serving as its public face.
The court noted that, other than an FNA cellphone, Liebreich didn't use any other equipment or tools to do her job — she used her own laptop computer, although she also had an FNA email address. She also didn't benefit directly in the success or share liability for FNA's financial failure.
'Employment-like relationship'
The court found that the evidence indicated Liebreich was in an "employment-like relationship" with FNA from 2002 to 2015 and any reasonable notice entitlement should be calculated based on the entire length of her service with FNA.
The court also found no evidence of wilful misconduct or poor performance by Liebreich. Her communications may be been "sharply worded" but not insubordinate, and most of the time she was enforcing her legal rights in the face of the CEO's bullying and attempts to cut her pay, said the court. FNA had also never informed her that her employment was in jeopardy and she had never received a negative performance review or warnings about her performance.
The court pointed out that the vacation Liebreich took in July 2016 had been approved by her direct superior and several other employees took vacation at the same time, indicating it wasn't a problem for FNA to be short-staffed during that time period.
The court determined FNA did not have just cause to terminate Liebreich's employment. Since Liebreich was 49 years old with 14 years of service at the time of her dismissal and held several positions with authority and responsibilty as "an integral part of FNA and several of its affiliates," the court ruled a notice period of 15 months was appropriate. Since Liebreich found comparable employment 8.5 months after her dismissal, FNA was ordered to pay 8.5 months' pay in lieu of notice plus benefits and $15,000 in punitive damages for the CEO's bullying behaviour and attempt to fabricate just cause. In addition, the court awarded $1,500 in special damages because the CEO "was egregiously reckless in pursuing meritless claims regarding serious allegations of dishonesty... all of which go to the core of Ms. Liebreich's personal integrity."
In total, FNA was ordered to pay Liebreich $184,983.33.
For more information, see:
• 
Liebreich v. Farmers of North America, 2019 BCSC 1074 (B.C. S.C.).