Carrying over existing provision to new job within company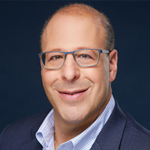 Question: If an employee is given a new employment agreement with a change in position, will it suffice to say the termination provision in the previous agreement continues to apply or should it be repeated in the new agreement?
Answer: Your question assumes that the termination provisions in the previous agreement are effective, which is something that should be confirmed with an employment lawyer. In many cases, employees have employment agreements that are either entirely unenforceable or contain a termination clause that is ineffective. The best way to fix that is to put a proper contract and termination clause in place when there is a promotion, salary increase or anything new being offered to the employee. The key is to document the fact that it is truly a quid pro quo: The employee will only receive the promotion, pay increase or other consideration if they accept the terms and conditions in the new agreement.
If the existing agreement is otherwise good and the termination clause therein is effective, then my usual approach is to simply document the change and confirm that, aside from those terms that are changing, such as title or compensation, all of the terms and conditions set out in the previous agreement remain in force. The employee should sign off to confirm their understanding and agreement.
It is also helpful to include clauses in employment agreements that provide that in the event of changes to specific terms in the future, the remaining terms and conditions will remain in force. You can then confirm that at the time of any changes.
Stuart Rudner is the founder of Rudner Law, an employment law firm in Markham, Ont. He can be reached at stuart@rudnerlaw.ca or (416) 864-8500.