Digitizing paper documents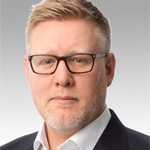 Question: Our U.S. parent company has decided to scan and digitize all HR documents pertaining to our Canadian branch. Is it true that if a document is scanned, the original must be destroyed and the scan becomes the original? If not, what can the company do with the originals?
Answer: Legislation governing the creation and use of electronic documents exists in almost all Canadian jurisdictions (the Electronic Transactions Act in Alberta, B.C. and New Brunswick; Electronic Commerce Act in Ontario, Newfoundland and Labrador, Nova Scotia, Prince Edward Island, Nunavut and Yukon Territories; Electronic Commerce and Information Act in Manitoba; Electronic Information and Documents Act in Saskatchewan; An Act to establish a legal framework for information technology, in Quebec). The federal provisions are found in Part 2 of the Personal Information Protection and Electronic Documents Act.
Broadly speaking, the legislation accords electronic documentation the same status as hard copy documentation under certain circumstances and subject to specified conditions. The legislation enables, but does not compel, the use of electronic documentation. It does not indicate a paper document scanned into electronic form loses its character as an original document, nor does it mandate or authorize the destruction of the original paper copy.
There are generally exceptions to its application, with wills, title documents, powers of attorney, trust documents and the like often excluded from provisions which extend functional equivalency to documents in written and electronic form. The legislation also typically excepts from its operation laws original (written) documentation or those which prohibit or require the use of some specific format. Special provisions apply to the carriage of goods.
The legislation is relatively consistent from jurisdiction to jurisdiction, having its origin in Uniform Electronic Commerce Act adopted by the Uniform Law Conference of Canada in 1999. However, there are enough distinctions in the legislation enacted in the individual jurisdictions to necessitate a careful examination of the relevant legislation governing a particular operation before any action is taken with respect to the original HR documents.
Provisions governing the use and retention of original documentation are found in a number of different statutes and regulations. Evidence Acts and privacy legislation are two such examples. Employment records are also among the categories of documentation that are likely to be affected.
In Alberta, the Electronic Transactions Act General Regulation – provides that the act does not apply to any information or records arising from, related to or connected with an employee employer relationship. It specifically mentions employment information and records of employment to be maintained by an employer under the Employment Standards Code or under any other enactment; information or records related to the terms and conditions of employment, including a contract of employment; information or records related to or created in the course of carrying out the duties, functions and other job related activities of an employee; information or records related to the assignment of duties, functions and other job related activities of employment by an employer; and information or records related to the internal operations of an employer.
The question whether, in what form and for how long documentation should be retained is a complex one. It should only be answered in the context of a comprehensive documentation retention policy adopted after consideration of relevant rules of court, legislation and regulations affecting the industry in which the business operates and the specific circumstances, needs, rights and obligations of the particular business.
Tim Mitchell is a partner with Armstrong Management Lawyers in Calgary who practices employment and labour law. He can be reached at T.Mitchell@amllawyers.com.