If supervisors help out on a regular basis, are they entitled to overtime pay?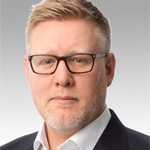 Question: If a manager fills in for sick employees on a regular basis and performs their jobs while filling in, is the manager entitled to overtime pay?
Answer: An employee's entitlement to overtime pay is governed by provincial employment standards legislation, which generally provides that a manager or supervisor is overtime-exempt, meaning they are not entitled to overtime pay, so long as the manager's primary duties are managerial in nature.
Each province has a similar but distinct set of criteria to determine if an employee's duties are managerial in nature (such as the ability to discipline or terminate staff).
There is no set amount of time that an overtime-exempt individual must work her primary duties to retain overtime exempt status. In many managerial positions, it is common for managers to complete some duties that are not normally considered "managerial."
This often occurs when overtime-eligible employees are unexpectedly absent.
Where occasional assistance on these types of tasks is required, a manager's overtime-exempt status would not change.
However, there are cases where managers would become eligible for overtime pay.
For example, in Glendale Golf and Country Club Ltd. v. Sanago, an executive chef who was hired into what was intended to be an entirely managerial and supervisory role was entitled to almost $10,000 of overtime pay for the weeks where his non-managerial and non-supervisory tasks took up more than 50 per cent of his working time.
The Ontario Labour Board explained that the managerial exemption from overtime can apply even if the employee sometimes performs non-managerial or non-supervisory work, as long as the "essential character" of the work remains managerial or supervisory.
The fact that the executive chef performed line-cooking duties did not alter the character of his position. It was the frequency of performing line-cooking duties that made the chef eligible for overtime.
As a general proposition, a company's manager may perform non-managerial tasks and still be exempt from overtime, provided that such tasks are only performed on an irregular or exceptional basis.
If a manager is filling in on a "regular basis" which results in her principal or primary duties shifting from managerial duties to employee duties, then the manager may be eligible for overtime.
Employers should actively monitor the tasks managers and supervisors perform while at work.
For weeks when a manager's managerial activities account for less than half of the hours spent at work, he should likely be paid overtime.
In addition, employers should be cautious and ensure that non-managerial and non-supervisory tasks are only performed by managers on an irregular basis to avoid becoming liable for overtime pay.
For more information, see:
•Glendale Golf and Country Club Ltd. v. Sanago, 2009 CarswellOnt 12591 (Ont. Lab. Rel. Bd.).
Tim Mitchell practises management-side labour and employment law at McLennan Ross in Calgary. He can be reached at (403) 303-1791 or tmitchell@mross.com. For more information, visit www.mross.com.