Fill-in employee promoted to supervisor of employee returning from maternity leave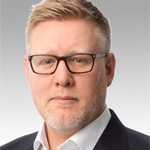 Question: Would it be considered constructive dismissal if the person hired to replace someone while on maternity leave was subsequently hired to be her boss upon her return?

Answer: A constructive dismissal occurs when an employer makes a unilateral and fundamental change to a term or condition of an employment contract without providing reasonable notice of that change to the employee.

For a particular change to amount to a constructive dismissal, the change must relate to a term of the employee's contract of employment. Generally speaking, it would be rare for a contract of employment to have, as one of its terms, a requirement that an employee not be supervised by a specific individual or by a younger or less experienced person. Accordingly, it is highly unlikely the employee could establish a breach of her employment contract because the employee has come under the supervision of a more recent hire.

The fact an employee might find it personally intolerable to work for the replacement employee is insufficient grounds for treating the change as a dismissal. The test for a constructive dismissal requires assessment of the change on an objective basis — how a reasonable person in the circumstances would regard the change. Constructive dismissal requires proof of more than injured feelings or resentment of an operational decision.

That said, it is possible constructive dismissal could be established if the effect of the hiring of the replacement was to impose an additional layer of supervision on the returning employee. Effective demotion of an employee could be considered a fundamental change to contractual terms in an appropriate case — and a potential breach of employment standards legislation governing rights of employees returning from maternity leave. Again, the facts of the specific case would have to be assessed to determine whether the change brought about a reduction in the employee's authority, job status and prestige and, if so, if the reduction was of such a nature as to indicate the employer no longer intended to be bound by the employee's contract of employment.

Tim Mitchell is a partner with Laird Armstrong in Calgary who practices employment and labour law. He can be reached at t.mitchell@lairdarmstrong.com or (403) 233-0050.