All jurisdictions have some exemptions but the approach varies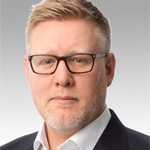 Question: Our organization is federally funded and on a reserve. Is there a difference between federal and provincial jurisdiction for overtime exemptions? Our organization uses time for time across the board for staff, including management, with the understanding the time is to be taken off within the pay period and/or the next payroll depending on the timing of incurring the overtime.
Answer: All jurisdictions exempt some employees or groups of employees from the requirement to pay overtime. However, the various statutes take different approaches. For organizations under federal jurisdiction, the Canada Labour Code exempts employees who are managers, superintendents or exercise management functions from the standard hours of work and overtime provisions. The code also contemplates the adoption of regulations that may exempt members of designated professions from the application of those provisions. Currently, the exempted professions are the architectural, dental, engineering, legal and medical professions.
Assuming the organization above is governed by federal legislation, the current practice would be permissible only with respect to management staff. Employees governed by the code would be entitled to claim pay for at least 1.5 times their wages.
It is essential to ascertain which legislation actually does govern the organization. Failure to comply with mandatory employment standards can have a number of negative consequences, ranging from employment standards complaints involving single individuals to class actions in civil courts for recovery of millions of dollars in unpaid overtime. Several employers, including CIBC, ScotiaBank, CN Rail and KPMG, have been recent targets of such actions. Although it is still uncertain whether the plaintiffs will be permitted to proceed with their class actions, the prospect of massive judgments or settlements — as occurred in the KPMG action — should give pause to any employer not in strict compliance with the statutory requirements.
The determination as to which statute will apply is not necessarily an easy one. The fact an organization receives federal funding and is located on a reserve does not necessarily mean it is subject to federal jurisdiction for employment purposes. Federal jurisdiction over employment is exceptional; for businesses located in a Canadian province, the Canada Labour Code applies only if the employment is in or in connection with the operation of a federal work, undertaking or business.
The Supreme Court of Canada in Four B Manufacturing Ltd. v. U.G.W., provided guidance on how this issue is determined. It ruled a shoe manufacturing plant on a reserve came under provincial jurisdiction, saying the location, ownership by First Nations people nor federal subsidies affected the "operational nature of that business."
The employees of the plant were held to be governed by Ontario labour legislation.
Notably, the decision of the Supreme Court was a majority decision — three of the judges would have found the business was federally regulated. The issue continues to be a complex one, requiring consideration of a variety of factors. It is recommended that legal assistance be sought in determining which jurisdiction's legislation regulates overtime and overtime pay.
Tim Mitchell is a partner with Laird Armstrong in Calgary who practices employment and labour law. He can be reached at t.mitchell@lairdarmstrong.com or (403) 233-0050.