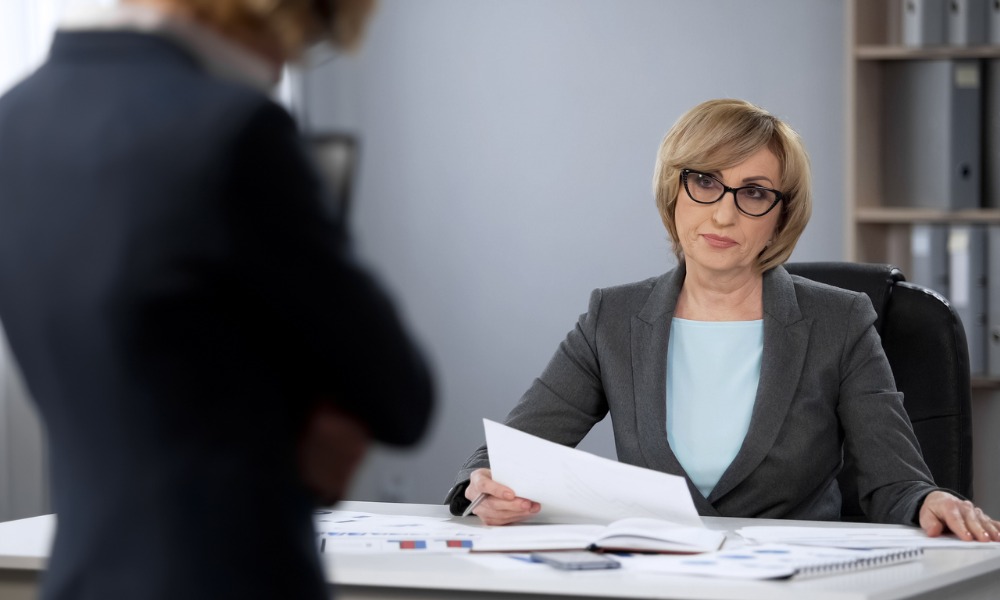 This edition of You Make the Call features an employee with a past brain injury who failed to meet his employer's expectations.
Paul Campbell was hired by the Canadian Imperial Bank of Commerce (CIBC) in February 2001 to be a customer associate. Fourteen years earlier, Campbell had suffered a traumatic brain injury in a car accident that affected the way he learned things. He was able to recover, go to university and join the workforce, to the point where he didn't request accommodation because he didn't think he had a disability.
Some time later, CIBC changed his job title to personal banking representative (PBR), but his duties remained the same — serving clients with product solutions and advice. His evaluations were generally satisfactory, with his sales scores better than his call quality scores.
In 2009, Campbell's evaluation scores dipped as he usually refused to use the agent support tool (AST) that set out the steps to validate the identity of clients on the phone. He also often used unprofessional language with clients and failed to properly validate their identities. This led to a warning for unprofessional service.
On May 21, 2010, Campbell received a disciplinary letter for unprofessional language on a call and providing a client with his personal email address. He initially didn't see a problem as it was a fake email, but he later acknowledged that he had "made a mistake with that one."
However, Campbell gave his email address out again in January 2012 during a call with a client in which he discussed several personal topics. He said it probably wasn't appropriate, but he didn't have "bad intentions" and was trying to make a sale.
CIBC became concerned that Campbell's head injury-related issues were worsening. Campbell agreed to undergo a neuropsychological assessment in April 2012, which determined he had some impairment "in his attention and concentration, regulation of impulsivity, memory and speech." The assessment report indicated he was better at tasks that were more verbal instead of "hands-on" tasks. The report recommended occupational therapy and psychological support along with routine interventions to help with his memory.
CIBC followed the report's recommendations and provided Campbell with a headset covering both ears to help with concentration, regular feedback on his calls, repetition of procedures and the removal of sales from his calls.
Campbell's performance improved at first, but it fell off again when sales were integrated into his calls. An assessment in November 2012 found Campbell had returned to engaging in inappropriate conversations with clients while also disturbing colleagues with questions instead of finding them in the AST. CIBC lowered his sales targets as a form of accommodation.
Over the next few months, Campbell received warnings for spending too much time on non-work-related conversations with customers and using his cellphone at his desk. CIBC continued to provide coaching and feedback.
On Oct. 1, 2013, Campbell made a comment to a client that led to a complaint. CIBC had been increasingly concerned about the reputational and legal risk his comments created and was receiving feedback from other employees who had to take his "escalated calls." When asked about his comment, Campbell said it was a joke but he didn't consider it to be funny.
After another assessment, management told him it wasn't working out and they wanted to help him find other work with CIBC. On Jan. 15, 2014, CIBC terminated Campbell's employment effective Feb. 12 so he could use the four weeks to look for another job. CIBC provided him with 36 weeks' pay in lieu of notice, external outplacement support for up to two months and a training allowance.
YOU MAKE THE CALL
Was the termination legitimate?
OR
Was the termination discriminatory?
IF YOU SAID the termination was legitimate, you're right. The tribunal found that while the neuropsychological assessment mentioned that Campbell had some impairment to regulating his impulsivity, there was no medical evidence presented that directly linked his disability to "non-wilful spontaneous comments" or any in-ability to learn new things. In addition, Camp-bell usually felt that his conversations with cli-ents helped him sell products, so he didn't regret them. He usually improved his behaviour after being warned, before reverting "to his perferred way of doing business in order to build rapport with customers," said the tribunal.
The tribunal noted that CIBC provided coaching and reminders of CIBC's policies and procedures along with warnings when his con-duct on calls became unprofessional. It also "worked diligently to ensure the accommoda-tion plan was implemented as recommended" by Campbell's doctors. However, despite the accommodations, Campbell continue to show the same problematic behaviours that he had throughout his employment, the tribunal said.
With no evidence that Campbell's disability prevented him from being able to comply with CIBC's accommodation plan or coaching, the tribunal found CIBC terminated his employ-ment "for legitimate business reasons follow-ing misconduct and poor performance that had been recurring throughout his employment."
For more information, see:
• Paul Campbell v. Canadian Imperial Bank of Commerce, 2019 CHRT 13 (Can. Human Rights Trib.).