Employers must account for the effects of past misconduct on existing employees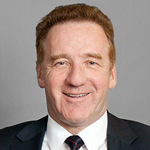 Question: If an employee is terminated for harassing another employee and years later the harasser applies for a job with the same employer, does the employer have to consult with the victim before rehiring the harasser?
Answer: Employers do not have to consult with the victim, but consultation would help to mitigate a substantial risk of being found liable for constructive dismissal by re-hiring the harasser.
The recent Colistro v. Tbaytel Ontario Court of Appeal decision centered on a mid-sized company's decision to re-hire an executive who had been dismissed for sexual harassment a decade prior. The court held that the single act of re-hiring the harasser constituted constructive dismissal of his former victim, despite attempts made by the company to accommodate the victim and the significant intervening time between the harasser's termination and re-hire.
The court noted that constructive dismissal can occur in two ways:
• An express or implied term of the employment contract is breached and it is determined to be sufficiently serious.
• The employer's conduct more generally shows an intention not to be bound by the contract making continued employment intolerable.
On the facts of Colistro, the Court found the second type of constructive dismissal had occurred. It is noteworthy that the particular victim had been diagnosed with post-traumatic stress disorder and, due to the re-hire, was medically unable to work.
As with every constructive dismissal case, Colistro was a fact-specific decision. At a conceptual level, however, the decision likely signals an increasingly liberal application of the constructive dismissal test going forward. It serves as a warning for employers that, in the wake of the #MeToo era, employers need to be mindful that they have an obligation to ensure a harassment-free workplace not only at the investigative and policy-enforcement stage, but during the hiring process as well.
---
For more information see:
• Colistro v. Tbaytel, 2019 ONCA 197 (Ont. C.A.).
Brian Johnston, Q.C., is a partner with Stewart McKelvey in Halifax. He can be reached at (902) 420-3374 or [email protected]