Is it different if a non-employee is injured?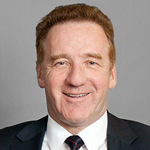 Question: What are the reporting standards for workplace injuries? Do they vary in different jurisdictions across Canada? Is there a difference depending on whether it is an employee or a nonemployee that is injured?
Answer: Throughout Canada, employers are required to report employee workplace injuries to the appropriate workers' compensation board within a time frame prescribed by the applicable legislation.
The type of workplace injury, triggering the reporting obligation, varies from jurisdiction to jurisdiction. In Alberta, the employer is only required to report a workplace accident if the accident "disables or is likely to disable the worker for more than the day of the accident." In Nova Scotia, the employer is required to report an accident "as may entitle a worker to compensation… within five business days of becoming aware of the occurrence of the accident." In Ontario, the employer "shall notify the board within the three days after learning of an accident…if the accident necessitates health care or results in the worker not being able to earn full wages."
Similarly, there are reporting obligations under occupational health and safety legislation. What constitutes an injury requiring reporting is variously defined, as are the reporting time lines. For example, in New Brunswick, immediate reporting is required where a worker is injured in "a manner that causes, or may cause, a fatality, loss of limb or occupational disease, or that requires or may require hospitalization." By contrast, in Prince Edward Island the employer must provide notice of an accident "in which a worker is seriously injured in a manner which causes or may cause a fatality, suffers a loss of limb, unconsciousness" within 24 hours of the accident.
In every jurisdiction, the distinction as to whether the injured person is an employee or not is important. Workers' compensation boards do not require accident reporting for injuries to nonemployees.
However, occupational health and safety legislation in a number of jurisdictions — Alberta, Ontario, Quebec, Nova Scotia, Newfoundland and Labrador and federally — requires reporting of accidents that injure nonworkers as well.
Reporting standards vary from jurisdiction to jurisdiction, so it is important for employers to be familiar with the specific reporting obligations in each jurisdiction where they carry on business.
For more information see:
•Watson v. Summar Foods Ltd., 2006 CarswellOnt 7062 (Ont. S.C.J.).
•U.A.W. v. O.P.E.I.U., Local 343, 1978 CarswellOnt 829, (Ont. Arb. Bd.).
Brian Johnston is a partner with Stewart McKelvey in Halifax. He can be reached at (902) 420-3374 or bjohnston@smss.com.