Right to access information about self retained by an organization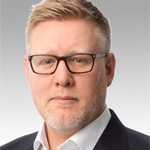 Question: If a dismissed employee signed a release and confidentiality agreement and was represented by his lawyer, does the employer have to give the ex-employee a copy of his personnel file? If so, does the whole file have to be turned over?
Answer: It is sound human resources practice to provide an employee or former employee with access to her employee file on request. The most straightforward reason for this is that it accords with an employer's duties under privacy legislation. A person has the right to access personal information about herself retained by an organization.
Within the federal sphere, privacy legislation provides fulsome rights of access to personal information. In Alberta, employees under both the Freedom of Information and Protection of Privacy Act (public sphere — FOIP) and the Personal Information Protection Act (private sphere —PIPA) likewise have the right to view personal information collected about them.
The second question is an important one, since not everything in the file must be turned over. The employee's rights of access are subject to certain exceptions and some personal information may — and sometimes must — be withheld. If disclosing it would constitute an unreasonable invasion of another person's privacy, the information must be withheld. Other notable grounds for severing information from the file before it is handed over include confidential information of a commercial nature or information harmful to business interests of a third party, protected by legal privilege, collected by a mediator or arbitrator or for an investigation or legal proceeding.
FOIP protects from disclosure an employment evaluation provided in confidence or by a peer, subordinate or client. This type of information can also arguably be withheld under PIPA as disclosure which might result in information of its type no longer being provided to the organization. An employer must mind its obligations under the applicable legislation with respect to any additional information that must be provided, such as whether it possesses a record, whether all or only part of the record is being provided or if access is refused, and where, when, and how access will be given.
If the relationship with the former employee is not beyond repair, it may be helpful to ask which information she is looking for or the reason for the request. The fact the employee was represented and signed a release should probably be treated as a red herring except insofar as a properly drafted release will protect the employer from a subsequent claim. Rather than wage an argument over whether the matter is settled and over with, or force the employee to apply under the formal legislative process, it will usually be simpler and less onerous to honour the request, subject to the severing of information permitted by the applicable statute.
Tim Mitchell is a partner with Armstrong Mitchell Lawyers in Calgary who practices employment and labour law. He can be reached at T.Mitchell@amllawyers.com.