Moving to a different franchise location and continuance of employment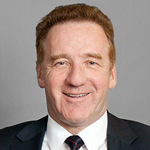 Question: If an employee transfers to a new franchise location with a different owner, is the employee's service time carried over?
Answer: When it comes to assessing reasonable notice under Canadian employment law, the "employer" is not the franchise — it's the franchise owner. If an employee transfers from one franchised location to another, the law does not impute the employee's service from the first location to the second.
However, this does not necessarily mean that the employee's time spent at the first location is meaningless. In the context of a transfer, past service is relevant if it is acknowledged by a new employer, or if the employee in question was induced to leave one workplace for another. While the nature of a franchise can be conducive to these situations occurring, they can take place in any workplace, franchised or not.
The recent Ontario Court of Appeal decision in Brake v. PJ-M2R Restaurant Inc. is a good example of a franchised employer owing increased reasonable notice to an employee whose past service at another location had been acknowledged. The case involved the dismissal of an employee who moved from a Corner Brook, NL, McDonald's location to a Kanata, Ont., location after seven years. From the outset of the employee's tenure in Kanata, she was treated as if she had seven years' experience at the new location. Ultimately, upon termination after another 13 years at Kanata, the seven prior-acknowledged years counted towards reasonable notice, when she was awarded 20 months' notice.
While any employer can choose to acknowledge past service, it may be more common in franchised workplaces because of the transferability of job-related skills and the similarity in workplace structure. The Brake decision highlights potential repercussions in doing so.
Similar repercussions can result from inducing an employee to transfer workplaces. This occurs with sought-after employees both inside and outside the context of a franchise. However, as the Ontario Superior Court pointed out in the well-known Jackson v. Makeup Lab Inc. decision, inducement is more likely to be found when an employee's position with an inducer is the same as it was with the inducee. The similarities in workplace structures within a franchise increase the likelihood that when an employee is recruited to a new location, her job description will remain constant. Franchised employers should exercise caution when recruiting employees from within the franchise "umbrella."
The take-away for employers should be that, when it comes to reasonable notice for transfers, franchised workplaces may be different from non-franchised in fact, but not in law. This is unlikely to change. Even the U.S. "Joint Employment" movement — which sought to have all workplaces under a given franchised umbrella declared joint employers — has been nixed by a 2018 appeal decision (Browning-Ferris Industries Inc. v. National Labor Relations Board). In Canada, nothing of the sort has gotten off the ground.
---
For more information see:
• Brake v. PJ-M2R Restaurant Inc. 2017 ONCA 402 (Ont. C.A.).
• Jackson v. Makeup Lab Inc, [1989] O.J. No. 1465 (Ont. H.C.).
• Browning-Ferris Industries Inc. v. National Labor Relations Board, No. 16-1028 (D.C. Cir. 2018 - U.S.)