Can employers force employees to take vacation days rather than carry them over or cash them in?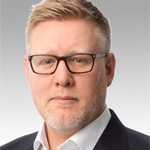 Question: If vacation accrued during one year has not been used, does it have to be carried over to the next year or can the employer forfeit it? If carried over, is there a maximum amount of vacation time an employee can carry over from one year to the next? Can the employer reject a request to forego vacation time and cash it in? If the employer's HR policy does not allow the vacation time to be cashed in, is there any alternative for the employee other than using it as leave?

Answer: The question whether accrued vacation can or must be carried over may be dealt with in a number of different ways. Typically, federal and provincial employment standards legislation will regulate at least some aspects of vacation usage. Statutes and regulations applicable to particular forms of employment (such as public service employment) may contain different provisions applicable to that type of employment.

Few of the employment standards statutes expressly deal with the subject of vacation carry-over. In fact, most require a minimum amount of annual vacation be actually given. This is consistent with the policy underlying the employment standards vacation provisions—employees should be guaranteed and encouraged to take some time away from the workplace each year. If an employer does not permit or require that minimum vacation be taken, it may be that an employee would have a claim for unpaid wages under the applicable employment standards legislation, depending upon the particular circumstances and subject to any time limitation on the pursuit of such claims. However, in the absence of a statutory provision permitting vacation carry-over, there is no requirement for an employer to allow employees to bank unused vacation and use it later.

Employees may be permitted to carry-over vacation by express or implied terms of the contract of employment. Employers will frequently have a vacation policy which permits but typically limits the number of days that can be carried over, specifies conditions under which carryover is permitted and/or requires the employee to obtain advance approval.

Again, in the absence of a statutory or contractual obligation, an employer would be entitled to reject an employee's request to forgo vacation in exchange for a cash payout. A few jurisdictions expressly permit cash payouts of accrued vacation. The Saskatchewan Labour Standards Act authorizes an employer and employee to agree in writing that the employee will forgo her annual vacation. However, that option is available only in the event of a "shortage of labour." In addition, the agreement must be filed with the director of labour standards to be effective. The Ontario Employment Standards Act permits an employee to forgo earned vacation, but only if the director of employment standards approves and the employer agrees.

In jurisdictions where the statute does not deal with unused vacation, an agreement to pay out accrued vacation as cash would have to survive the scrutiny of the employment standards department. Unless such an agreement was judged to be more advantageous than the rights under the employment standards statute, the agreement would likely be rendered void as an attempt to contract out of the protections of the legislation. An employee has succeeded in claiming damages for unused vacation in at least one case. In Macdonald v. Wajax Industries Ltd., a dismissed employee recovered over $175,000 in damages reflecting unused vacation time. For the more than 30 years he had been employed prior to the elimination of his position through restructuring, the employee had been effectively prevented from taking vacation due to the demands of his job. The court concluded the employer had largely ignored its formal policy against accrual with respect to its senior employees and thus had implicitly agreed to the carry-over.

It is more likely there would be no recourse if an employer had a clear policy against carry-over and the employee was not prevented in any way from taking vacation. See Macdonald v. Wajax Industries Ltd., [1999] B.C.J. No. 2441.

Tim Mitchell is a partner with Laird Armstrong in Calgary who practices employment and labour law. He can be reached at t.mitchell@lairdarmstrong.com or (403) 233-0050.