Length of time to store records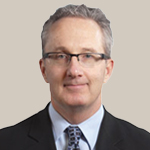 Question: How long are employers required by law to retain employment records? Is it good practice to retain some types of records for a longer period??
Answer: Rules regarding the retention of employment records are found in the employment standards and privacy statutes applicable to the jurisdiction and sector (public or private) in which the employer operates.
Minimum retention periods under employment standards legislation differ by jurisdiction, and by type of information. Some jurisdictions require only payroll records to be retained (B.C., Prince Edward Island, New Brunswick), while others have additional requirements and provide specific details of the information that must be retained (Alberta, Saskatchewan, Ontario). The minimum retention periods range from two to five years. Also, whether the clock starts when the information is gathered or when the employment relationship is terminated differs by jurisdiction and by type of information.
Privacy statutes also establish minimum retention periods for certain types of records containing personal information. B.C.'s Personal Information Protection Act, for example, requires an organization that uses an individual's personal information to make a decision that directly affects the individual, to retain that information for at least one year after using it so the individual has a reasonable opportunity to obtain access to it. The B.C. statute also provides that an organization must destroy its documents containing personal information, or remove the means by which the personal information can be associated with particular individuals, as soon as it is reasonable to assume that the purpose for which that personal information was collected is no longer being served by retention of the personal information, and retention is no longer necessary for legal or business purposes. The federal Personal Information Protection and Electronic Documents Act requires that personal information be retained "long enough" after a decision has been made to allow the individual access to the information.
Employers should also be mindful of legal limitation periods when they are establishing policies for the retention of employment records. Employment records may be necessary to defend against lawsuits or other claims filed by employees well after the employment relationship has been terminated.
The details of employers' legal obligations regarding retention of employee records are unique in each jurisdiction and sector. Employers are encouraged to check the applicable legislation carefully to determine their specific legal obligations.
For more information see:
•Director of Employment Standards, BC EST # RD016/04
•Fulawka v. Bank of Nova Scotia, 2012 CarswellOnt 7951 (Ont. C.A.).
•Fresco v. Canadian Imperial Bank of Commerce, 2012 CarswellOnt 7956 (Ont. C.A.).
Colin G.M. Gibson is a partner with Harris and Company in Vancouver. He can be reached at (604) 891-2212 or cgibson@harrisco.com.