Reasonable timeline for employer action following employee misconduct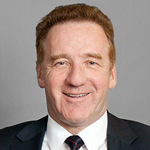 Question: What is a reasonable time to implement discipline for employee misconduct following the completion of an investigation? Should an employee always be suspended pending investigation or can the employee work during the investigation?
Answer: A proper and complete investigation should provide recommendations for implementing discipline including a timeline for implementation of such discipline. While there are no common law rules or jurisprudence denoting what is a reasonable time limit, employers should be aware that failing to discipline following investigation can lead to an argument that the employer has condoned the employee's behaviour.
In a unionized setting, collective agreements may establish disciplinary action should be taken within a specified time, but where not specified, as noted in Brown and Beatty's Canadian Labour Arbitration, "it is a long-standing principle of arbitration law that employers must sanction individuals for behaviour in regards as inappropriate in a reasonably expeditious fashion."
A recent arbitration found that acting within two months of learning of allegations was not an unwarranted delay (O.S.S.T.F. v. Thames Valley District School Board). Arbitrators consider whether the employee has been prejudiced by the delay — such as deprived of a fair opportunity to respond to allegations — in determining whether it has been reasonably expeditious.
In some cases it may be inappropriate to continue the existing working arrangement during an investigation. For example, when the investigation is into alleged harassment, working alongside the individual who has brought forward the complaint may be inappropriate and there may not be any other position to which to move the individual. Another example could be an individual accused of theft who works largely unsupervised. In those instances where it is inappropriate to continue the existing working arrangement, the right to suspend with or without pay may be found in the written employment contract, company policy or procedure manual or in a practice adopted by the employer. If not, courts are reluctant to imply a term allowing for suspensions into a contract unless it is necessary to provide business efficacy to the contract.
There is a risk that suspending indefinitely without pay, absent the right to do so in an employment contract or policy, will provide the employee with a constructive dismissal claim. This was the situation in Carscallen v. FRI Corporation, where the court said there had been no procedural fairness provided to the employee when the indefinite suspension without pay was imposed. Instead, the court found the suspension was punitive when the employee was simply ordered to leave work as an intention to humiliate her in the hope she would not come back. Employers should also be mindful that most provincial employment standards legislation stipulates an employee cannot be suspended without cause — such as for wilful misconduct — without statutory notice unless the suspension is for a defined period of time. For example, the Nova Scotia Labour Standards Code says suspensions should not exceed "six consecutive days."
Therefore, on a practical level, if it is not possible to keep the employee under investigation at work or in an alternate position, and there is no contract, policy or practice of suspending an employee without pay, an employer should consider suspending the employee under investigation with pay.
For more information see:
• O.S.S.T.F. v. Thames Valley District School Board, 2012 CarswellOnt 8676 (Ont. Arb.).
• Carscallen v. FRI Corporation, 2006 CarswellOnt 5517 (Ont. C.A.).
Brian Johnston is a partner with Stewart McKelvey in Halifax. He can be reached at (902) 420-3374 or bjohnston@stewartmckelvey.com.