Video platforms offer employers and legal professionals the benefits of prompt responses and lower costs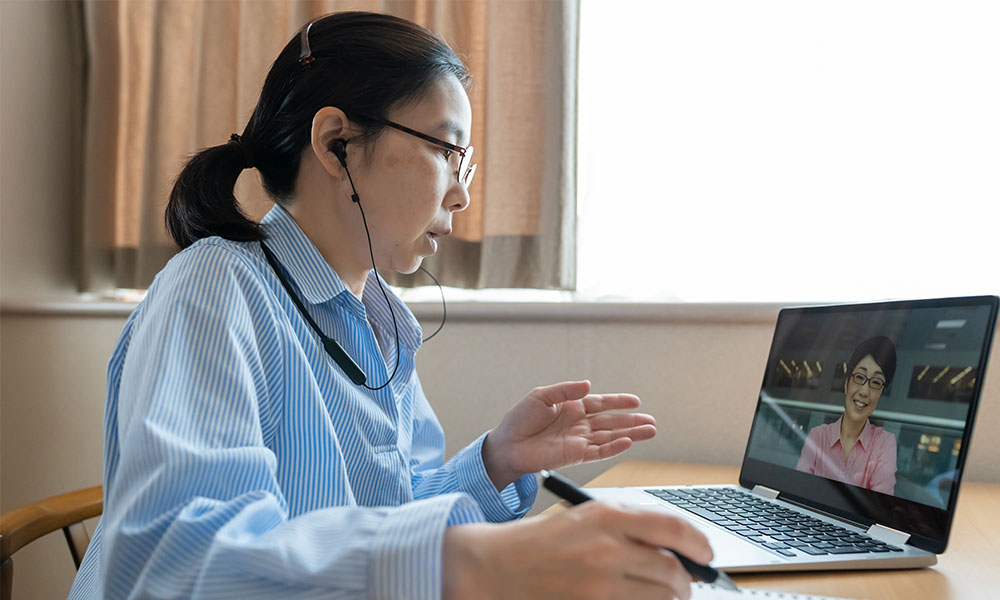 Despite the many downsides of the COVID-19 pandemic, when it comes to the workplace, one potential upside has been the rise of virtual investigations.
"There's no clear law on how investigations must be done, so it may not be a new breed of investigations that we're seeing, but there's certainly more focus on it now because it's the default way of doing an investigation since almost mid-February, March. That is the norm, to expect that it's going to be virtual," says Christopher Achkar, founder and employment lawyer at Achkar Law in Toronto.
There is a perception that the legal world is quite traditional and conservative, and a lot of the tasks lawyers or investigators do need to be done in person, says Vanessa Lapointe, a lawyer and investigator at Borden Ladner Gervais in Montreal.
"Through COVID, we didn't have a choice but to find new ways to meet our ends," she says. "A lot of investigators realized that virtual investigations were just as possible… In my experience, this is a lot more popular because of COVID. But I believe this is something that will stay very popular."
Benefits to virtual approach
For effective investigations, the issue of timeliness is important and the promptness of technological interviewing tools can help address this, according to Lapointe.
"Witness memory is one of the biggest components of an investigation with many witnesses, so if we wait too long, individuals start forgetting what happened and sometimes speak among themselves and that could change the testimony."
And when there is an allegation of assault in the workplace, getting the investigation launched quickly will help — especially when people are back at the office, says Samantha Lucifora, an employment lawyer at Monkhouse Law in Toronto.
"If it's a serious issue where an employee doesn't feel safe with another employee in the workplace, it's obvious you don't want those employees to continue to be working together; they're not going to continue to feel safe. It's important both for the productivity of the workplace but also to the employer's obligations that these investigations take place quickly."
Legal costs could also be lowered considerably due to the ubiquity and ease of use of modern video tools, she says.
"Before COVID, I personally travelled to Toronto many times, even to Vancouver, to conduct in-person interviews that really could have been done just as well over Zoom or Skype, but the culture around investigations was just not ready for that. The employer and these particular situations mandated me to travel and incurred the cost and the time associated to that, because they really preferred me standing in the same room with a particular witness.
"A lot of employers are realizing today that the resources allocated to those travels just to be face to face with a witness are really not necessary, ultimately, to adjudicate the complaint and to conduct a proper investigation," says Lapointe.
Conducting interviews quickly and efficiently through digital means can also help the actual investigation, says Lucifora.
"The same goes for the electronic or documentary evidence as well — whether it's text messages or phone calls or calendar invites, emails — you're more likely to be able to preserve that evidence if you react quicker versus several weeks or months later when evidence might be inadvertently deleted or intentionally deleted. It's certainly better for the quality of evidence as well."
Potential downsides to virtual investigations
But the constraints presented by employing internet-based video tools might make certain virtual investigations less reliable, says Achkar.
"A lot of physical cues are also normally looked for through the lens of an investigator that are a lot more difficult now to do. Even if we were to do them by video, a lot of body language is still not available by video; you can't see how someone's hands are positioned, their legs, etc., and those normally give an indication if someone's actually nervous answering something, if they're being open," he says.
"There's definitely a lot of limitations on how investigations can be conducted now and that's definitely skewed by the fact that you can't necessarily see people in person as much."
There's also the possibility that virtual investigations could be challenged in a court or arbitration process, says Achkar.
"Investigations used to and always have been pushed back on by the unhappy party and now this is just an additional chance for someone to voice a concern about these things — that's one additional argument they could use, whether they think it's unfair."
Considering the amount of virtual hearings being done by courts across the country, this argument might not hold water, says Lapointe.
"If that is possible, and if that is acceptable and advisable in a judicial context, I certainly don't see how it will not be in an investigative context, unless there's some other rule that has been broken."
Best practices for using virtual effectively
To help facilitate successful and effective investigations, HR should look at their workplace policies and see if they can or should be updated to contemplate virtual investigations, says Lucifora.
"That might mean having tools like a Zoom account in the event that something arises that an employer can respond to quickly [and] ensuring the investigator has training in workplace investigations and that they are neutral, so they're not involved in the incidents that underlie the complaint."
For investigations to work virtually, a number of items have to be well thought out in advance in order to provide the best possible outcome, she says.
"Confidentiality is always important to an investigation, but I think it's that much more important virtually, and the reason why that exists is the investigator can't control the setting," says Lucifora. "They don't know the witness, for example, signing into a Zoom meeting; you don't have control over where or how that witness is participating. It's important to deal with some of those issues upfront, requesting that the employee or the witness be in a quiet, private room."
And for those witnesses who might not be completely comfortable using technology such as video chat software, some leeway should be granted to make the process run more smoothly, she says.
"There's also potentially some technological issues you may have to overcome; for example, ensuring that your witness understands how to use the technology [and] ensuring that the witness has the appropriate technology because not all workplaces are technologically advanced, not all employees are technologically advanced."
Despite the virtual setup, the same legal efforts have to be accomplished regardless of the setting, says Lapointe.
"I typically ask witnesses to sign a very simple confidentiality statement when we start a meeting stating that they will not disclose the content of our conversation. I typically just give them the paper copies, [but] now, when you're conducting a virtual investigation, typically I send it as a PDF or an email and ask them to reply that they acknowledge."
Overall, some benefits might yet be gained by investigating virtually, he says, provided there's a good internet connection, appropriate sound and "the witnesses can be even more comfortable when they're behind their own computer than in a lawyer's office [where] they're sitting in an uncomfortable chair."