Manager embarrassed in front of other employees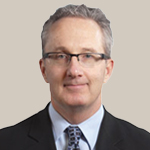 Question: What is the threshold for insubordination to warrant dismissal without previous discipline? We are concerned about a manager's authority being undermined if an employee is not dismissed after other workers saw the employee defy and embarrass him.
Answer: Insubordination can take many forms. It can be an overt refusal to follow a lawful direction, an insult or more subtle behaviour that undermines management's authority. The common element is that insubordination involves improper challenges to, or interference with the employer's authority to direct and manage the workplace.
Insubordinate conduct is treated by courts and arbitrators as a serious offence that will usually justify a corrective or disciplinary response. Although in most cases a single act of insubordination will not constitute cause for dismissal, there are circumstances where an employer could justifiably discharge an employee. This is particularly true where the employee's refusal to follow an employer's lawful and reasonable instructions is coupled with insolent or contemptuous behaviour.
In non-union employment relationships, a single act of insubordination will merit dismissal if it "goes to the root of the contract and fundamentally strikes at the employment relationship," said the British Columbia Court of Appeal in Panton v. Everywoman's Health Centre Society (1988). Factors relevant to this determination include:
•The seriousness of the insubordination
•The extent to which the employee's behaviour was wilful and deliberate
•Whether the order or rule was clearly communicated to the employee
•Whether such rules have been consistently enforced in the past
•The reasonableness of the order, given the scope of the worker's duties
•Whether the employee was made aware that discipline or discharge would be the penalty for disobedience
•Any explanation that may exist for the employee's failure to comply with the order.
In Henry v. Foxco Ltd., the New Brunswick Court of Appeal found a single incident of insubordination may justify summary dismissal where the employee and manager can no longer maintain a working relationship, the incident undermined the manager's credibility and ability to manage effectively or the employer suffered material loss, harm to its reputation or serious prejudice.
Undermining a superior in front of other employees may amount to insubordinate conduct justifying dismissal if it amounts to abuse or harassment. In Clare v. Moore Corp., the Ontario District Court upheld the summary dismissal of a 13-year employee for belittling a manager with abusive and profane language in the presence of other employees.
In unionized environments three similar principles must be established to prove insubordination: There must be a clear order understood by the employee; the order must have been given by a person in authority; and the order must have been disobeyed. Insubordination will justify discharge if it amounts to conduct that is "sufficiently contemptuous of authority as to justify the conclusion that the ongoing employment relationship . . . should be terminated," as stated by an Ontario arbitrator in Dominion Forge Co. v. U.A.W., Local 240.
Where a unionized employee is found to have engaged in insubordinate conduct, the appropriate level of discipline will vary with the circumstances. For a first offence, a written reprimand will often be the appropriate penalty. Nevertheless, a single act of insubordination may justify discharge of an employee with no prior disciplinary record if it is accompanied by serious insolence which reaches the level of assault or harassment: Northwest Waste System Inc. v. Transport, Construction & General Employees' Assn., Local 66.
Depending on the severity of the insubordination, dismissal may be appropriate. If the decision were reviewed, the employer would need to prove the misconduct caused irreparable harm to the employment relationship or breached its fundamental terms.
For more information see:
•Panton v. Everywoman's Health Centre Society (1988), 2000 CarswellBC 2350 (B.C. C.A.).
•Henry v. Foxco Ltd., 2004 CarswellNB 127 (N.B. C.A.).
•Clare v. Moore Corp., 1989 CarswellOnt 772 (Ont. Dist. Ct.).
•Dominion Forge Co. v. U.A.W., Local 240, 1978 CarswellOnt 922 (Ont. Arb. Bd.).
•Northwest Waste System Inc. v. Transport, Construction & General Employees' Assn., Local 66, 2007 CarswellBC 3214 (B.C. Arb. Bd.).
Colin G.M. Gibson is a partner with Harris and Company in Vancouver. He can be reached at (604) 891-2212 or cgibson@harrisco.com.