Employee gives new doctor's note each week but says return will be soon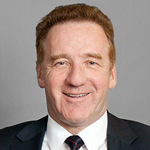 Question: An employee is on sick leave on a week-to-week basis. Each week she produces a doctor's note saying she needs another week off but says she could be back soon. Can we switch her from sick pay to short-term disability and then long-term disability, if necessary? Can we do it without her consent?

Answer: Most employees do not have endless sick leave and, therefore, in time they will run out of sick leave coverage and be forced to seek short-term disability and then long-term disability if their illness persists.

Entitlement to sick leave depends on what the plan provides. Typically, sick leave is for occasional illness, with short-term disability longer term and long-term disability even longer. It does not make sense for an employee to use up her sick leave and then progress to disability leave if the employee is clearly disabled in the first instance. However, that depends on the plan.

An employer can insist on better and more reliable information than a series of notes on a weekly basis that repeatedly say the employee needs another week, and in some instances can convert the employee's illness benefit coverage to disability leave from sick leave.

Brian Johnston is a partner with Stewart McKelvey Stirling Scales in Halifax. He can be reached at (902) 420-3374 or bjohnston@smss.com.