When is the right time to look into possible harassment in the workplace?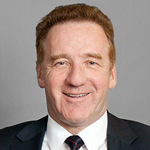 Question: When should an employer officially launch an investigation into a harassment issue, particularly if there is no official complaint but it is aware of possible questionable conduct by employees through hearsay?
Answer: The short answer is, "as soon as possible." An employer has a legal duty to ensure that the workplace is free of harassment, especially in relation to human rights protected characteristics. This is based largely on legislative protections found in human rights legislation in various Canadian jurisdictions.
There are also other statutes that speak to bullying or harassment which need be considered. For example, Ontario's Occupational Health and Safety Act was updated in 2009 to require employers to create a policy as well as an implementation program to prevent workplace harassment.
It is well established that an employer cannot turn a blind eye to statutorily prohibited workplace harassment. If it does, it will be at considerable risk because the employer may be found vicariously liable for the consequences of that harassment. The seminal decision is Robichaud v. Brennan, where a woman who was sexually harassed by her supervisor filed a complaint. The claim was upheld and the employer, the Department of National Defence, was held strictly liable by the Supreme Court of Canada.
"The statute contemplates the imposition of liability on employers for all acts of their employees in the course of employment, interpreted in the purposive fashion outlined earlier as being in some way related or associated with the employment," said the Supreme Court of Canada in Robichaud.
Most employers now have some form of anti-harassment policy. In some jurisdictions, such policies — or the requirement of employers to prevent workplace harassment — are statutorily mandated, such as in Saskatchewan, Manitoba, Ontario, Quebec and Prince Edward Island. These provinces all have legislation, either under their respective Occupational Health and Safety Acts or Labour Codes, requiring employers to create and implement such workplace policies.
Creating policies may help an employer mitigate its vicarious liability for workplace harassment. The Canadian Human Rights Commission has stated that:
"The existence of appropriate harassment policies and procedures will be a factor considered by the Canadian Human Rights Commission in evaluating a company's liability in harassment complaints." (http://www.chrc-ccdp.ca/publications/anti_harassment_toc-eng.aspx).
"See no evil" is not an option, although many policies are "complaint driven." Even where there is no official complaint, sometimes employers have information through hearsay or perhaps even through a complainant who does not want "this taken any further," which an employer may find tempting to leave as is. The problem is that the failure to launch an investigation without an official complaint may allow such conduct to persist to the detriment of other employees, and then later the employer's failure to investigate becomes a significant problem for everyone.
For more information see:
•Robichaud v. Brennan, 1987 CarswellNat 907 (S.C.C.).
Brian Johnston is a partner with Stewart McKelvey in Halifax. He can be reached at (902) 420-3374 or bjohnston@smss.com.