Many professionals pretending they're 'in the know' about new tech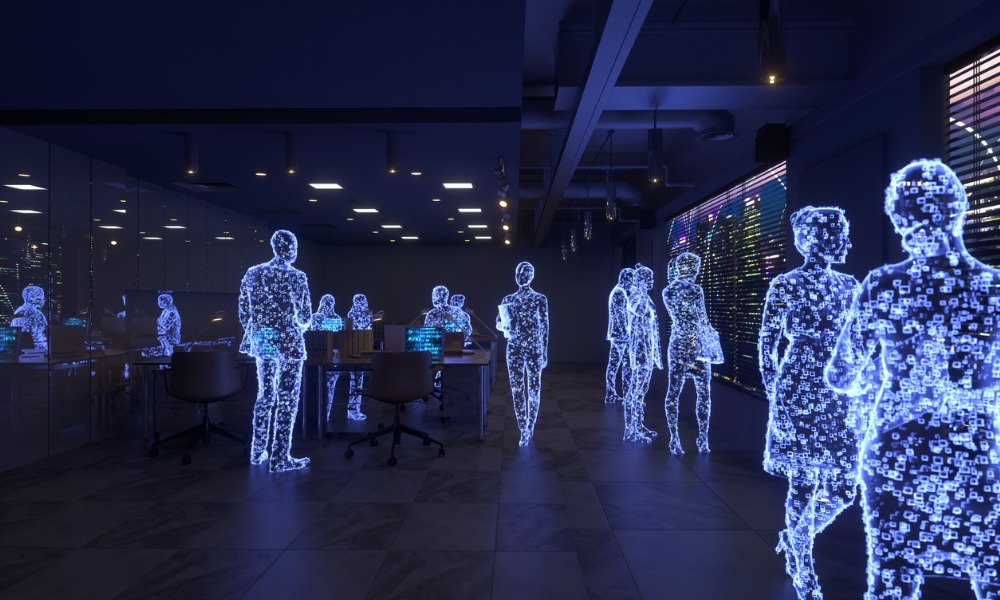 While a lot of reports have highlighted the potential upsides of adopting artificial intelligence at work, workers do not seem to be ready for the changes it would bring, according to a recent LinkedIn report.
Overall, 39 per cent of workers globally are feeling overwhelmed by the amount of change AI may bring to their jobs in the future.
This may be because of the lack of knowledge about the technology: 56 per of workers globally say they don't know how to use AI at work, and one-third of workers globally are worried about falling behind on it.
Half (49 per cent) of professionals globally are worried they should know more about AI than they do, and 39 per cent have even admitted to pretending they know more about AI to seem 'in the know' in front of teammates.
Younger workers appear to be more worried about the changes that the technology would bring: 45 per cent of Gen Zs are feeling overwhelmed by the amount of changes AI may bring to future jobs, finds LinkedIn.
Over-reliance (43 per cent) is the top ethical concern that workers have about generative AI, according to a previous report.
Ready for AI adoption
Despite the worries, workers, overall, appear to be eager to maximize AI at work.
Nearly six in 10 (58 per cent) of global professionals believe that AI will significantly change the way they work in the next year, according to LinkedIn's survey of 29,000 global workers.
And 84 per cent believe AI will help their career progression.
Among younger workers, more than half (54 per cent) of Canadian Gen Zs feel that using AI tools at work will provide more time for tasks they enjoy, indicating their positive view of AI's potential to enhance job satisfaction and work-life balance, reports LinkedIn.
More than two in five (43 per cent) of these young workers foresee AI reducing their workloads, enriching their work-life balance.
Young workers also believe one's ability to handle people will be critical in the adoption of AI: 49 per cent of Gen Z and 51 pe cent of Millennials agree that leadership skills will become more vital while 52 per cent of Gen Z and 48 pe cent of Millennials believe people management skills will become more critical with AI integration.
And 74 per cent of Gen Z and Millennials say they are confident discussing AI and the impact it will have on their job with their boss.
Some 28 per cent of workers regularly use ChatGPT at work, even though only 22 per cent say their employers explicitly allow such external tools, according to a previous Reuters/Ipsos poll.
Are younger workers ready for AI adoption?
Aaron Skonnard, co-founder & CEO at Pluralsight, sees a gap in digital skills teaching, according to an Unleash report.
He notes: "although younger workers are considered 'digitally-native' with huge potential to embrace the latest technology, we are seeing that they may actually be less equipped for the future of technical work than we thought".
"The pace of technological change has created a marked gap between the tech skills learnt in traditional education and the ones needed to succeed in the modern tech industry."
And employers have a responsibility to step up and take action, says Adrian Fieldhouse, Managing Director, Government and Transport, Sopra Steria UK, in the same report.
"It's critical that businesses take an avid interest in the workforce of the future, supporting, encouraging and helping young people to understand how they can shape society with technology. Only by doing so can we build a diverse and skilled pipeline of young tech talent and drive positive change in business and society."
Previously, Hunna Technology, a U.K.-headquartered healthtech startup, unveiled AI to act as the CEO of a company.