Feds push out deadlines for CRHP, CRCB, CRSB and introduce Canada Worker Lockdown Benefit (CWLB)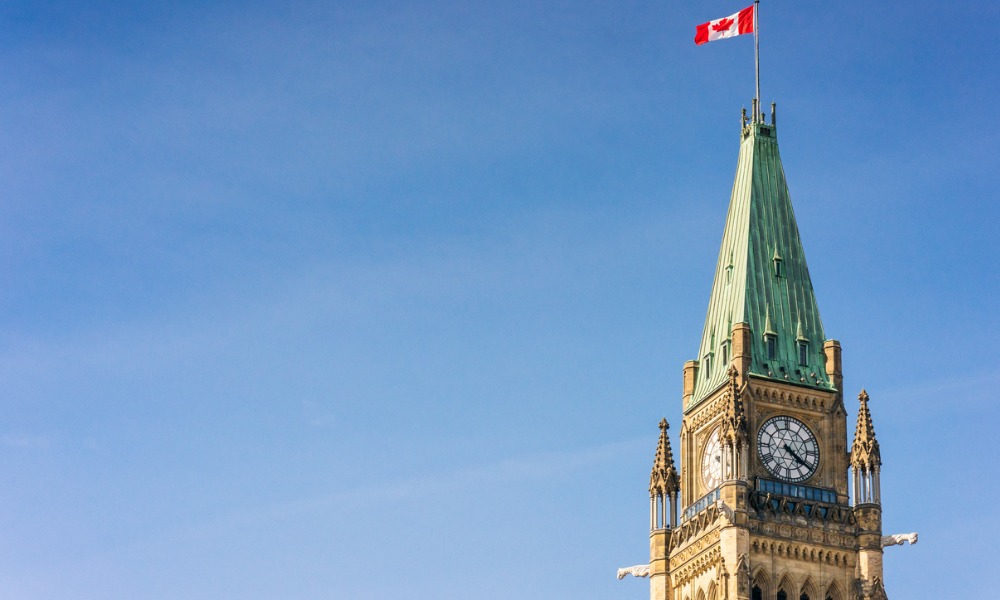 The federal government has approved legislation to extend several support programs related to the COVID-19 pandemic, and introduce a new one for workers. The legislation was first introduced in late November.
With the passage of Bill C-2 yesterday, the Canada Recovery Hiring Program will be extended until May 7, 2022 for eligible employers with current revenue losses above 10 per cent; the subsidy rate will be boosted to 50 per cent.
"This will encourage businesses to hire back workers, increase workers' hours and create new jobs," says Deputy Prime Minister Chrystia Freeland.
Subsidies under the Canada Emergency Wage Subsidy (CEWS) will also be extended until May 7.
The Canada Recovery Caregiving Benefit (CRCB) and Canada Recovery Sickness Benefit (CRSB) have also been extended until May 7, 2022, and the maximum duration of benefits has been increased by two weeks. This lengthens the caregiving benefit from 42 to 44 weeks and the sickness benefit from four to six weeks.
These programs replaced the Canada Emergency Response Benefit (CERB).
"Eligible entities under these rules would need to demonstrate a revenue decline over the course of 12 months of the pandemic, as well as a current-month revenue decline. In addition, organizations subject to a qualifying public health restriction would be eligible for support, if they have one or more locations subject to a public health restriction lasting for at least seven days that requires them to cease some or all of their activities," says the legislation.
In November, federal government said it was looking to collect money it distributed through CERB benefits.
Targeted employer programs
Under Bill C-2, An Act to provide further support in response to COVID-19, the government is also delivering targeted support to businesses still facing significant pandemic-related challenges through three streams:
The Tourism and Hospitality Recovery Program, which will provide support through wage and rent subsidies to hotels, tour operators, travel agencies, and restaurants, with a subsidy rate of up to 75 per cent.
The Hardest-Hit Business Recovery Program, which will provide support through wage and rent subsidies to other businesses that have faced deep losses, with a subsidy rate of up to 50 per cent.
The Local Lockdown Program, which will provide businesses that face temporary new local lockdowns up to the maximum amount available through the wage and rent subsidy programs.
"We understand that some travel restrictions will have an impact on tourism businesses that have already been through a very difficult time," says Freeland.
In October, Tourism HR Canada launched a student work placement program that offers employers a wage subsidy of up to 75 per cent of a qualifying student's wages, to a maximum of $7,500, using federal funding.
Worker lockdown benefit
As a replacement for the cancelled Canada Recovery Benefit (CRB), the Canada Worker Lockdown Benefit (CWLB) will provide $300 per week in income support to eligible workers who are directly impacted by a COVID-19-related public health lockdown in their region up until May 7, 2022.
Eligible workers can apply for the program retroactively from Oct. 24, 2021.