Many Canadians prioritizing paycheque over career growth, rewarding work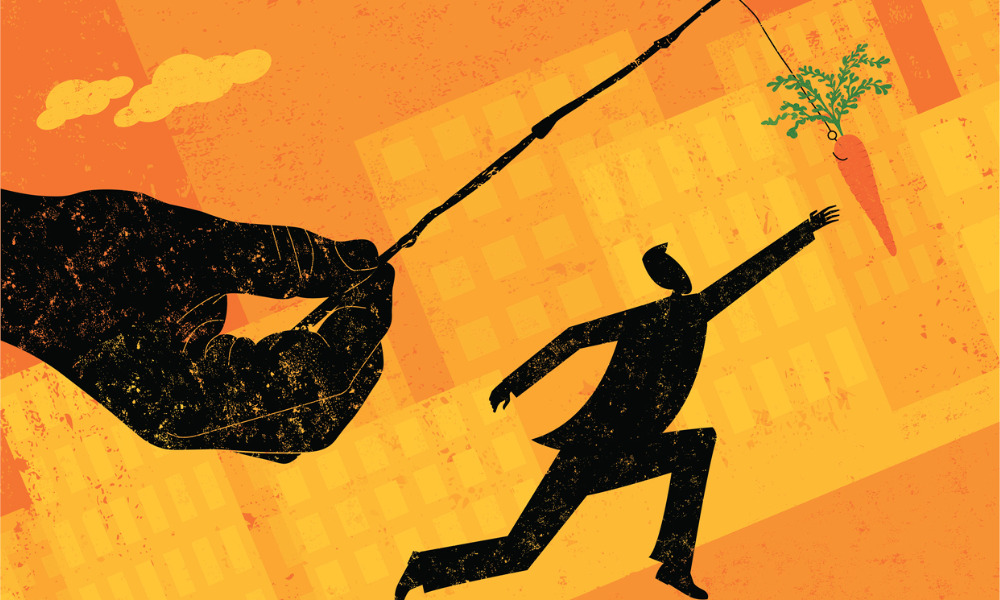 More than two-thirds (68 per cent) of Canadian employees are "sheltering" or staying in their current job to prioritize a steady paycheque or benefits over career growth or work they find rewarding, according to a LinkedIn.
More than half (53 per cent) cite a regular paycheque as the top motivator for staying, while about quarter mention benefits.
Meanwhile, about 15 per cent say they are largely keeping their roles to wait out the pandemic for a more favourable job market, finds the survey of roughly 1,000 respondents.
Fewer than 45 per cent say they truly enjoy the nature of the work they do.
Resignations dropped amid the pandemic, according to an earlier survey, but 30 per cent of American workers said they were planning to look for a new job once the pandemic is over.
The incentives that companies offer employees, whether during the recruitment process or as a motivator for high-standards of work, play a pivotal role in shaping the workplace culture, says Randstad.
"When employers put in constant effort to ensure their employees feel valued and take steps to motivate the team, it helps improve productivity, reduce turnover, and forge positive relationships among coworkers. And when those other expectations are not met, employees will start looking for greener pastures."
Instead of using compensation to attract talent, many businesses are focusing on more non-monetary benefits. The top ones? Flexible working arrangements, mental health wellness programs and vacation benefits.