How do medical exemptions work? Is COVID testing a good alternative? How will the courts respond?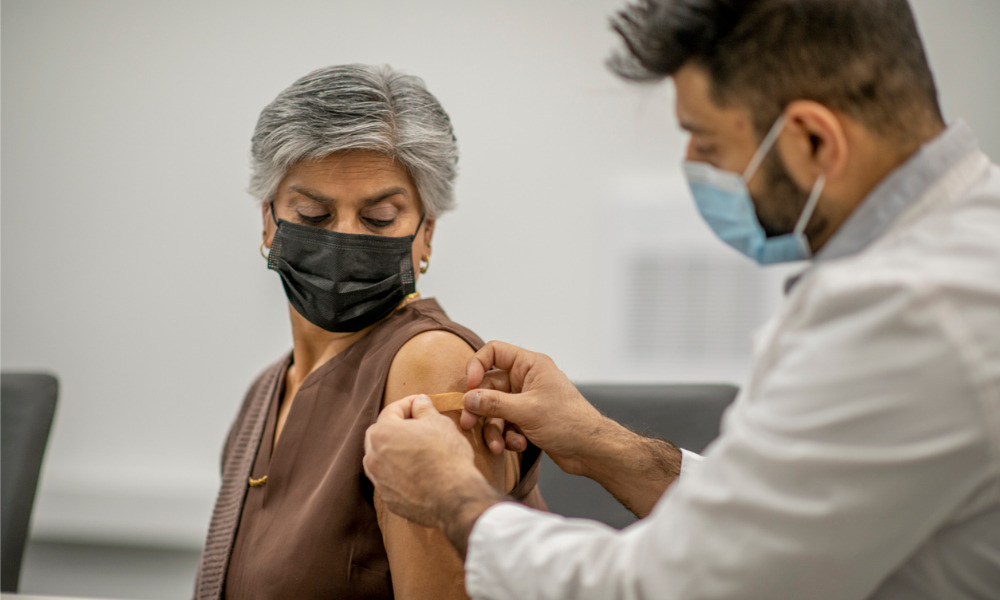 Months since the first governments and employers announced mandatory COVID-19 vaccination policies, the rules continue to challenge to employers.
Canadian HR Reporter spoke with Neena Gupta, a labour lawyer at Gowlings in Waterloo, Ont., for answers to some of the newer questions involving the workplace.
How exactly do exemptions work?
"Earlier on, I was seeing a lot of generic medical notes excusing a person from vaccination. The College of Physicians and Surgeons in Ontario has made it very clear that those kinds of medical exemptions should be granted for rare and very specific reasons," she says.
"I have also seen notes which request a deferral or temporary suspension of the policy for what I would call current medical reasons."
For example, for a worker undergoing chemotherapy or surgery, doctors may want to see the patient's progress during the treatment without the COVID-19 vaccine possibly interfering with medication.
But the case for religious exemptions is far more delicate, says Gupta.
"If it's a religious exemption, it has to be a tenet of faith that this type of vaccination is wrong," she says.
"The difficulty is that most of the major, mainstream religions – and I don't mean that in any kind of judgment way, just the large institutional bodies – have essentially either supported vaccination strongly or said it does not interfere with religious tenets. So you're then going into what I would call smaller, localized interpretations."
The federal government should not discipline or terminate the employment of public service workers who refuse to take COVID-19 vaccine shots, according to the Public Service Alliance of Canada (PSAC).
Is COVID testing a good option?
There's also the question of whether presenting regular negative COVID-19 tests could replace vaccines, but this can be costly.
"For certain employers in Canada, those test kits are being provided free of charge. But for a number of other businesses, they are not because they don't fall within the parameters of the federal programs, so they have to pay for the vaccine test," says Gupta
Plus, several doctors have said that testing is a "a serious second best in terms of workplace safety… Therefore, those types of tests should only be used for people who have a legitimate reason not to be vaccinated."
EllisDon, Nutrien, Rogers were among the employers rolling out rapid antigen testing.
Is work from home an appropriate alternative?
The work-from-home setup is also a challenge when it comes to vaccines, says Gupta.
"If the policy is 'If you're not vaccinated, you get to work from home,' then [staff] will either lie about their status or more likely not fill the form about their status, be treated as if they're not vaccinated and be rewarded by being able to work from home," she says.
"[Meanwhile], the people who do the right thing societally are forced to come back to the office. And so it's almost like a paradoxical incentive not to do the right thing."
Canadian HR Reporter also spoke with Gupta for answers around employee privacy and work refusals when it comes to vaccines.
How will the courts respond?
The question of the legality of COVID-19 vaccine mandates is also still unclear, says Gupta. "The million-dollar question is what will our courts do? Is it legal?"
Arbitrators in Ontario have found that vaccine or test policies that were challenged as unfair have so far been considered legal and appropriate in the construction and long-term care sectors.
"I believe that regardless of the constitutional challenges, the courts will support those mandates," she says.
However, the majority of employers in Canada are not subject to federally regulated mandated policies, such as accounting firms, law firms and retail establishments.
"Those employers are operating in uncharted waters. Those employers are making a decision on the basis that they have a responsibility to protect their workforce by requiring that workers [be] vaccinated or they won't be allowed to work," says Gupta.
"In those cases, I think there's a risk that employees who are laid off or terminated will go to court and say that's a wrongful dismissal or a constructive dismissal. And we do not know what the courts will do."