Can an employer restrict personal trips? What happens with quarantines?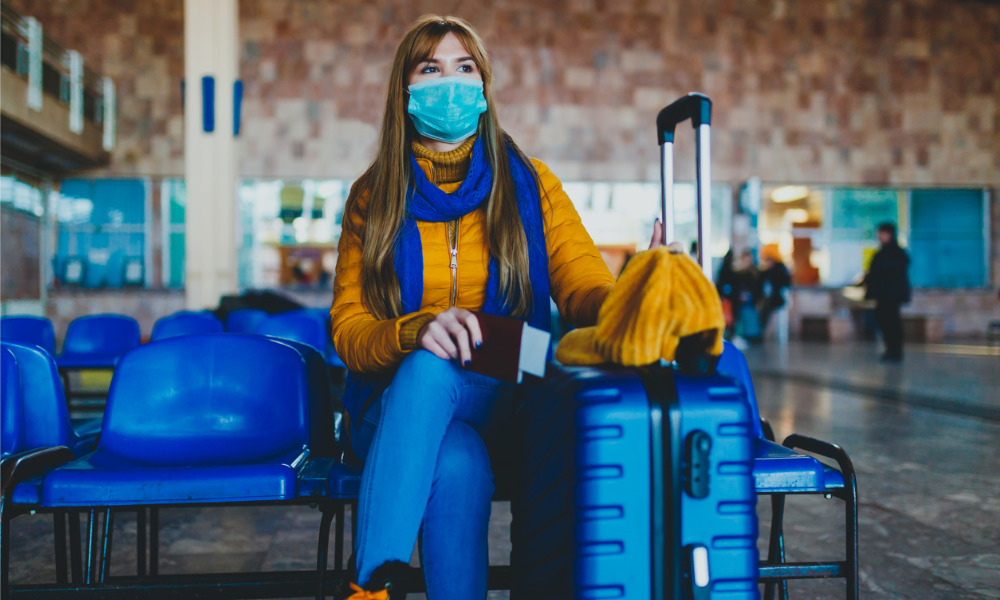 Now that many more businesses are allowing employees to shuffle back into the workplace as the economy reopens, organizations are having to grapple with new issues, such as travel.
Canadian HR Reporter asked Kiljon Shukullari, team lead advice team at HR consultancy Peninsula Canada in Toronto, about what items an employer should consider when it comes to employees travelling for business and pleasure.
Q: What should an employer consider before sending an employee on a business trip?
A: "If you're thinking of travelling down to the U.S. or Europe, you have to consider how the travel will be affected for these individuals, how much risk they're being exposed to. A lot of employers are taking a very cautious approach at the moment, even when it comes to returning to the office, never mind with actual travel. But if required, you have to do a really in-depth risk assessment from the moment the person leaves to their destination and precautions they need to take.
"[Keep] in mind any risks associated with existing medical conditions that the individual might have, as it relates to themselves, their family members, their ability to self-quarantine if they're required to upon return, because returning from anywhere to Canada, most of the time, you have to self-quarantine."
Q: Are there any reasons not to consider business travel right now?
A: "Anyone that is not supposed to, for essential reasons, take that trip should not be sent by the employer if you can conduct business over video. It's available everywhere, a lot of the infrastructure has been improved. A lot of the companies were already on their journey to digitize the way they operate, and they communicate amongst themselves and their clients, so B2C and B2B has been improved to the max at this point.
"The question should be thrown back at the business owners to understand if they are really needing to send someone to travel instead of trying to figure out how best they can approach whatever scenario they're trying to resolve through remote access.
"A lot of the business meetings, if they have to happen, even at a local level, they're being held in areas that are in an open environment. If you have to come to a particular office, then you'd have to have very clear guidelines in place as to how you access it with all the rules that have been specified by the health authorities."
Q: Can an employer restrict an employee's personal travel plans?
A: "The simple answer, in general terms, is never; the reason for that is because whatever the employee does in their personal life due to privacy is something that they do not necessarily have to share with you.
"However, [it's important to have] open communication nowadays and empathy with what everyone's needs are to undertake travel. Open communication is key during this time and shared responsibility needs to be communicated.
"Ultimately, it's the employer's responsibility to assure a safe work environment for everyone in their office... Individuals that are to come to the office, who don't have any option of working from home, need to understand that there's going to be delay in how they will be brought back to the office, should they undertake any travel in areas that are still exposed to certain risks.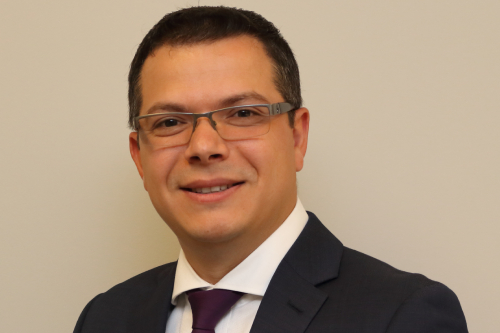 Kiljon Shukullari
"You would be subject to quarantine so the company will have to respect that. As long as everybody's on the same page… you're trying to avoid surprises."
Q: What should be done when an employee returns from abroad?
A: "They should follow the rules of self-checking, identifying any symptoms and anything that they might have… If it turns out that the employee has travelled abroad, they should be self-isolating.
"The employer and the employee should be in touch at all times to identify if there's any need to extend or reduce the self-isolation. In all scenarios, open communication is the key because what you want to avoid is someone bypassing all these guidelines and coming to the office and putting everybody in jeopardy -- nothing should be taken lightly.
"If you really feel sick, you should not be in the office and this should be identified before. That's why contact information, either phone or email or nowadays, even text, those should be readily available to the employees at any time. And they should be followed up then by the health and safety team."
Q: What should happen if an employee goes into quarantine?
A: "If you've been ordered to quarantine, there will not be any requirement from the employer in general terms to pay you, however every company, every policy that they have might differ when it comes to these types of leaves, and the employees might have access to certain paid days.
"If they do — some companies call them flex days, some companies call them sick days — they could claim access to those. There's a lot of options when it comes to the employees going on leave. Some businesses even let them access their accrued vacation pay, but that's an option as well."
Canadian HR Reporter has also talked to experts when it comes to legal questions on recruiting, retaining remote workers and key considerations on the return to the workplace.