Canadian HR Reporter unveils impressive list of leaders in legal arena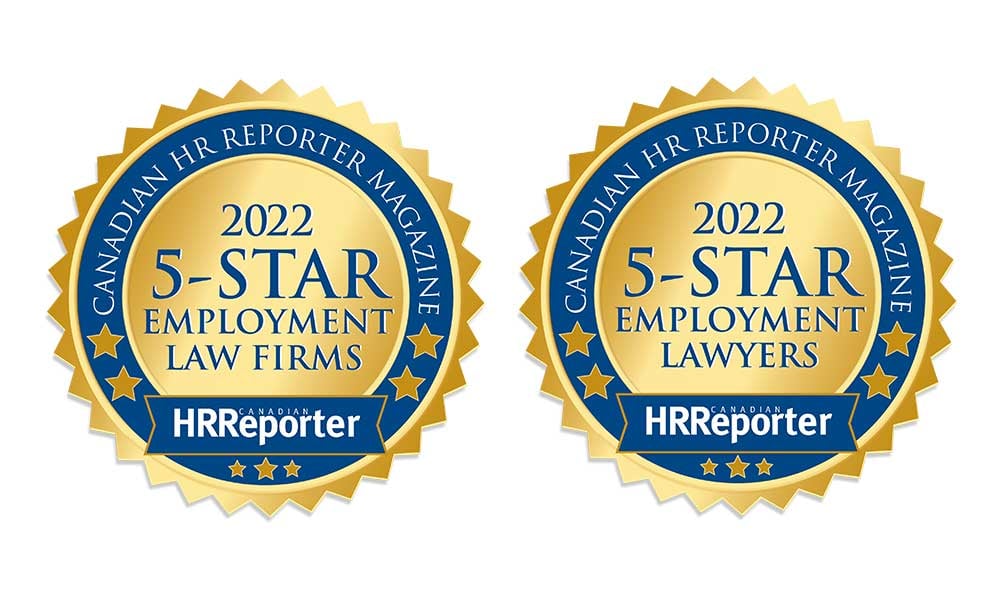 Canadian HR Reporter is very pleased to present the 5-Star Employment Law Firms & Lawyers for 2022.
Over nearly two years of upheaval during the COVID-19 pandemic, Canada's legal community has faced a surge in employer queries as organizations contend with dramatic changes to legislation, workplace mandates and other employment law issues.
Some of top concerns have included vaccines and mask mandates, the rise of remote work and hybrid setups, and mental health challenges.
But judging by the responses to our report, law firms and employment lawyers have met the challenge head-on.
That includes Roper Greyell LLP, one of the largest firms in Western Canada, delivering practical and cost-effective solutions for clients' workplace issues.
On the individual side, standouts include:
To determine the top lawyers and law firms, Canadian HR Reporter sourced feedback from HR leaders over a period of 15 weeks. The research team then assigned weighted values to the services offered by law firms to their employment clients.
The research team also spoke to hundreds of employment professionals, asking them to rate the employment law firms and lawyers they had worked with over the previous 12 months. In addition, the team sought the opinions of employment lawyers themselves to find out which law firms they would recommend besides their own.
At the end of the research period, the law firms and lawyers that received the highest rankings in terms of work quality, specialist expertise and client service were declared 5-Star Award winners in the field of employment law.
Be sure to check out the full report on the 5-Star Employment Law Firms & Lawyers for 2022.