'There's going to be a general understanding that everybody is taking exceptional measures during this exceptional time'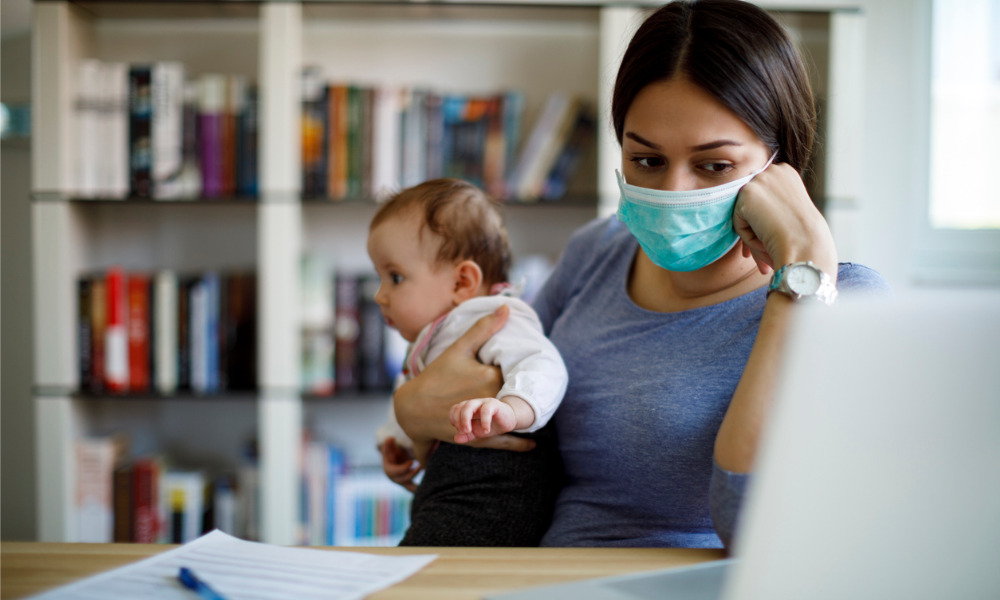 With the potential that many workers will continue to work from home during the COVID-19 outbreak, what are some to the potential pitfalls and concerns for employers?
Lia Moody, employment lawyer and managing partner and Samfiru Tumarkin in Vancouver, told Canadian HR Reporter that managing employees from home can be done successfully, but there are a few key points to be aware of.
Q: Does a new employment contract need to be created to address the reality of remote work?
A: "No, I wouldn't say that a new employment contract needs to be drawn up. When somebody is working from home, an employer might want to consider revising or implementing new policies that would be applicable to all of their employees. But generally speaking, it would not be required to put the employee on a new contract."
Q: Should the policy state that working from home might not become a permanent condition?
A: "For the most part, there's going to be a general understanding that everybody is taking exceptional measures during this exceptional time. And it would be unreasonable for an employee to assume that anything that has been taken as an emergency measure is now a permanent change in status quo that they can rely upon.
"But, that being said, clarity of terms and clarity of expectation, is always paramount in an employment relationship and so… adding to a policy or crafting a policy that says, 'Work from home is specifically as a result of this pandemic and the expectation is that we will be returning to the office' is not a bad idea; it certainly can't hurt."
Make sure you don't miss these stories, and more, by signing up for our FREE Canadian HR Newswire that comes out twice a week.
Q: What are the specific health and safety concerns an employer should be aware of?
A: "'Workplace' is fairly broadly defined in various health and safety legislation Canada-wide. It generally excludes private residences but it's not outside the realm of possibility that an individual who is working from home is going to remain in some capacity covered by a provincial workers' compensation scheme and so if you sustain a work-related injury while working from home, there still can be an entitlement to benefit pursuant to those various schemes.
"The analysis is always going to be the same, which is whether or not the injury arose out of and in the course of the worker's employment. And as long as that's the case, then the employee may still be eligible to those benefits under the various workers' compensation schemes."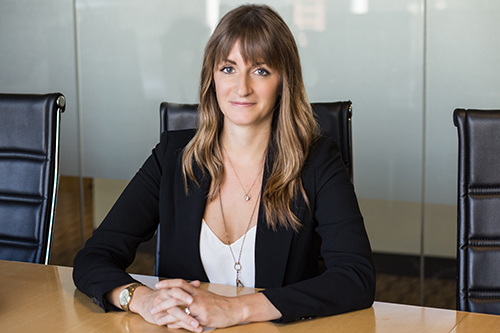 Lia Moody
Q: How should an employer handle overtime?
A: "This is probably good advice in every situation but define performance expectations, make it absolutely clear between employer and employee, what's expected of an individual in terms of work hours and breaks.
"Employers are still bound by the minimum obligations under provincial employment standards legislation and employers do really need to turn their mind to how to keep that line from not being blurred as much as possible to ensure that they're still meeting all of their minimum obligations under the legislation.
"An employer needs to think very carefully about: How are you going to be asking your employees to record your hours of work? If you're not going to be asking them to do that, what steps are being taken to ensure that overtime and overtime hours are being properly paid for? Because an employee working overtime at home is still going to be entitled to that time-and-a-half that they'd be entitled to if they were working in the workplace."
Q: How should employers deal with performance management?
A: "Employees are still going to be, for the most part, required to dedicate their full time and attention to the job for which they're being paid. If there's any concern that the employer might have that an individual might take on a side business, whether they're working from home or not, that expectation of fidelity should be set out in a contract quite clearly.
"But this also goes to the point about… record keeping, specifically of hours: How is an employer going to measure hours? How is an employer going to measure productivity? How is an employer going to require somebody to show up every day in terms of meetings, answering emails? Generally speaking, when you set those parameters, clearly, it automatically, in many cases, precludes an individual's ability to have a side business.
"If the concern is that somebody is not actually going to be working from home and is instead just going to be clocking a salary and engaging in a side business, then a clear policy with respect to those expectations can solve that.
"I do expect that to be an issue if remote work is a long-term solution for many companies and so I do think it's important that employers turn their mind to that and turn their mind to updating any policies if required."
Q: What are the rules regarding accommodation for childcare and elder care?
A: "Accommodation for any sort of family obligation, which will most commonly include childcare or the care of elderly parents, is a very specific legal concept that is covered and set out in human rights legislation, and there are tests and thresholds that you need to meet in order to request that accommodation, it's called family status accommodation.
"If you have childcare obligation, and you have no other alternative -- there's no daycare, there's nobody who can come watch them, there's nothing that you can do as a parent or as a child who's looking after elderly parents to… reasonably arrange for alternate care -- then you may have the basis to claim or to request accommodation from your employer pursuant to human rights legislation.
"In that case, your employer would have the obligation to accommodate you to what's known as a point of undue hardship. As long as it doesn't cause a safety issue for them, and as long as it's not unduly expensive, they will have that obligation.
"I do have some questions about the applicability of the family status accommodation in this particular context, because most provinces have developed emergency leaves that specifically contemplate needing to have childcare obligations. And so there might be an idea that individuals who have childcare obligations and can't return to work should avail themselves of these emergency leaves, that's what they're there for. But depending on the circumstances, there may be grounds to request accommodation from your employer."
Q: What measures should be taken to address privacy of employer data?
A: "That's definitely one way in which an employer might want to consider updating their policy. You will want to ensure that you've completely outlined to your employees whether or not they're allowed to take home company documents or any other property, how data is going to be stored on various IT equipment and what steps are going to be taken to safeguard that information.
"[It's about] the use of any sort of personal IT equipment such as laptop or cellphones, what kind of antivirus software might be expected to be put on people's personal laptops, any sort of firewalls that might be expected to be put on somebody's personal laptop.
"Employees have to obviously comply with all sorts of licensing agreements that are owned or held by the employer so if working from home is a long-term situation… particularly in the case where confidential information is something that the employer deals with on a daily basis, then I absolutely think the privacy and intellectual property policies need to be updated for your employees."
Q: How are employers responsible for office equipment at home?
A: "Employers want to turn their minds to who's responsible for purchasing and maintaining office equipment? If you are requiring your employee to do a lot of client interfacing over virtual calls, are you going to be requiring them to have a suitable workspace or to always have a virtual background? Is it going to be the employer or the employee who's responsible for having a desk and a chair and a monitor and certain online accounts so that you can access virtual chats."
"I think that the longer this all goes, the more that we're going to have to turn our minds to those sorts of arrangements and who's going to be responsible for the tools that help us to implement that arrangement."