Ontario court critical of employees who plead bad-faith discharge when there is no evidence to back up claim — judge suggests damage awards could be reduced in such cases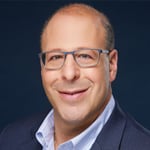 A recent decision by Justice Randall Echlin of the Ontario Superior Court is likely to warm the hearts of many HR professionals who are tired of seeing every wrongful dismissal claim include an allegation of "bad faith" and a corresponding plea for Wallace damages.
In his decision in
Yanez v. Canac Kitchens
, Justice Echlin said that in the future, "clearly unmeritorious claims for Wallace damages, having little or no foundation on the evidence, may well face sanctions."
In the
Wallace
decision, which employers have now lived with for eight years, the Supreme Court of Canada held that:
"The obligation of good faith and fair dealing is incapable of precise definition. However, at a minimum, I believe that in the course of dismissal employers ought to be candid, reasonable, honest and forthright with their employees and should refrain from engaging in conduct that is unfair or is in bad faith by being, for example, untruthful, misleading or unduly insensitive."
The court went on to set out a structure by which the courts would extend the reasonable notice period in cases where the employer had failed to live up to its obligations of good faith and fair dealing.
Wallace claims 'boiler plate'
Courts have extended the notice period in many cases based on the
Wallace
decision. But counsel acting on behalf of an employee who is claiming wrongful dismissal have requested such an extension in many more cases.
In fact, assertions of bad faith and pleas for
Wallace
damages have become routine — a part of the "boiler plate" statement of claim in wrongful dismissal cases. This is true despite the fact that the Supreme Court, in
Wallace
, specifically warned against such a practice:
"I note that, depending upon the circumstances of the individual case, not all acts of bad faith or unfair dealing will be equally injurious and thus, the amount by which the notice period is extended will vary," the Supreme Court said. "
Furthermore, I do not intend to advocate anything akin to an automatic claim for damages under this heading in every case of dismissal
. In each case, the trial judge must examine the nature of the bad-faith conduct and its impact in the circumstances." (Emphasis added.)
Despite this warning from the Supreme Court, courts and commentators have recognized that pleading
Wallace
damages has become standard practice. Justice Echlin, a leading employment lawyer before his appointment to the bench, said that "the time has now come to express the court's disapproval of routine assertions of
Wallace
damages claims which are not justified by the facts."
The Yanez case
Jorge Yanez, 40, was a production team leader and had been employed for more than 15 years when he was let go. There were no allegations of just cause by the employer. The termination was due to a downturn in business. Justice Echlin assessed the reasonable notice period as 12 months.
Yanez also sought
Wallace
damages because of the way the severance offer was presented to him and the fact the employer initially offered less than the statutory minimum and requested a release.
An error had been made in calculating the statutory minimum owed to the plaintiff. As soon as it was discovered, it was addressed and additional funds were paid. There was nothing to suggest the employer intended to short-change Yanez.
With respect to the manner of dismissal, Justice Echlin found nothing wrong with it and in fact positively noted that the employer held dress rehearsals in order to ensure all departing employees received a consistent message (there were a number of employees terminated at the same time).
Furthermore, Justice Echlin found that although requesting a release in exchange for statutorily-required payments may result in a lack of consideration and a release that is therefore unenforceable, it does not constitute bad faith.
Finally, Yanez suggested that references in the termination letter to the offer being "more than fair" and "in excess" of the statutory requirement constituted bad faith. Justice Echlin rejected this submission.
He noted that more than half of the total trial time was spent on the claim for
Wallace
damages, which he ultimately found to be without merit. Justice Echlin noted that Yanez's counsel continued to vigorously assert an entitlement to
Wallace
damages in closing arguments, despite the lack of any basis for such.
Court opens the door to the idea of reducing damage awards
In seeking to express the court's disapproval of baseless allegations of bad faith, Justice Echlin noted that such claims "seriously impede the potential consensual resolution of disputes which could otherwise be settled well short of trial. Additionally, the assertion and defence of specious
Wallace
claims can consume large amounts of valuable court time, can increase the costs to all concerned and can generally drive the parties apart."
Although Justice Echlin did not reduce the amount awarded to the employee in this case, he strongly suggest that such a reduction might be made in future cases where such specious allegations are made and maintained through the trial.
This decision certainly opens the door to a new era, where Wallace damages will not be included in every wrongful dismissal claim without any real consideration of the merits. A subsequent decision, which actually penalized an employee for a frivolous allegation of bad faith, would send an even stronger message to employees and their lawyers.
For more information see:
•
Yanez v. Canac Kitchens
, 2004 CarswellOnt 5351 (Ont. S.C.J.)
Stuart Rudner practices commercial litigation and employment law with Miller Thomson LLP's Toronto office. He can be reached at (416) 595-8672 or by e-mail at

[email protected]

.