Many organizations may think things aren't so bad but may be caught off-guard when it happens in their workplace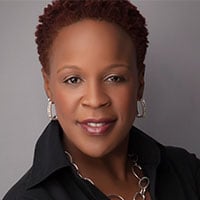 Right now, somewhere in Canada, there is a very strong chance that an individual is being sexually assaulted or harassed in the workplace. But as two new studies show, many business owners, managers, and HR professionals are oblivious to the misconduct occurring in their midst.
Is your organization prepared to properly deal with sexual harassment? Many think they are, or think it's not a problem in their workplace, but they may be wrong.
A study released in early April by the Human Resources Professional Association (HRPA) found that among the association's members who responded to the survey, 17 per cent reported witnessing sexual assault or harassment in the workplace, while 19 per cent said they've seen an increase in harassment-related complaints since the #MeToo movement gained momentum last year. The report also found that 70 per cent of respondents felt their organization is receptive to anti-sexual harassment recommendations, but 24 per cent said those recommendations "are not always implemented."
A separate study, released last year by Toronto's Gandalf Group, noted an even more fundamental challenge: many in the business community feel their organizations are harassment- and violence-free environments. That idealized view may be wishful thinking.
Of the 153 C-suite executives surveyed — 95 per cent of whom were male — 94 per cent said that sexual harassment was not a problem in their organizations. Paradoxically, 31 per cent acknowledged being aware of specific cases of harassment occurring in their workplaces, while only 25 per cent believed that most cases of harassment are even reported.
A majority of executives surveyed by the Gandalf Group also said their organizations have the necessary policies and procedures in place to prevent sexual harassment or address it if it occurs. In reality, however, the perception of organizational readiness to handle the overwhelming challenge of managing harassment allegations usually far exceeds most companies' ability to effectively respond. Many also lack effective, legally-compliant systems that would empower their employees to report incidents.
Organizations unprepared
In our experience, most organizations are unprepared to prevent, identify, respond and manage the fallout from incidents of workplace sexual harassment or violence. Organizations continue to be caught unprepared despite the #MeToo reckoning and the spotlight that the downfall of notable Hollywood, political, media and business luminaries — not to mention other alleged sexual harassers — across the globe has shone on the issue of workplace harassment. Why?
It starts with the fact that many organizations feel protected and believe they have met the full scope of their obligations by merely implementing the policies that prohibit the misconduct and outline the procedures that may be followed to investigate alleged misconduct. They fail to ensure that employees, who may be tasked with triaging and investigating complaints/incidents that allege sexual harassment, receive the necessary training and other tools required to respond internally to these circumstances. Also, from a prevention or risk mitigation standpoint, many organizations fail to address workplace practices and behaviours that leave organizations vulnerable to sexual harassment and violence exposures such as post-work cocktail social gatherings, harassing management behaviour that is indirectly condoned through lack of discipline, or a failure to consistently apply workplace conduct expectations (assuming they're documented at all).
The obligations that employers have with respect to addressing workplace harassment or sexual harassment may be specifically set out in legislation. For example, in Ontario, the harassment provisions of the Occupational Health and Safety Act require employers to investigate every allegation of workplace sexual harassment, even on the suspicion of untoward conduct. That means launching formal investigations that include a neutral, fact-finding process supported by interviews with all individuals connected to the allegations — including witnesses — giving the respondent (i.e., the alleged harasser) an opportunity to respond to the allegations, and reviewing and evaluating all available evidence to come to accurate findings. Employers should be aware of the consequences of mishandling this process: if the investigation is deemed not comprehensive by a Ministry of Labour inspector, a second, third-party investigation can be ordered at the employer's expense, while also potentially exposing the organization in question to added compliance scrutiny.
Further, recent decisions such as Doyle v Zochem Inc. have resulted in additional damages being meted out against employers who fail to adequately and genuinely conduct an investigation process. Failure to properly address harassment complaints/incidents can be very costly to employers, potentially leading to a finding that the employer behaved in bad faith. In Doyle, the cursory nature of the investigation conducted, in which the employer spoke with the alleged harasser after the employee's complaint but never followed up with the employee, resulted in an award of moral damages against the employer for the breach of its implied contractual obligation of good faith in the manner of dismissal of its employee, in addition to the damages for wrongful dismissal and sexual harassment.
More than legal risks
In addition to the legal implications related to improperly responding to incidents of workplace sexual harassment, employers need to also consider the risk to their employer brand. As every employer knows, in a tight labour market, top talent can be discerning when deciding whether to join an organization. If a company's reputation online is one of disrespect for basic workers' rights, or of acceptance of inappropriate behaviour, there's a very good chance those prospective employees will offer their services to a competing organization.
In short, organizations that haven't already done so must take workplace sexual harassment and sexual violence seriously, or risk significant legal and business exposures. A safe approach is to recognize that misconduct could occur in your workplace at any time, which necessitates ample preparation and the capacity to respond to misconduct.
That starts by recognizing the need to develop a set of policies and procedures that define acceptable conduct expectations and hold everyone from the C-suite to rank-and-file employees accountable, with clear and consistently-applied consequences for policy violations. Also, the focus should be on creating an incident-based harassment regime and not one designed to respond solely to employee complaints. The reason, as noted in the HRPA and Gandalf Group surveys, is that relatively few employees come forward when they are sexually harassed or assaulted in the workplace, largely due to a fear of retaliation by the alleged harasser or being ostracized by co-workers.
Employees have role in prevention
Policies should also set out the obligations that all employees have to mitigate the risk of workplace sexual harassment. Employers should clearly outline workers' responsibility to report workplace sexual harassment, even if the misconduct isn't targeted towards them, or they're not directly involved in the alleged incident. Bystander reporting should be facilitated by ensuring mechanisms are in place to bring observations forward. Containing inappropriate behaviour requires a team effort, and when employees understand that they might face disciplinary action for not doing their part, the odds of compliance tend to increase dramatically.
But part of taking workplace sexual harassment seriously means also investing the necessary resources to adequately conduct comprehensive investigations. One of the most avoidable sexual harassment pitfalls relates to the risks associated with conducting workplace investigations internally. Because so few organizations have the internal resources to manage the task effectively, the majority that attempt an investigation on their own learn when it's far too late that their efforts fail to comply with legal requirements or accepted best practices.
Unless an employer or its HR department has the experience and expertise to manage an investigation on its own, the organization should be prepared to seek assistance from a third-party HR consultant or employment lawyer to either provide guidance or to conduct the investigation on a third-party basis. That may not only be an effective way to ensure that an investigation is conducted appropriately, but may also be advisable because third-parties tend to be far more objective as they have no direct ties to the organization.
We've seen multiple cases where management feel their culture is healthy and respectful, but employees complain in exit interviews that harassment is widespread and pervasive. Maybe some organizations are free from sexual impropriety and unacceptable behaviour, but chances are that almost every leadership team will be forced, at some point, to respond to an incident of alleged misconduct. It pays to be proactive, understand the risk associated with ignoring tell-tale signs or risky practices, and be ready to respond in a way that protects employees, the organization's workplace culture, its brand, and bottom-line performance.
For more information see:
• Doyle v Zochem Inc, 2017 CarswellOnt 1733 (Ont. C.A.).
Laura Williams is the founder and principal of Williams HR Law, a human resources law firm in Markham, Ont., serving employers exclusively. She can be reached at (905) 205-0496 or [email protected]