Female worker in male-dominated workplace subjected to sexual comments by supervisor, but there were legitimate reasons for termination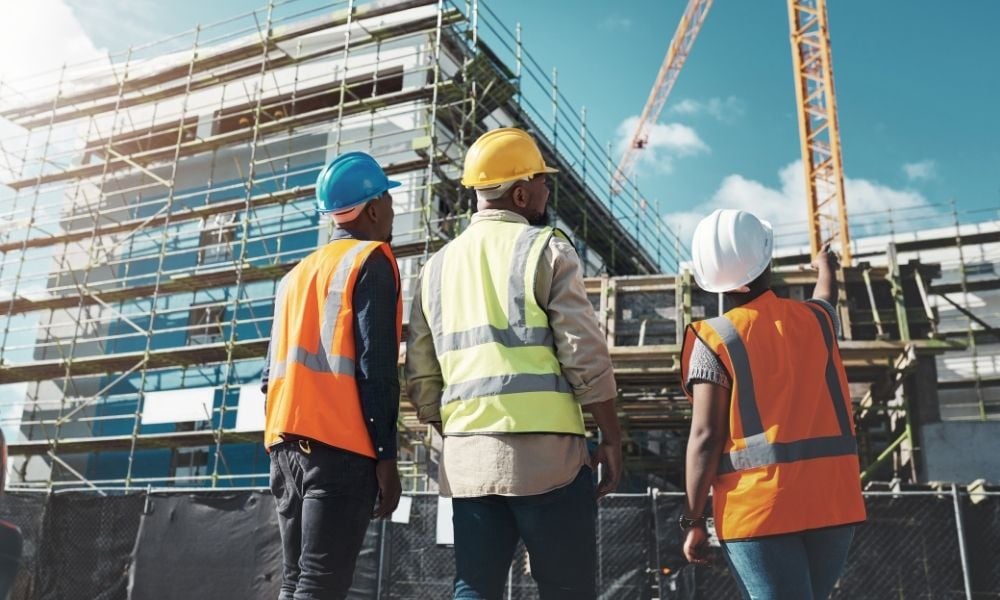 BACKGROUND
Employers have an obligation to take all reasonable measures to address and prevent sexual harassment. However, if an employee is sexually harassed, it doesn't make them immune to being terminated, as long as there were no discriminatory reasons for the termination.
An Alberta worker faced discrimination and sexual harassment from her supervisor but her failure to get a promotion and her later dismissal were not related to either, the Alberta Human Rights Tribunal has ruled.
Natasha Holmes was employed as a general labourer with Waiward Construction Management, an excavating and earthworks contractor based in Edmonton. She was hired in April 2015 and at all times during her employment, she was either the only woman or one of two women on each worksite.
Holmes held an occupational health and safety certificate and her National Construction Safety Officer certificate, but she joined Waiward as labourer because it was a tough time in the industry. She was interested in finding a safety position, but one wasn't available with Waiword at the time she was hired. Her labourer role involved taking tickets from truck drivers, monitoring gas, running a water truck, and watching the water pump at the worksite.
There were five people on Holmes' crew who shared space in a small trailer that was partitioned into the supervisor's office and an area for the crew to take breaks and eat. They gathered at the start and end of each shift for tailgate meetings and wrap-up discussions.
Holmes felt that the supervisor frequently "hit on" her by asking her questions about what kind of men she was into and commenting about the idea of them dating. On one occasion, they were making small talk about the supervisor's days off and he asked if she wanted him to meet up with her. Another time about one month into her employment, the supervisor asked her about a date she had the previous night and said, "Did you f--- him?" Holmes said she felt shocked and embarrassed and simply said "no."
According to Holmes, the supervisor asked her another time if she had ever had sex with her boss before — using a more crude term — in front of the crew. She was again shocked and tried to brush it off by saying yes and that it went "horribly." The supervisor acknowledged asking the question but said it was in the context of a larger conversation with another woman present who was in a relationship with her supervisor. However, he admitted that he has asked it after the other woman left and only asked it of her, not any of the male employees present. He said Holmes had joked in response and didn't give the impression that she was upset.
Holmes acknowledged that there was often "shop talk" involving banter, but she said she didn't participate in any conversations that crossed the line into harassment. The supervisor denied making any harassing comments, but also said he didn't recall many of the incidents to which Holmes referred.
Another co-worker who became friends with Holmes didn't specifically recall the conversations, but agreed that it was likely they occurred and the supervisor was "crude like that."
The supervisor was sent to awareness training, but nothing else was done to ensure a safe workplace going forward.
About one week after the supervisor asked Holmes about her date, he texted her while she was at home with a message saying it was his personal phone. She didn't respond and he texted her a couple of hours later saying his work phone was dead and he was "just making sure you will be in on Monday." Holmes was unnerved and felt the supervisor was hitting on her, as there was no reason for him to text her or share his personal number. She believed the first text was a feeler to see how she would respond and the second text was an attempt to cover up that he tried to hit on her.
The supervisor later explained that he had switched to a personal phone number completely and it was the only way to contact him. The co-worker confirmed this.
Holmes complained about other incidents, including the supervisor making comments about going on a trip to Mexico with her and calling her at home to say that seeing her "cute little boots" in the trailer reminded him of her. The supervisor denied the conversation and the co-worker remembered it as a discussing in the context of the entire crew going to Mexico, while the co-worker said that Holmes had told her about the call and seemed bothered by it.
Denied promotion to safety role
A short time after Holmes was hired, the owner of the worksite agreed that a safety representative position onsite was needed. The supervisor asked Holmes about it and she expressed interest. The position required a National Safety Construction Officer certificate, which Holmes had.
However, the supervisor hired another woman who had been working onsite in a different capacity and had been recommended by the site owner. The new hire had the same certification as Holmes, but had less safety experience and her certification was more recently obtained.
Holmes told the site's HR representative that she had experienced harassment from her supervisor and didn't want to go back to the site. The HR representative looks at other sites and found a location for Holmes to transfer to, but she didn't tell the foreman there why the transfer was needed.
The HR representative then discussed the allegations with the supervisor, who appeared upset and denied harassing Holmes. He said that the whole crew was involved in the conversations and Holmes had never seemed offended. He said he didn't remember all of the incidents, but remembered asking her about having sex with her boss. He also suggested that Holmes was just angry about not getting the safety representative job.
The HR representative also met with Holmes' co-worker and friend, and the two agreed that the supervisor could be difficult to get along with "especially if you are a woman." She investigated and determined that inappropriate behaviour had taken place, contrary to Waiward's harassment policy. She recommended that the supervisor take a training module for sexual harassment awareness.
When Holmes arrived at her new worksite, she learned that her shifts would be six days per week with Sundays off, which was a change from her previous position, which involved 10 days in a row with four days off. She said just having Sundays off would be difficult because she needed some weekdays off to deal with personal matters, but she was told she had to work the new schedule.
On June 25, 2015, Holmes' phone rang while she was operating heaving equipment. She thought it was an important call from the government, so she turned off the equipment and answered the phone. The lead hand felt she didn't turn off the equipment properly, as she shut it down quickly without allowing it time to cool off before answering her phone. He also had noticed that she had used her cellphone repeatedly at the worksite, which he had warned her about. Using cellphones was prohibited most of the time and employees were required to safely shut down equipment before taking any calls.
The site superintended decided to terminate Holmes' employment for the safety violation, as he believed it was an industry standard to do so. Holmes informed the HR representative that she was going to launch a human rights complaint, so the HR representative stopped any further investigation.
Holmes filed a human rights complaint against Waiward, alleging that her supervisor sexually harassed her and then failed to promote her into the safety role when she didn't reciprocate, and her complaint led to her termination.
Supervisor's comments, phone call were harassment
The tribunal found that the supervisor's asking about Holmes' sexual activity, making comments with sexual overtones, using an expletive, and specifically directing it at the only female member of the crew was unwelcome conduct of a sexual nature. The seemingly random call to Holmes at home to talk about her boots was also unwelcome and didn't have a work-related purpose, said the tribunal.
However, the tribunal found that the co-worker's version of events supported the idea that the texts had more to do with the supervisor's change to a personal phone than any other reason. In addition, the conversation about the trip to Mexico involved the whole crew and wasn't directed at Holmes and didn't constitute harassing behaviour, the tribunal said.
The tribunal determined that Holmes experienced unwelcome conduct of a sexual nature in the workplace. As a woman, her gender was protected under the Alberta Human Rights Act and the harassment was an adverse impact that she suffered in the workplace that was related to her gender. This met the test for sexual harassment and gender discrimination, said the tribunal.
The tribunal also found that the investigation was flawed, as the HR representative knew that the supervisor could be difficult to interact with and had committed some sort of misconduct. The supervisor was sent to awareness training, but nothing else was done to ensure a safe workplace free of harassment going forward.
"Instead of conducting a full investigation, the victim of harassment was transferred to a different and less attractive worksite, without full consideration of the circumstances and the effect the transfer would have on [Holmes]," said the tribunal.
However, the tribunal disagreed that the decision not to hire Holmes was related to her gender or the harassment. The site owner had recommended the other candidate and there was evidence of other reasons Holmes wasn't the top candidate — the co-worker noted that she often didn't have a positive attitude, spent a lot of time on her phone, and frequently rolled her eyes when the supervisor spoke.
As for Holmes' termination, the tribunal commented that it may have been an overreaction, but it was in response to misconduct unrelated to the harassment complaint. In fact, there was no evidence that the site superintendent was aware of Holmes' complaint. The termination was not related to the sexual harassment and was not retaliation for Holmes' complaint, said the tribunal.
Since there was no discrimination in the decisions relating to the safety job or the termination of Holmes' employment, the tribunal didn't award any damages for lost income. However, Waiward was ordered to pay Holmes $20,000 in damages for the harassment and discrimination that she suffered.
For more information, see:
Holmes v. Waiward Construction Management Inc., 2021 AHRC 147 (Alta. Human Rights Trib.).