Worker was told 5 weeks before end of secondment that regular job was also terminated on same date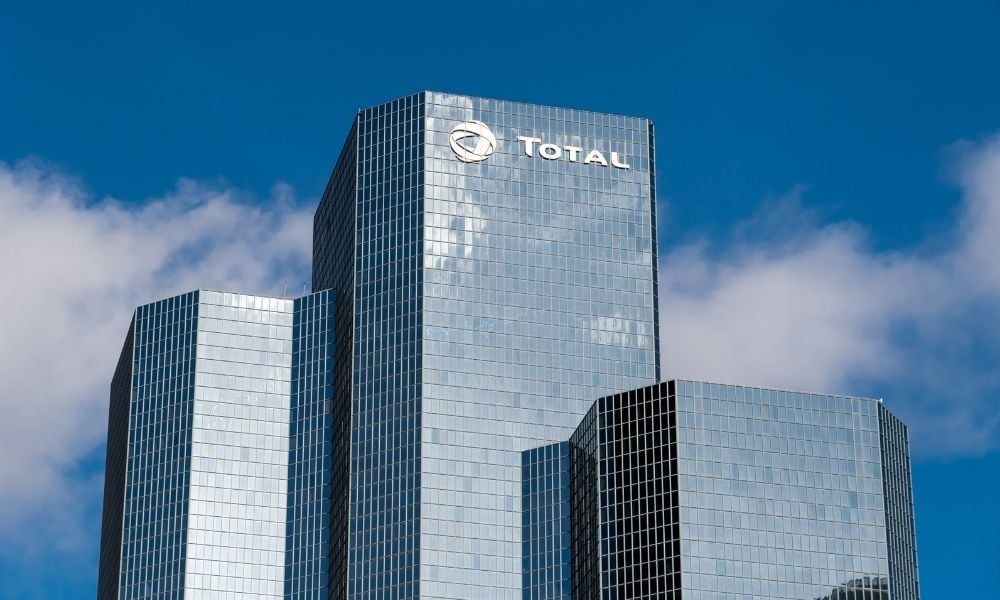 Background
When an employee is fired without cause, they are entitled to reasonable notice of termination. Sometimes, when determining wrongful dismissal damages, the question is not whether they received reasonable notice, but when. A failure to be clear and unequivocal about the termination of someone's employment could lead to their notice entitlement not starting until later than expected.
An Alberta company must pay a former employee nearly $500,000 in wrongful dismissal damages after it terminated her employment at the same time as her secondment to a sister company overseas ended.
Elizabeth Cordeau-Chatelain, 57, was an employee of Total E&P Canada (TEPCA), an oil and natural gas company based in Calgary that is a Canadian subsidiary of Total S.A., a French-owned energy corporation. She was initially hired in 2008 as a communications manager.
In June 2013, Cordeau-Chatelain accepted a secondment with a company called Total Gestion Internationale (TGI), another subsidiary of Total S.A. located in France. Cordeau-Chatelain and her husband moved to Paris, France, on June 29, 2013, and she started with the new company. While she worked for TGI, her employment with Calgary-based TEPCA was suspended. In June 2014, TEPCA send Cordeau-Chatelain a letter stating that "when your TGI contract ends, your TEPCA contract will resume."
Cordeau-Chatelain's secondment with TGI lasted for more than four years and she served in the position of head of governance and métier (profession) support. She oversaw four people and reported to TGI's vice-president of communications. In October 2016, TGI told her that her employment with it would end on March 31, 2017. Cordeau-Chatelain contacted an HR employee of TEPCA, who told her that there would be no position for her at TEPCA when her TGI contract ended. A phone call was arranged so the HR person could "explain what [TEPCA's] process will be and discuss next steps. Cordeau-Chatelain was told she would receive documents from TEPCA in February 2017.
Cordeau-Chatelain sent an email to her Calgary business contacts on Oct. 21, 2016, saying that she was reaching out because "my expatriation will be coming to an end in March 2017." She added that the conditions in Calgary and TEPCA's partial withdrawal from its oil sands investments meant that she would "be returning to a severance package and a need to find another job."
Original job terminated on same date as secondment
On Feb. 23, 2017, TEPCA sent Cordeau-Chatelain a letter indicating that her employment with TEPCA would also end on March 31. The company would pay her salary and benefits up to March 31 and, on that date, should be paid the minimum pay in lieu of notice as required by the Alberta Employment Standards Code.
Cordeau-Chatelain sued TEPCA for wrongful dismissal, claiming that she was entitled to common-law pay in lieu of notice from Feb. 23, 2017 — the date that she argued TEPCA gave notice of termination — for a period of 15 to 18 months. TEPCA argued that it gave her notice of termination in October 2016, so she was effectively given five months' working notice. It pointed to her October 2016 email to business contacts that, the company argued, demonstrated that she knew that her employment with TEPCA would be ending. It also said that her role was classified in the Total group as middle management, so any notice entitlement should be in the eight-to-12-month range.
Notice that employee would receive further documents in a few months did not qualify as notice of termination.
The court noted that TEPCA did not allege cause, so reasonable notice of termination was required. In addition, that notice "must be specific, unequivocal, and clearly communicated." The court found that the Feb. 23, 2017, letter met this standard and amounted to notice of termination, so it was the latest possible date of notice. The issue was whether TEPCA provided notice of termination a few months earlier, as it claimed.
The court found that there was no doubt that TGI gave Cordeau-Chatelain notice that her employment with it in France would be terminated on March 31, 2017. Cordeau-Chatelain said she spoke with someone with TEPCA around the same time, but only recalled being told that she would receive further documents in February 2017.
The court also found that the communications in October 2016 did not establish that Cordeau-Chatelain had been given notice of termination by TEPCA. The phone conversations with the HR person weren't given a specific date by anyone, so it wasn't clear they happened before the business contacts email. In addition, the email didn't necessarily refer to any notice from TEPCA — the severance package Cordeau-Chatelain referred to could have been one from TGI and she may have been taking precautions, said the court.
"The subject of this email can be explained by Ms. Cordeau-Chatelain acting prudently, having just received notice of termination from TGI," the court said. "She testified that her termination from TGI had been unexpected, so it is reasonable that she would develop doubts about her future with TEPCA at the same time."
The court found that, although Cordeau-Chatelain may have seen "the writing on the wall" after receiving notice of termination of TGI, there was no evidence that she received similar notice from TEPCA until the letter of Feb. 23, 2017. As a result, the court determined that TEPCA's notice was given on that date.
The court agreed with Cordeau-Chatelain that she was entitled to common-law reasonable notice, as there was no severance clause limiting her entitlement in her employment contract.
Multiple factors pointed to lengthy notice entitlement
In determining Cordeau-Chatelain's notice entitlement, the court considered that she was 53 years old at the time of termination and she worked for the Total group for more than eight-and-a-half years. In addition, her position was specialized, unique, senior-level and required both extensive experience in communications and proficiency in both French and English. There were "relatively few positions of that nature in the job market," said the court, adding that Cordeau-Chatelain never reached a top management position, but she achieved "the top of the middle management range" and reported directly to top management.
The court also found that economic conditions in the global oil market created difficulties for both the Total group of companies and the Calgary economy. This also affected Cordeau-Chatelain's ability to find employment after her termination — she didn't find suitable employment until July 2020, more than three years later, and it was in a different profession in a different city. After three years of unsuccessful searching, Cordeau-Chatalain retrained as an executive coach and found a job in Vancouver as a leadership coach.
The court also considered the fact that Cordeau-Chatelain had been living in Paris, France, for more than three years at the time of her termination. This caused her to lose touch with her network of business contacts back in Canada. These factors made her search for new employment more difficult, the court said.
Finally, the court noted that her gender was another factor limiting her job prospects at the management level of the industry, particularly when combined with her age.
The court determined that Cordeau-Chatelain was entitled to 18 months' notice. It disagreed with TEPCA's argument that because she didn't use outplacement counselling that it offered her, she didn't mitigate her losses. The evidence indicated that she conducted a thorough job search, contacted colleagues, hired job-search assistance services, and decided to change careers after a lengthy period without success. Cordeau-Chatelain's efforts were reasonable, said the court.
The court also decided that TEPCA was on the hook for retraining expenses that Cordeau-Chatelain incurred, because it was the wrongful dismissal that caused those expenses. It only subtracted $1,800 from her expense claim because it was for a resumé consultant — a service that was part of the counselling services from TEPCA that she refused.
TEPCA was ordered to pay Cordeau-Chatelain a total of $495,081.12 — consisting of $326,349 pay in lieu of 18 months' notice; health and insurance benefits over 18 months; pension and savings plan contributions; $49,825.38 in incentive bonuses that she would have earned during the notice period; and $18,357.12 in retraining expenses.
For more information, see:
Cordeau-Chatelain v. Total E&P Canada Ltd., 2021 ABQB 794 (Alta. Q.B.).