Employer knew about alcohol problem but didn't consider accommodation before firing him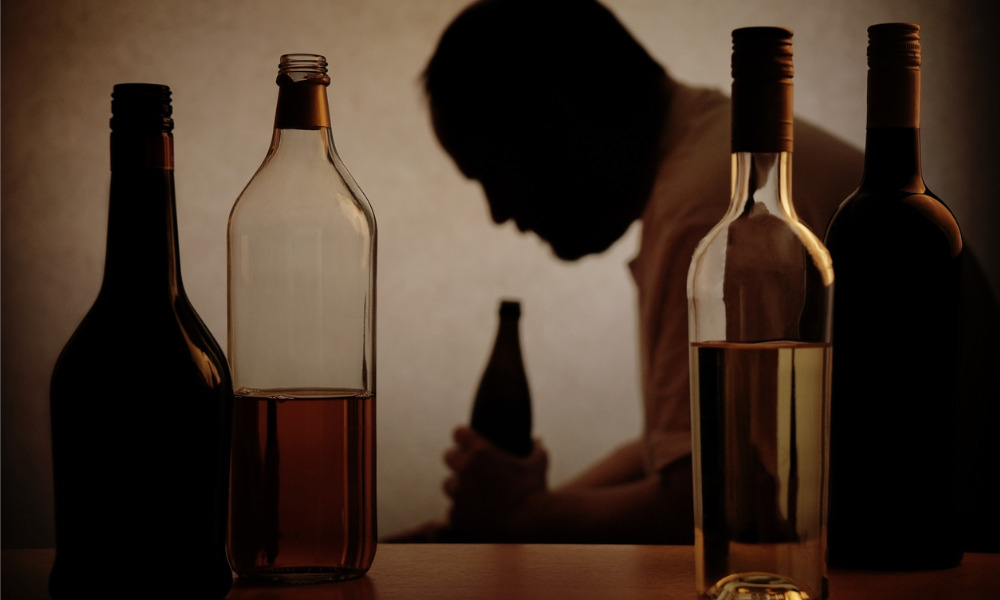 An Alberta car dealership discriminated against a worker with an alcohol addiction when it fired him for reporting to work drunk and disrupting the workplace, the Alberta Human Rights Tribunal has ruled.
The worker was a commission salesperson at an Edmonton car dealership called Gateway Motors. When he was hired, he told Gateway that he didn't have a driver's licence because of an alcohol-related driving offence.
The worker had no issues during his first several months with Gateway, with no discipline or performance issues. He believed that he was "an excellent salesperson at the top of the company," although Gateway's owner felt that he was average.
About seven months after he started with Gateway, the worker began drinking heavily. His wife drove him to and from work each day and he was unable to stay sober, usually arriving at work intoxicated. It continued to get worse, to the point where he was visibly drunk and smelling of alcohol by the end of the workday.
A colleague at Gateway told the worker one day that she could smell alcohol on him after he came back from lunch and the finance manager advised him that the owner wouldn't put up with drinking on the job. The worker eventually became concerned about losing his job and he thought that the owner had started looking for alcohol in his office. However, no formal complaints were filed about his alcohol use.
Worker wanted to get help
Eventually, the worker decided that he needed to get help for his alcoholism. He asked the sales manager if Gateway would hold his job if he needed to take some time off for medical reasons, to which the manager responded in the affirmative. The worker mentioned that he may need to take a medical absence, but he didn't disclose his problem. However, after seeking information from the office manager about disability benefits and short-term disability leave, he told her that he wanted to seek treatment for alcohol dependency.
The worker soon chose a rehabilitation program with the help of his doctor that was out of the province and would last between 90 days and five months. He believed that his employment benefits would cover the costs of the program.
However, on Feb. 7, 2015 — before the worker applied for disability benefits — he came to work late and intoxicated after he had consumed both alcohol and prescription medication. He was at the point of being "blackout drunk" and it was reported that he interrupted a staff meeting and acted rudely toward the general manager. The general manager called the worker's wife to pick him up and she informed him that he had a drinking problem. The general manager responded that "everybody knows." The worker ended up taking a taxi home because his wife was unable to pick him up.
Two days later, the worker called the general manager before his shift and was told not to come into work. On Feb. 11, he met with the general manager and was told his employment was terminated. He advised the general manager that he had an alcohol addiction and asked for support to attend rehabilitation treatment, but the general manager said that too many people knew about it. The worker asked if he could at least remain on benefits to help pay for his treatment, but the general manager refused.
The worker applied for coverage for his rehabilitation treatment, but the benefits provider rejected his application because he was no longer a Gateway employee or a member of the employment benefits program. He ended up enrolling in a half-day outpatient program that ran for one and one-half months followed by a government subsidized residential treatment program for addiction to alcohol and prescription medication.
However, the worker became depressed after his termination and didn't feel worthy of a good job. He was unable to find a permanent position, working day-to-day menial jobs. He filed a human rights complaint, alleging that Gateway discriminated against him because of physical and mental disabilities and his alcoholism was a factor in his termination.
Gateway argued that there was no medical evidence that the worker had an addiction, but the tribunal found that all the evidence put together established that the worker had an alcohol addiction — he drank every day, he was impaired at work, he couldn't stop drinking even when he was concerned about losing his job, his efforts to get information about disability benefits and rehabilitation treatment, the incident on Feb. 7, 2015 and the treatment he sought following his termination. In addition, the termination was an adverse impact, which met another factor in determining discrimination, said the tribunal.
Question of worker's culpability
The tribunal noted that the worker was dismissed for being impaired at work on Feb. 7, 2015, contrary to a workplace rule that employees must not attend work while impaired. Although the worker had taken prescription medication, alcohol was part of the reason he was impaired. However, the evidence indicated that the worker wasn't in full control of his actions, as he continued to drink even though he knew he shouldn't be at work while impaired, feared for his job and was seeking treatment. This further established that he had a dependence on alcohol and his actions weren't culpable, said the tribunal.
The tribunal also found that Gateway knew or ought to have known about the worker's disability. The company knew when it hired him that he didn't have a driver's licence due to an alcohol-related driving offence, several people — including the finance manager — knew he often came to work impaired, the office manager knew he was seeking benefits coverage for treatment and the general manager was told by the worker's wife on the day of the incident — to which the general manager responded that "everybody knows" — and by the worker at the termination meeting that the worker had an addiction. As result, Gateway had a duty to inquire about the addiction and consider if it could accommodate the worker's disability.
The tribunal noted that Gateway didn't have to accept a serious safety risk or accept the worker's continued intoxication in the workplace, but it had a duty to investigate options for accommodation, including the worker's request for a leave of absence to pursue rehabilitation treatment. Instead, the company didn't take any steps to consider accommodation and, therefore, couldn't prove that continuing to employ the worker would be undue hardship.
In addition, the tribunal determined that, had the worker been able to attend rehabilitation with support from Gateway's benefits program, he could have managed his addiction and continued his employment for another six months before likely relapsing. The six-month estimate was based on how the worker managed his addiction after his termination and subsidized treatment program.
Gateway was ordered to pay the worker $30,000 in general damages for injury to dignity from the discrimination, along with compensation for loss of short-term disability benefits and six months of lost wages.
For more information, see:
The worker v. Gateway Motors (Edmonton) Ltd., 2020 AHRC 94 (Alta. Human Rights Trib.).