'Employers need to exercise discretion to either grant or refuse unpaid leave of absence carefully'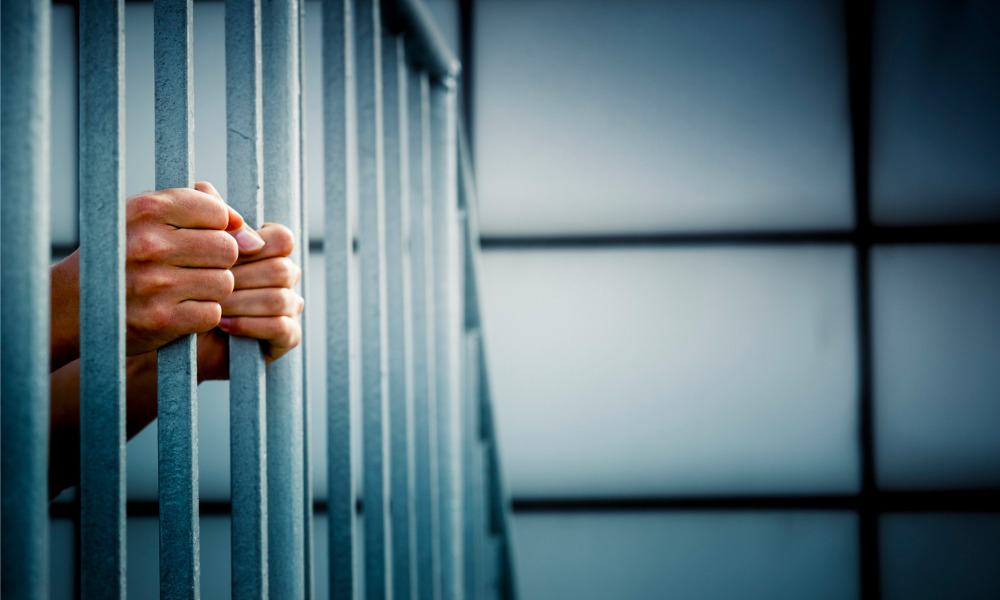 An Alberta employer had reasonable cause to terminate a worker who was sentenced to jail for a criminal offence, an arbitration panel has ruled.
While the employer's victory in the case indicates that a potential lengthy incarceration will make it easier for an employer to justify termination of an employee, there is an expectation that the employer will carefully consider its options, according to Tim Mitchell, a partner at McLennan Ross in Calgary.
"It's important to note that employers need to exercise their discretion to either grant or refuse the unpaid leave of absence carefully – they need to ensure that they have all of the facts and they don't rush to a decision," he says. "Avoid a guttural or knee-jerk reaction – a careful analysis is required and the case law has clearly dictated that expectation of the employer by arbitrators."
Worker hired in 1992
Edmonton Power, a public utility operated by the City of Edmonton, hired the worker in 1992. She filled temporary full-time and permanent part-time positions before becoming a permanent full-time public services representative (PSR) in 2007.
PSRs worked in the same building as Edmonton Power's control room. Since the control room ran the city's electrical grid, it was designated as critical infrastructure and access to the floor required security clearance called critical infrastructure protection (CIP) security screening.
The PSR training was extensive and, since there was a limited number of qualified PSRs and people with CIP clearance, high amounts of overtime were often required. Hiring temporary employees was difficult because of the training and knowledge needed. The training increased in April 2019 when PSRs began handling calls related to water drainage problems.
Read more: An arbitrator upheld the dismissal of a Toronto city worker who spent 20 days in jail and didn't inform his employer.
The worker had no formal discipline on her record. However, in April 2019, the worker's manager learned from another employee that the worker was facing criminal charges. The worker's security access was revoked and she was placed on paid leave while Edmonton Power investigated.
As it turned out, the worker had a gambling problem and had started taking money from her mother in 2017 – her mother was in a seniors living facility and the worker had her banking information. According to the worker, she had intended to return the money, but she acknowledged that was a typical attitude of a compulsive gambler. Her brother found out that she had stolen more than $220,000 from their mother and reported her to police, who charged her with theft over $5,000.
At a meeting on May 1, the worker advised that she had been charged with multiple offences relating to fraud and forgery and she was facing jail time. She had a court date scheduled for May 15, so Edmonton Power kept the worker on paid leave until it learned more.
The worker later informed her manager that her court date had been pushed back to June 19, she was pleading guilty, and she would be sentenced to up to two years in prison.
No leave request
The manager discussed the matter with a senior leader and HR, and they considered offering the worker early retirement – at 59, she was one year shy of qualifying for full retirement – or termination for frustration of contract due to her inability to work. There was no discussion of offering an unpaid leave of absence because such lengthy ones were only done for maternity leave.
The collective agreement provided for unpaid leaves of absence at the discretion of the employer, but neither the worker nor the union requested one. A two-year leave of absence wouldn't have worked anyway for a PSR due to the operational difficulties involved with hiring and training a temporary employee, according to the manager.
"Normally, these cases revolve around a circumstance where the employee or the union on behalf of the employee will seek a leave of absence prior to their departure and here that didn't really happen," says Mitchell. "There's no obligation on an employer to engage in that process of assessing and exercising its discretion when a leave of absence isn't in fact requested."
The manager met with the worker and the union on June 21 and offered her early retirement. She declined, so he terminated her employment.
The union filed a grievance claiming that the termination was without just cause and it was an excessive response. The worker argued that Edmonton Power didn't take any steps to determine if she presented a security risk, she was remorseful, and she had a lengthy, positive work record.
The worker spent about six months in jail before receiving day parole on Feb. 6, 2020. Her parole ended in July 2021 and she began two years' probation. The union added to its argument that the worker was only incarcerated for about six months.
Arbitration panel weighs in
The arbitration panel noted that the worker didn't initially inform Edmonton Power of the charges and only discussed them once a meeting was scheduled and she was placed on leave. In addition, the only information she provided was the general nature of the charges and that she was going to jail for up to two years. The evidence indicated that Edmonton Power considered its options and didn't terminate the worker until two months after initially learning of the charges, said the panel.
The panel found that Edmonton Power considered its operational demands and made a reasonable decision that a leave of absence of up to two years would be too difficult to manage – although the worker ended up getting out on probation after six months, Edmonton Power had no information that the worker's incarceration would be less than two years, the panel said.
Edmonton Power could only assess the situation based on the information it had at the time, says Mitchell.
"The sentence was two years of incarceration followed by two years of probation – it was not known until the time of the hearing that she was going to be released on parole," he says. "At the time of assessment, the length of the sentence was quite significant."
Late in the game, the union pointed out that at the start of the pandemic, PSRs started working from home so the CIP security standard no longer applied – but the panel replied that this wasn't the case when the worker was terminated in June 2019, so it wasn't a consideration.
Read more: A Saskatchewan employer had just cause to terminate a worker who went to jail for assault due to the difficulty it created in managing its workforce for the time the worker was incarcerated.
The majority of the arbitration panel also found that while the offence wasn't work-related, it was "intentional conduct repeated over a significant period of time" that would make it unlikely for the worker to pass the security screening.
"The intentional acts raised questions as to [the worker's] trustworthiness and… the nature of her role also required her to be engaged in a position which required trust, which was reflected in the CIP clearances that were required," Mitchell says. "I think that factored in heavily as well – the intentional act, the particular workplace and her continued role, and the fact that it suggested characteristics that would have been difficult to have a continued work relationship with them."
The panel majority determined that the worker's "conviction of a very serious criminal offence resulting in a long period of incarceration" and the operational difficulties of keeping the worker employed provided just cause for dismissal.
Takeaways for HR
A takeaway for employers is that there is a difference of expectations on how employers should handle short-term versus long-term employee incarcerations, says Mitchell.
"I think the case law now is very clear that employers will be expected, particularly for short-term incarceration, that there is an obligation to exercise discretion and allow an unpaid leave of absence, barring the consideration of the criminal act and whether it conflicts with the position and the duties," he says.
"For longer incarcerations up to, say, nine months, not using discretion for a leave is more likely to be seen as unreasonable.
"For sentences above nine months, refusal to exercise discretion is probably more likely to be upheld as reasonable, because that's starting to turn into a long sentence."
See Epcor Utilities Inc. and Civic Service Union 52 (AB), Re, 2022 CarswellAlta 1084.