Next phase of Ontario's accessibility legislation has far-reaching impact on many aspects of employment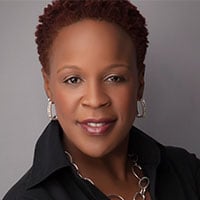 By now, most business owners, managers and HR professionals have heard of Ontario's Accessibility for Ontarians with Disabilities Act (AODA).
But how many of those stakeholders fully understand their obligations under the act remains to be seen.
That's not surprising given AODA's complexity, staged implementation and detailed requirements.
Despite those challenges, the goal of the next phased rollout of AODA is simple: Ensuring full workplace access for workers with disabilities, many of whom still face literal and figurative obstacles simply entering and exiting their places of work. That commendable goal aside, the legislation poses significant HR law challenges for employers in the coming years.
First off, it's important to remember that compliance is mandatory for all organizations affected by the act — and if you think your company is beyond AODA's reach, think again.
If your organization has at least one employee and provides goods, services or facilities to the public or to other organizations — virtually any B2B or B2C company — then consider it covered by the act.
It's the reason why organizations need to immediately prepare and amend their internal HR policies to align with AODA requirements or face the threat of potential fines or other legal headaches.
AODA implementation began in 2010 with the introduction of the Customer Service Standard, which first applied to public sector organizations and, two years later, the private sector and non-profits. That was followed by the Integrated Accessibility Standard, which set standards in areas including information and communication, transportation and employment.
It's the latter category — which applies to all paid employees including full- and part-time, seasonal, and paid apprenticeships — that is poised to have the greatest impact on Ontario workplaces, which must achieve full compliance by Jan. 1, 2016.
There are a number of areas where AODA will impact workplaces:
It could change your hiring process
Under the act, employers will be required to provide candidate assessment materials in an accessible format, while being able to notify candidates of the availability of accommodation during the recruitment process, as well as after the hiring process is completed. While the need to make sure the workplace is fully accessible is obvious, the need to make the recruitment and onboarding process just as accessible may seem less apparent.
It could change how you manage employees
Employers will soon be required to develop a range of formal processes covering return-to-work programs for accommodation-requiring employees sidelined due to disabilities. Employers will need to consider accessibility when managing performance or re-allocating staff resources to new positions. Providing training to employees to keep them abreast of accessibility standards, and developing individualized workplace emergency plans for disabled employees, will be two other organizational priorities. Although feasible, these changes to an organization's employee-management processes and systems take time and resources to develop and implement — which many organizations, particularly small-to-medium-sized ones, may lack. It makes sense to budget the time and funding now to make necessary adjustments in advance of the 2016 compliance deadline.
It could change how you communicate
Under AODA, all employment-related information — think everything from application forms to employee manuals — will need to be made available in accessible formats. Employers will also be required to provide information vital to a disabled employee's performance of his job in accessible formats. That might mean producing documents in large print or ensuring online training courses have accompanying audio components for visually impaired employees, or include captioning for those who may be hearing impaired. Whatever the specifics, an organization's communication requirements may become more complex in the coming years.
It could change your policy framework
Employers will be required to develop an employment policy statement accessible to the entire organization, develop and maintain policies supporting that policy statement, and train employees on the details of the statement. It's important to have a trained HR practitioner involved in the drafting of these policies to ensure full compliance.
As with any new legislative requirement on the HR law front, remember that it always pays to take a proactive approach.
It takes time to implement many of these new measures and train managers and employees to observe policies. In some cases, employers who did not have to comply with the first phase of AODA will be required to implement new infrastructure in their workplaces, such as ramps or hand railings to provide full accessibility.
Again, there is a cost to implementing any of these measures, and leaving the task to the last minute only threatens to distract managers from their core duties if they're forced to embark on a last-minute mad dash to comply with requirements for which there has been plenty of notice.
Attempting to comply without professional help, or simply hoping your organization evades the reach of the government of Ontario, only invites unwanted attention and further challenges. It pays to act now to avoid costly legal bills and potential fines down the road.
Despite its challenges, it also makes sense to look at AODA as exactly what it is: A beneficial piece of legislation designed to improve accessibility for all Ontarians.
Employers stand to benefit by widening the pool of talent they can tap into by making jobs accessible to those with disabilities, while also making it easier for individuals with disabilities to do business with their organization.
The initial bottom-line costs of implementation — although potentially burdensome — will in many cases be mitigated by increased sales in the future.
Laura Williams is the founder and principal of Williams HR Law, a human resources law firm in Markham, Ont., serving employers exclusively. She can be reached at (905) 205-0496 or [email protected]